Artsy has revealed its 2022 Artsy Vanguard, a list of the next big names in art, nominated by art world insiders, curators, collectors, galleries, and other artists.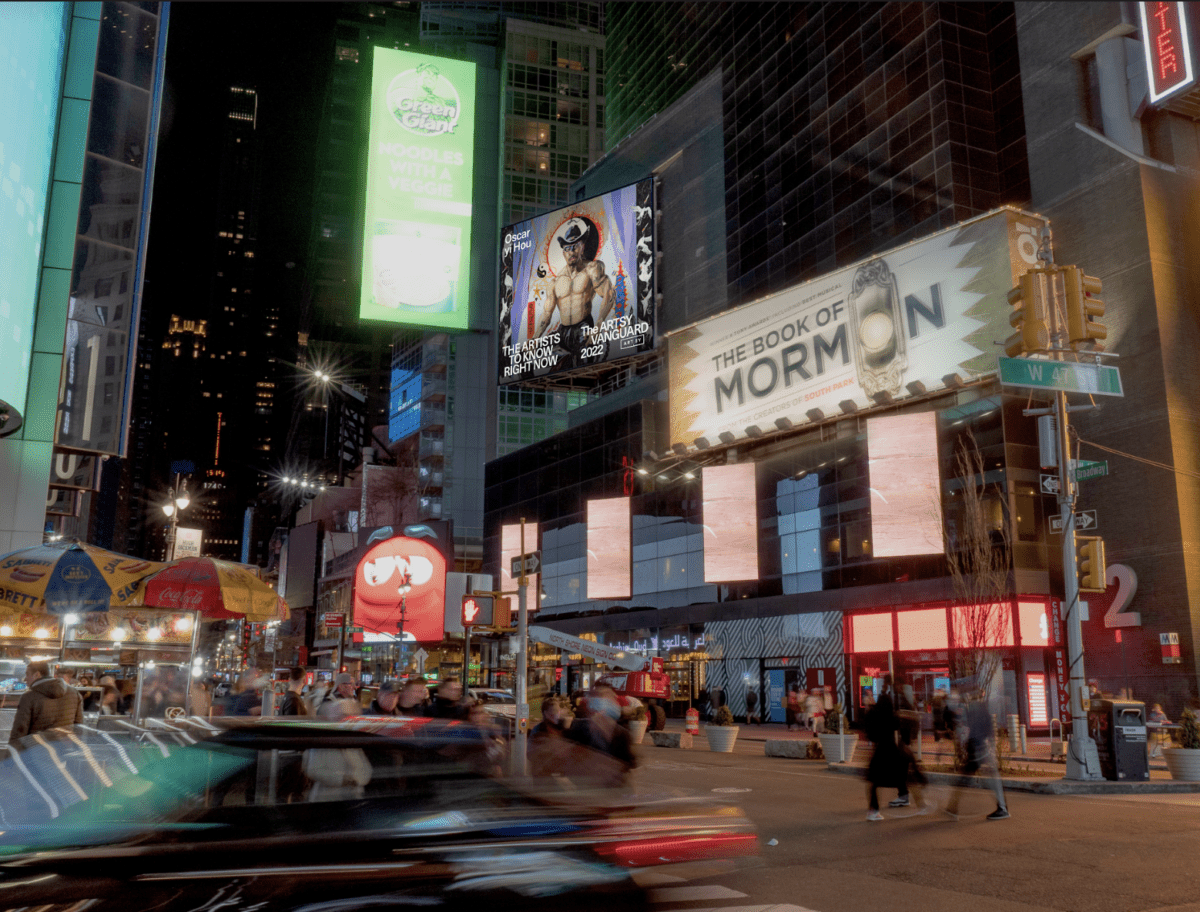 This year's carefully curated list features 20 emerging artists who are propelling contemporary art forward through their urgent, moving, original works .
We're thrilled to be launching the fifth edition of The Artsy Vanguard, a feature that the Artsy team produces each year to put a spotlight on early-career artists who are poised to become the next great contemporary masters. The featured artists this year are making urgent and inspiring work, tackling a vast array of timely issues, like climate change and displacement, as well as tender expressions of humanity, from love and intimacy to grief. Among this cohort, you'll find exceptional figurative painters, like Alexis Ralaivao, Susan Chen, and Anthony Cudahy; dynamic textile artists, including Maria A. Guzmán Capron and Qualeasha Wood; and artists who expand our understanding of mediums and materials, like Felipe Baeza and Auriea Harvey. Every artist here is earning the scarce attention of the art world—from tastemaking galleries and collectors to major institutions, biennials, and residency programs. It's an honor to be able to collaborate with these artists and their galleries each year, to help tell their stories in our editorial articles, feature their work on Artsy, and introduce them to a larger audience. And just as exciting is watching these artists and cheering them on in the months and years to come, as their work and their careers continue to flourish and grow to new heights.

Casey Lesser, Artsy's Associate Director of Content
These artists are driving some of the most important material and conceptual themes we're experiencing in art today, including bold figurative painting, uncanny reflections of the present, identity-driven portraiture, abstraction imbued with spirituality, and an embrace of craft techniques. To celebrate the 2022 artists, Artsy has partnered with OUTFRONT Media to display their art works on a Times Square billboard until December 10th for all to experience their incredible talent!  
Artsy Vanguard list in full:
Alexis Ralaivao, Anthony Cudahy, Anthony Akinbola, Auriea Harvey, Devin B. Johnson, Dominic Chambers, Felipe Baeza, Guadalupe Maravilla, Maria A. Guzmán Capron, Michaela Yearwood-Dan, Oscar yi Hou, Qualeasha Wood, Rithika Merchant, Sahara Longe, Sasha Gordon, Susan Chen, Wangari Mathenge, Zhang Zipiao, Cindy Ji Hye Kim.
Categories
Tags