FAD managed to grab some time with Alan Koh Fair Director Affordable Art Fair (AAF) Singapore.
After a three-year hiatus, the 15th edition of AAF Singapore returns to the city-state thisweek from 18th–20th November at the F1 Pit Building. AAF Singapore will be the first international art fair to be held in the city-state since the COVID-19 pandemic forced the cancellation of mass events in 2020 and 2021. Featuring 80 local and international galleries from 21countries, this year's Fair will showcase thousands of artworks from over 650 emerging and established artists.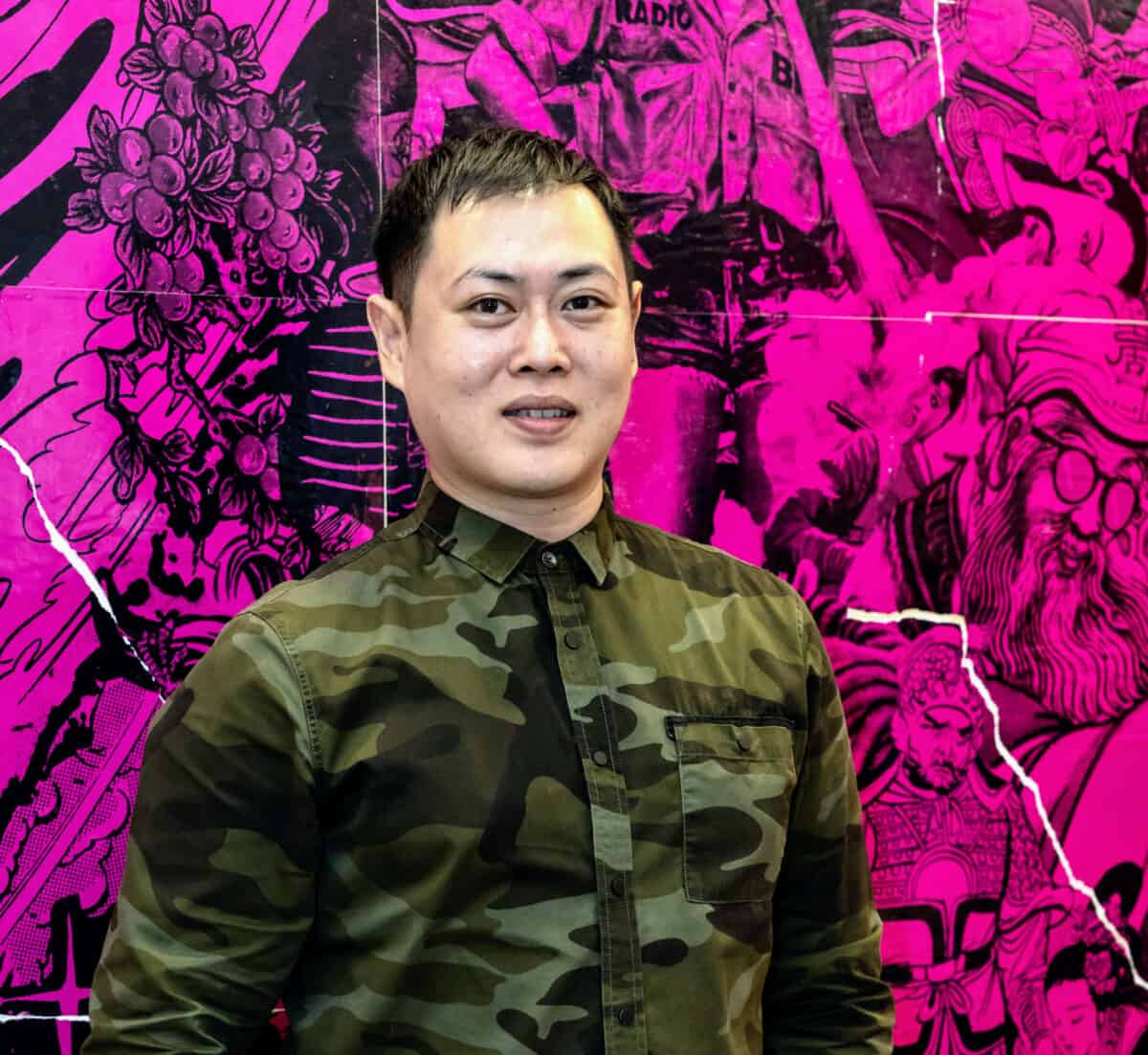 Will this AAF be significantly different to the last one in 2019? 
Each edition of the fair is different as the programme changes every year. 
For the comeback edition – Affordable Art Fair Singapore took a pause for three years during the COVID-19 pandemic – we will have Dorsett Hospitality International and Hong Kong digital art agency The Collective bring to us a traveling Augmented Reality art installation. It has been seen in our fairs in Hong Kong, Melbourne, London – and soon in Singapore  
There will also be Sunaina Bhalla's site-specific installation, tactile and interactive Children's Creative Space run by Art Wonderland titled 'Absurd Gallery', and workshops run by Visual Art Centre. These activities are for visitors of all ages and popular, especially during the weekends when families bring their children to instill the love of art from a young age.
We are showcasing over 650 artists with 360 of them showing for the first time. So the artworks on show will be fresh, different, and exciting.
What have you been doing for the last 36 months?
Our last Singapore fair was in November 2019. We were not able to host a fair in 2020 and 2021 due to the COVID-19 pandemic and the cancellation of mass events due to local COVID regulations. 
As such, Affordable Art Fair Singapore and its other fairs around the world pivoted and focused on our online fairs and our digital marketplace AffordableArt.com which were open 365/year. We encouraged  our art-loving audience to consider furnishing their homes with art, especially when many were working from home during the pandemic.
For our gallery community, we supported them digitally through these channels and promote them in our newsletters and social media to help drive exposure and sales. 
As a Fair Director, I regularly checked in on our gallery friends, visited their spaces to discuss how we can support them during these difficult times.
With the issues in Hong Kong and Frieze opening in Seoul for the first time, where do you feel Singapore sits in the art world of Southeast Asia? 
Singapore sits strongly in Southeast Asia and is well positioned as its regional arts hub. Affordable Art Fair has been in Singapore since 2010, making it the longest-running international art fair in the country. I can say that the market has been supportive. We saw 20-30% new art buyers who started their art collecting journey with us and there is definitely a strong demand and appetite for arts and culture. 
Also, we are also seeing more art events in the country such as Singapore Biennale, Singapore Clay Fest, and Art SG during SG Art Week is coming in 2023. We have seen more art and artists coming out of Singapore in the past 12 years.
You are known for attracting younger collectors /millennials, maybe even some generation Z.  Do you any plans for digital/NFTs?  
In Singapore, we do not see much NFT art offered by galleries. I feel galleries and collectors here prefer to engage with art that they can see and hang at home.
What are the five things you are most looking forward to at AAF Singapore?
The art of course! 360 new artists from 80 galleries (29 new)
Meeting our artists, galleries, collectors in person after three years!
Welcoming our visitors – repeated and new – after 3 years!
Children's Creative Space – Art Wonderland always create such beautiful and engaging installation within their space and awes us year after year with something new
What's a fair without its food and drinks offerings? We look forward to seeing our visitors engage with the art and when they need a break, to tuck into the snacks and drinks at Group Therapy café, the Champagne Lounge, and Gastropark.T
What are your favourite art places to visit in Singapore?  
Gillman Barracks – nice and chill vibes with great galleries and inspiring art.
I always love the exhibitions at Singapore Art Museum
National Gallery of Singapore – monumental building. Great space, Great art and bars.
STPI exudes calmness. It's the only papermaking institute/gallery in Singapore and works with many well-known artists to create new works using paper made in the Institute. These artists work outside of their usual medium so new works created are different. It pushes artists to think outside of their boxes..
Affordable Art Fair Singapore, 18th -20th November 2022, F1 Pit Building, 1 Republic Boulevard, Singapore 038975 General Entry Friday 18th November, 12pm –6pm Saturday 19th November, 11am –7pm Sunday 20th November, 11am –6pm Arty-Licious Evening Friday 18th November, 6pm –9pm
Tickets are on sale: tinyurl.com/affordableartfairsg22
Categories
Tags