BALENCIAGA presents first time EPHEA™ has ever been applied to fashion. The "Balenciaga Maxi Hooded Wrap Coat" made with EPHEA™ will be commercially available at selected Balenciaga stores across the globe at end October 2022.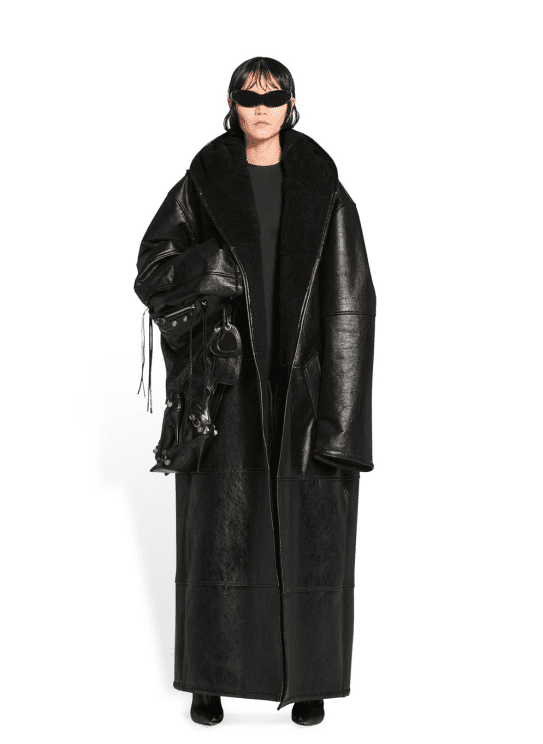 EPHEA™ was introduced during the Balenciaga Winter 22 360° show, marking the first time that such a material has been applied to fashion, and the first time one has achieved such high-level features, particularly in terms of thickness and homogeneity.
The "Balenciaga Maxi Hooded Wrap Coat" made with ephea™ will be available end of October in selected Balenciaga stores in Beijing, Beverly Hills, London, Milan, New York City, Paris, Shanghai, Tokyo, and Toronto.
Delivering the first commercially available garment manufactured using ephea™, Balenciaga and SQIM™ jointly set a new standard in the sustainable fashion industry, raising the bar within the biofabricated materials' field. We are extremely proud of the collaborative outcome, and the outstanding result achieved, which we believe demonstrate the huge potential of our technology and products.

Stefano Babbini CEO and co-Founder of SQIM™
Made from the vegetative body of a mushroom that uses minimal resources and emits trace amounts of CO, it is engineered to diminish an ecological footprint without compromising quality.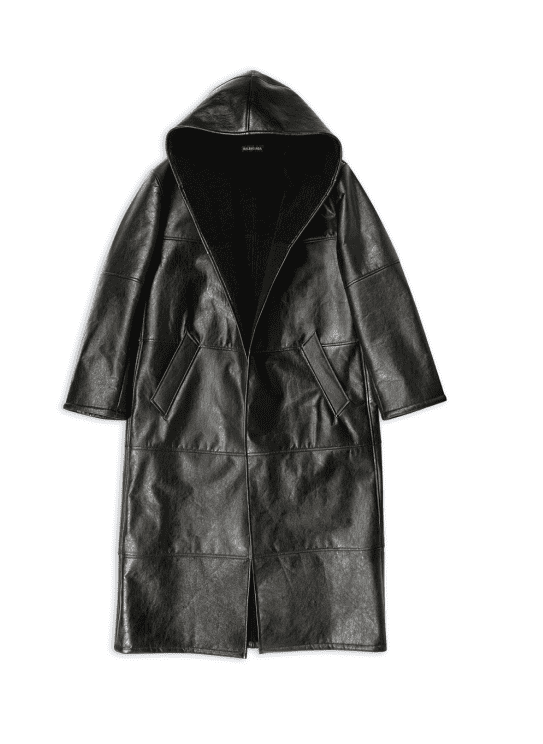 Thanks to the key partnership with Balenciaga, today EPHEA™ delivers a truly concrete impact in fashion, while inspiring others in greatly lessening environmental impacts, and shortening the gap between Humans and Nature through the introduction of innovative, Nature-based, technologies, materials, and products with high added value, at industrial scale. Going beyond any form of shallow substitution, ephea™ is a radical material revolution resulting from the combination of unique biotechnological processes with advanced material science, opening a whole new world of possibilities, while contributing to shaping a more ethically and ecologically responsible fashion industry.

Maurizio Montalti, Chief Mycelium Officer, and co-Founder of SQIM™
BALENCIAGA presents first time EPHEA™
Mogu Srl, the material innovation Company known for its biofabricated and circular products for interior architecture and green building is the company behind EPHEA™. EPHEA™ is a new materials' family with premium quality and unique features, making it suitable for applications in Fashion, while expressing endless opportunities for multiple other markets. EPHEA™ quality is based on the proprietary, fermentation-based, production process, which allows
for consistent, reproducible, and stable properties, and for overall homogeneity in regard to aspects such as colour, density, composition, and thickness. Furthermore, EPHEA™ raw materials are characterised by high reactivity to reagents (i.e., green chemistry) allowing for effective transformation and overall stabilisation into fully versatile products.
Categories
Tags