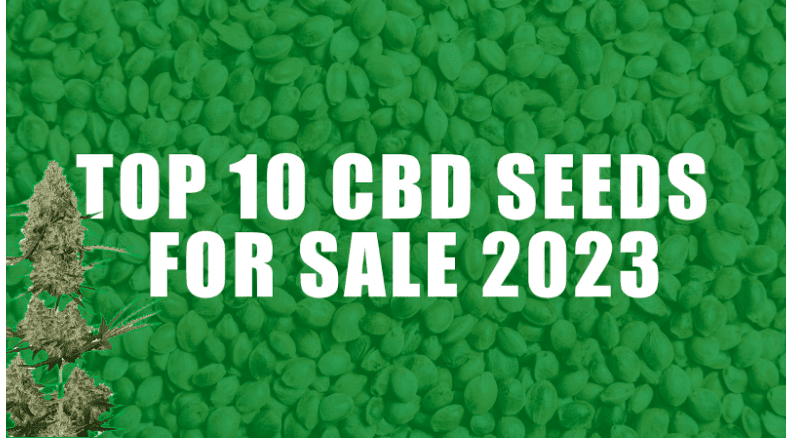 Cannabis seeds continue to grow in demand globally, and one seed bank is making a lot of noise online with its huge seed inventory. The best CBD seeds for sale with the biggest selection are found at Seed City. Leafly.com recently wrote about one of their strains winning a cannabis cup! They have pure CBD strains. They also have marijuana seeds high in CBD with low THC options. Sometimes, you just want something that will relax you and give you a calm and tranquil feeling without all the psychoactive effects of a strain with a high level of THC. Check out this list of the top 10 CBD seeds offered by one of the biggest online marijuana seed banks, which is highly rated.
10. Lavender
This high-yielding cannabis plant is one of the best CBD seeds on Seed City. This CBD strain grows tall and has thicker branches and stems than your average cannabis plant. The central bud can grow up to 30 centimeters! During the flowering phase, you can admire beautiful golden and orange flowers. The aroma and flavor of Lavender make this strain stand out, giving off hints of rosemary and mint.
The strong and durable effects you will feel guarantee you will be at your required level no matter what. Long story short, you are guaranteed to have a great time growing this plant. Lavender seeds are provided to Seed City by Cannabidiol Seeds, a cannabis seed bank based in Spain that has been in business for more than 18 years. CBD Seeds specializes in feminized seeds and prides itself on its ability to provide "classic varieties" of cannabis.
9. Chocolate Skunk
Next on our list of the best CBD seeds for sale is the Chocolate skunk strain. Brought to you by 00 Seeds, this CBD strain perfectly balances THC and CBD for a long-lasting and relaxing effect. This makes it a perfect strain for medicinal use, allowing you to calm down from your anxiety or negative thoughts. 00 Seeds is a fairly new cannabis seed bank in the industry, and they put their focuses mostly on Indica strains, whether they are feminized or autoflowering.
Additionally, Chocolate Skunk takes a measly 55 days from germination to harvest. This means that you can grow these abundantly-producing CBD plants and harvest them all within just a couple of months!
8. Super Lemon Haze
Presented by Green House Seeds, this particular strain is the love child of a three-way relationship between Super Lemon Haze, Ruderalis, and CBD. Like the THC version of Super Lemon Haze, this strain will give you a high Sativa effect immediately after your first hit. Sit back and enjoy your body high, mixed with a clear cerebral high. With a flowering time of only 8 weeks, harvest time will be here before you know it!
Green House Seeds holds the claim of the most popular seed bank in the entire world. Based in The Netherlands, this company was formed over 25 years ago.
7. Critical Mass 
Well-balanced with low psychoactive effects, this strain is a favorite amongst users just looking for a little self-therapy. An Indica-dominant strain, your nose and your taste buds will highly enjoy the hints of wood and lemon that will greet your senses. Critical Mass has a flowering time of 7 weeks, which is relatively short amongst cannabis plants. If you are in a rush to get some green, these seeds may be the ones you are looking for.
Brought to you straight from Seed City Seeds, you will not have to worry about a third-party seller that you have never heard of. Seed City Seeds is based in the United Kingdom and was founded 12 years ago in 2010. This cannabis seed bank takes pride in having one of the biggest inventories online with highly rated brands.
6. Royal Purple Kush
As its name suggests, this plant will show you beautiful purple colors during the flowering stage, and these beautiful colors can be enhanced by growing these plants at a lower temperature. Made by crossing Black Afghani and Bubba Kush, you will be able to experience a sweet taste combined with peppery and fruit flavors. Prepare to be energized after smoking this strain, which is best used during the daytime.
Emerald Triangle Seeds provides the Royal Purple Kush CBD seeds to Seed City, and we are all very glad that they do. Emerald Triangle Seeds is located in California, in the "Emerald Triangle Region." This particular seed bank specializes in a wide variety of seeds.
5. CannaFuel
Introducing Seed City's highest CBD seeds available, at a whopping 28% CBD and only 0.5% THC. That means these seeds can legally be grown in most countries worldwide. The love child of Sour Diesel and ACDC, CannaFuel does exactly what its name implies: it fuels all of your medicinal needs in one short smoking session. With a strong therapeutic effect and a relatively short growth time, it is easy to see why anyone would want to try this strain.
CannaFuel CBD seeds are provided by Original Sensible Seeds, which seems like a pretty sensible seed bank. They have recently celebrated their 25th anniversary of supplying cannabis to like-minded individuals, and couldn't be more proud. Original Sensible Seeds proudly boasts the creation of several well-known strains of cannabis, including Bigger Pine and PR#1.
4. Shark Shock
Perfect for an evening dedicated to recuperating and relaxing, Shark Shock is the perfect strain for when you just need some time to recover from this craziness we call life. A cross between a high CBD cannabis plant and Mr. Nice Shark Shock, this strain will give you an almost immediate feeling of calmness. Pair that with the fruity smells and the onions and garlic taste, and you will surely enjoy your evening.
Provided to Seed City by CBD Crew Seeds, you will not be disappointed with the service you will be provided. CBD Crew Seeds was founded by a group of like-minded, cannabis-loving individuals who were determined to use CBD to bring peace and relief to their customers.
3. Charlotte's Angel 
Presented to you by Dutch Passion Seeds, Charlotte's Angel was their first high CBD strain and is sure to delight all consumers. It comes with large yields and a relatively quick flowering time. You are sure to experience a calming feeling of unexplained well-being, meaning that you will be so relaxed that you will completely forget whatever it was that was bothering you. Charlotte's Angel is the perfect strain for stress and anxiety sufferers.
Dutch Passion Seeds is a seed bank located in The Netherlands. It dates back to the 1970s, the revolutionary period for all things cannabis. A university-trained biologist founded it determined to provide his passion for growing and breeding cannabis seeds for others like him who enjoy smoking cannabis.
2. Deep Candy 
This truly beautiful cannabis plant shows unusual amber and golden colors throughout its leaves and buds. The smell and the taste are amazingly sweet and sugary, reminding you of an old-fashioned candy store. If you are looking for a strain that will help you feel completely relaxed and tranquil without any of the psychoactive effects of a high THC strain, this is the perfect strain for you.
Deep Candy is brought to you by Green House Seeds, the same company that provides the Super Lemon Haze strain featured above on this list. Coming from the world's most popular cannabis seed bank, you can rest easy knowing that you are about to purchase quality seeds.
1. Blackberry Kush 
Another amazing high CBD strain is brought to you by Dutch Passion Seeds, the Blackberry Kush strain is truly one for the books. This bud has no psychoactive effects, making it perfect for medicinal purposes. It gives off the sweet and tart smell and taste of berries and grows into a beautiful plant with interesting dark purple and deep blue hues. You will enjoy showing this plant off to your friends. This marijuana seed bank has been reviewed by popular cannabis publications such as Weedbonn.com, and many others online.
Categories
Tags