Tabish Khan the @LondonArtCritic picks his favourite top 5 Art Exhibitions to see in London this October. Each one comes with a concise review to help you decide whether it's for you. Those looking for more shows should check out his top shows to see during Frieze week, where all remain open to visit.
Michael Craig-Martin: Past Present @ Cristea Roberts Gallery
Paying homage to the Old Masters, Craig-Martin has given some masterpieces a brightly coloured makeover in a homage to the great artists who came before him – so we have recognisable works by Holbein, Caravaggio, Leonardo and Seurat on show. It marks a welcome new direction away from his everyday items, though some of those works are also on display downstairs. Until 5 November.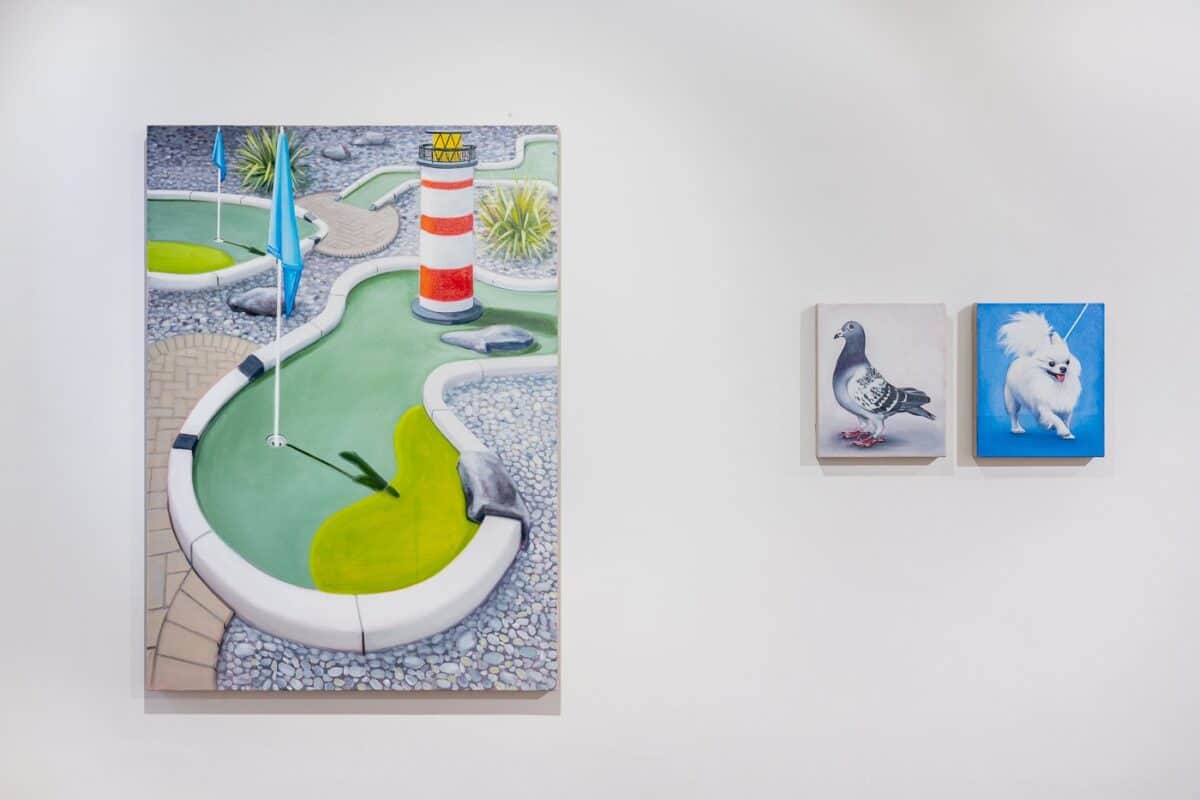 Lydia Blakeley: Winners @ Niru Ratnam
What does it mean to be a winner? Is it having perfect teeth, the fluffiest dog, the best score at mini golf or is it simply about letting others know you are a winner through social media. Lydia Blakeley's paintings taken from photos take on this theme, and my reading of them is that when presented this way it makes our urge to win over others look rather pathetic. Until 22 October.
Anne Rothenstein @ Stephen Friedman Gallery
It's hard not to think of Edvard Munch when viewing the moody landscapes and figurative paintings of Anne Rothenstein. I love the dark and washed out colour palette of her works and it reminds me of the winter days when the sun barely makes an appearance. Until 5 November.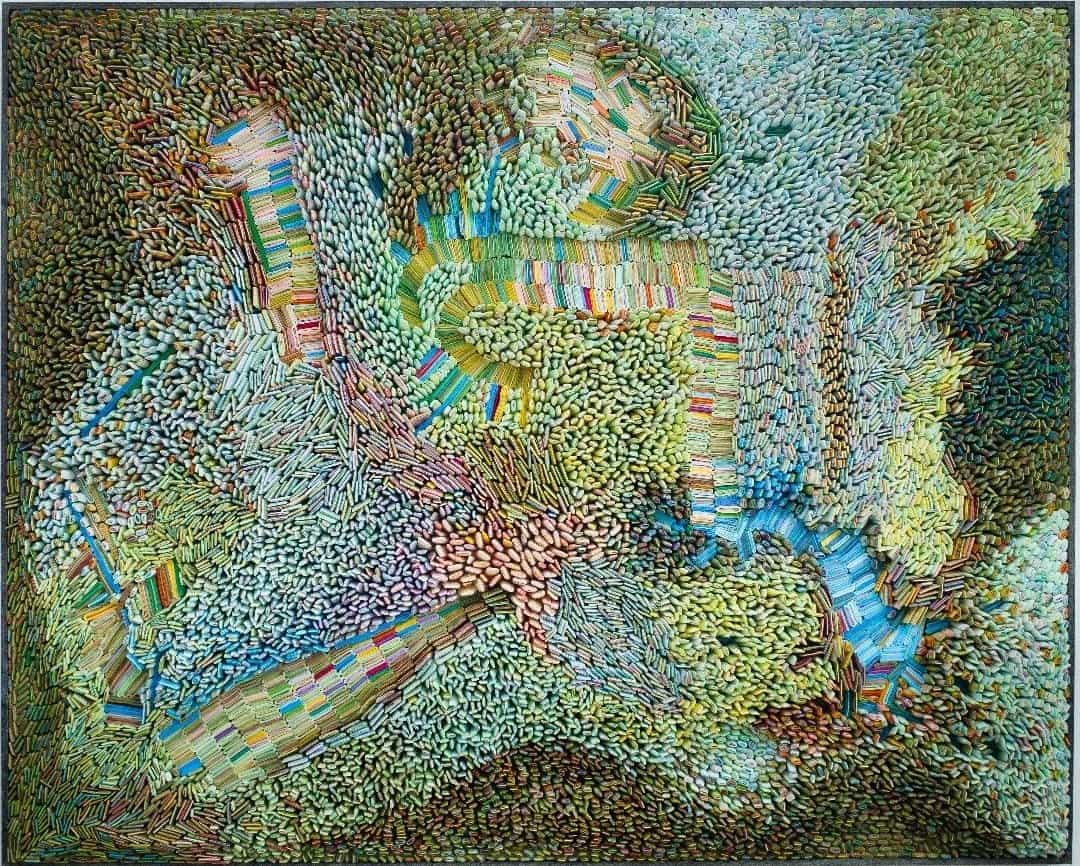 Ilhwa Kim: Real Life Architecture @ HOFA Gallery
These large scale abstract pieces are made from hundreds of folded paper pieces each, hand painted and arranged to create works that sit between painting and sculpture. They are beautiful pieces and it's easy to get lost within them. Until 20 October.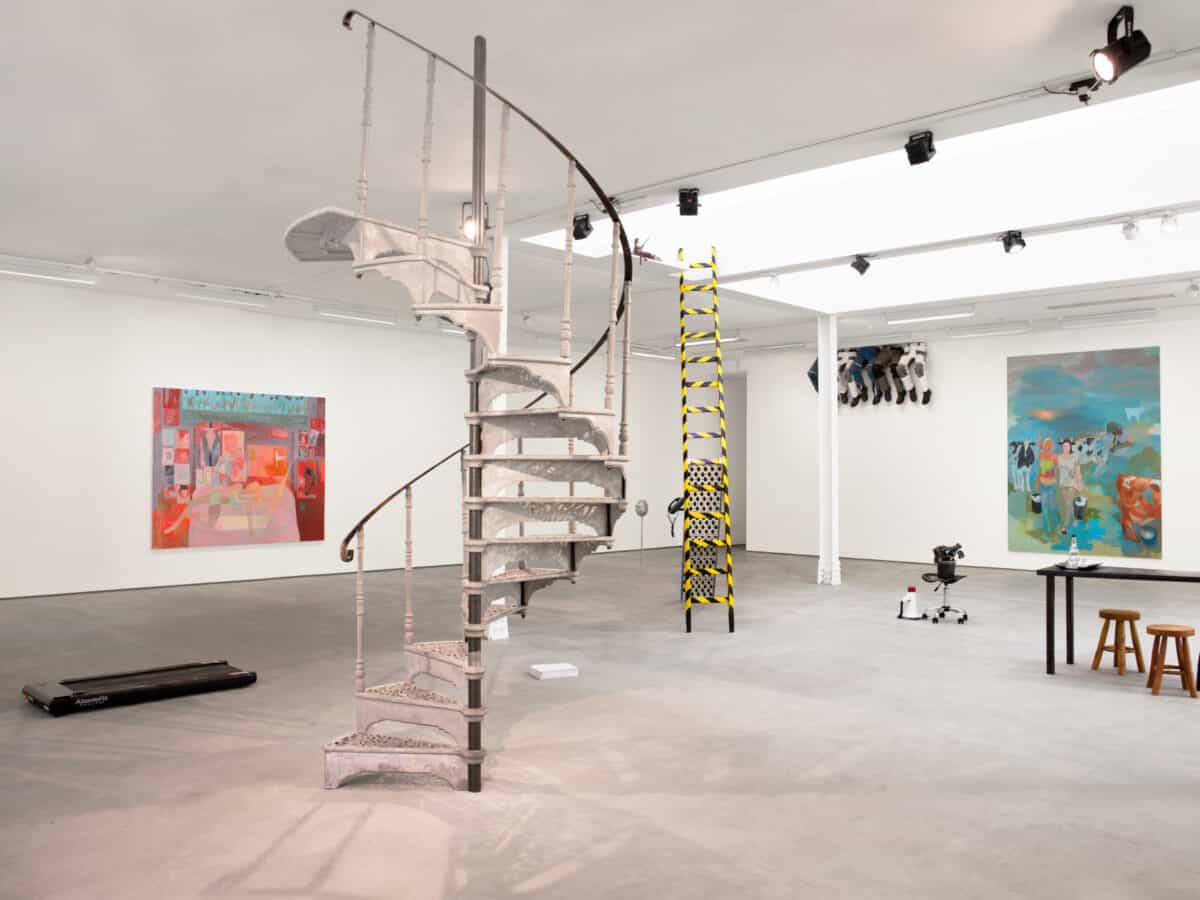 Georgia Gardner Gray: NDE @ Sadie Coles, Kingly Street
Stairs and ladders lead to nowhere, a treadmill and mutilated corpse are on the floor, and disembodied legs dangle from the top of the gallery. This intriguing and unsettling environment forms the set for an intense performance that took place in the space and can be watched on a screen as part of the exhibition. Until 22 October.
All images copyright artist and gallery.
Categories
Tags