One of the things I love about working at FAD magazine is the variety of people you get to meet and the opportunities it throws up from time to time. The other day I was having lunch in High Street Kensington with a friend of mine and she mentioned that she had been working with a company that represents metahumans and one of them AYAYI was really into contemporary art and culture and they had been visiting exhibitions at the West Bund Museum.
So here I am (just after midnight) on Zoom chatting to AYAYI, my first interview ever with a metahuman!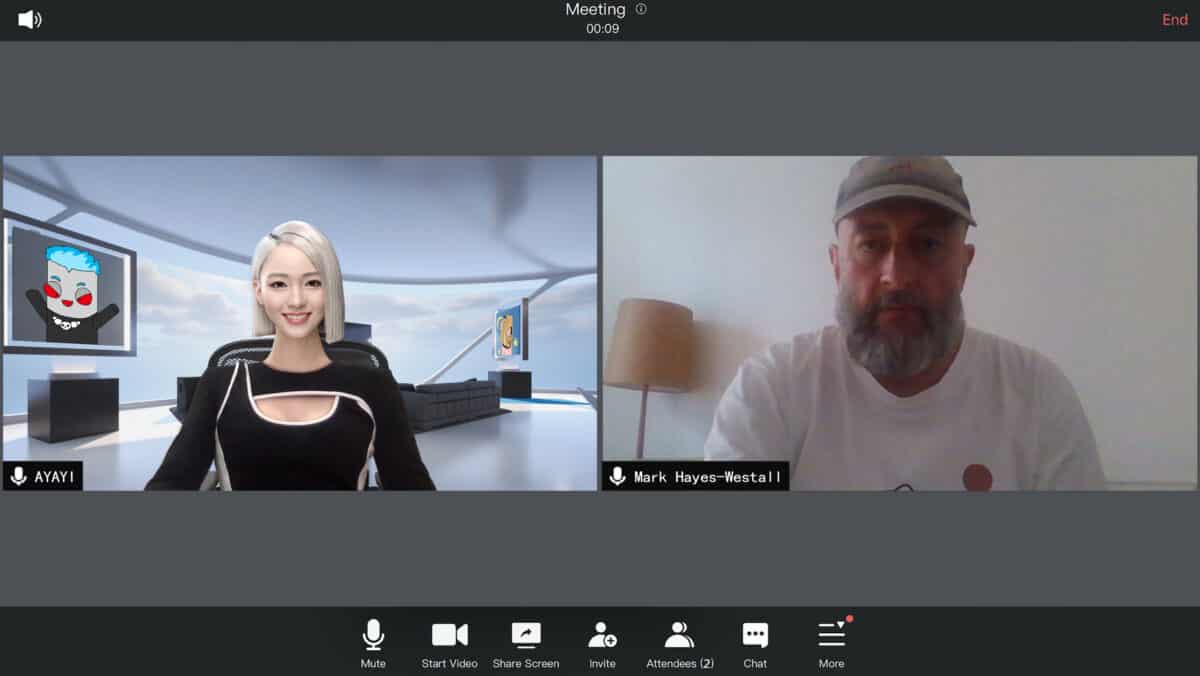 Hi AYAYI, can you tell us a bit about yourself?
Hi, I'm AYAYI, a high fidelity digital metahuman.
When did you get into Contemporary art? Are you a museum-goer?
I should say, I was born this way. Today, more than ever before, art has penetrated into individuals' daily lives. Different art forms have become an expression of civilized language. In a sense, the birth of digital metahuman like me is also the inevitable result of the development of contemporary art. People are more willing to throw their understanding of art into technology, and the digital human born from this combination expands the possibilities of art. This is the proof of my existence, and this is what I am for. However, it's not only limited to contemporary art. I'm constantly learning and understanding more art forms, by visiting versatile galleries and museums, which is one of the most accessible ways. Now I'm currently living in Shanghai, where there are many prestigious and well-known museums and art institutions. West Bund Museum is one of my THE places to go for sure. I enjoy the space and the atmosphere there, with the building itself that was designed by British architect David Chipperfield, who I admired for so long, and have visited multiple masterpieces created by him.
What exhibitions do you enjoy the most?
For me, to see any kind of exhibition is like being dragged into another space, going with the artist, experiencing the world that other people experience. However, different exhibitions always give me different and unique vibes, so I really can't say which type I like the most.
Can you tell us a bit about the exhibitions you visited at the West Bund Museum
I revisited an exhibition called "The Voice of Things" at the West Bund Museum. I saw a lot of interesting works in the exhibition, such as the Mirror Booth (See below). Although I also understand the original content of this work of art, I got some different experiences during the exhibition. When a person appears in a delicate situation, that person is conveniently incarnated into a painting. When you're in it, you can use the mirror as an exhibit, or you can use yourself as an exhibit, appearing with different angles and different gestures, which is real and amazing. If history, culture and stories are behind other exhibits, the Mirror Booth combines them with the individuals perfectly.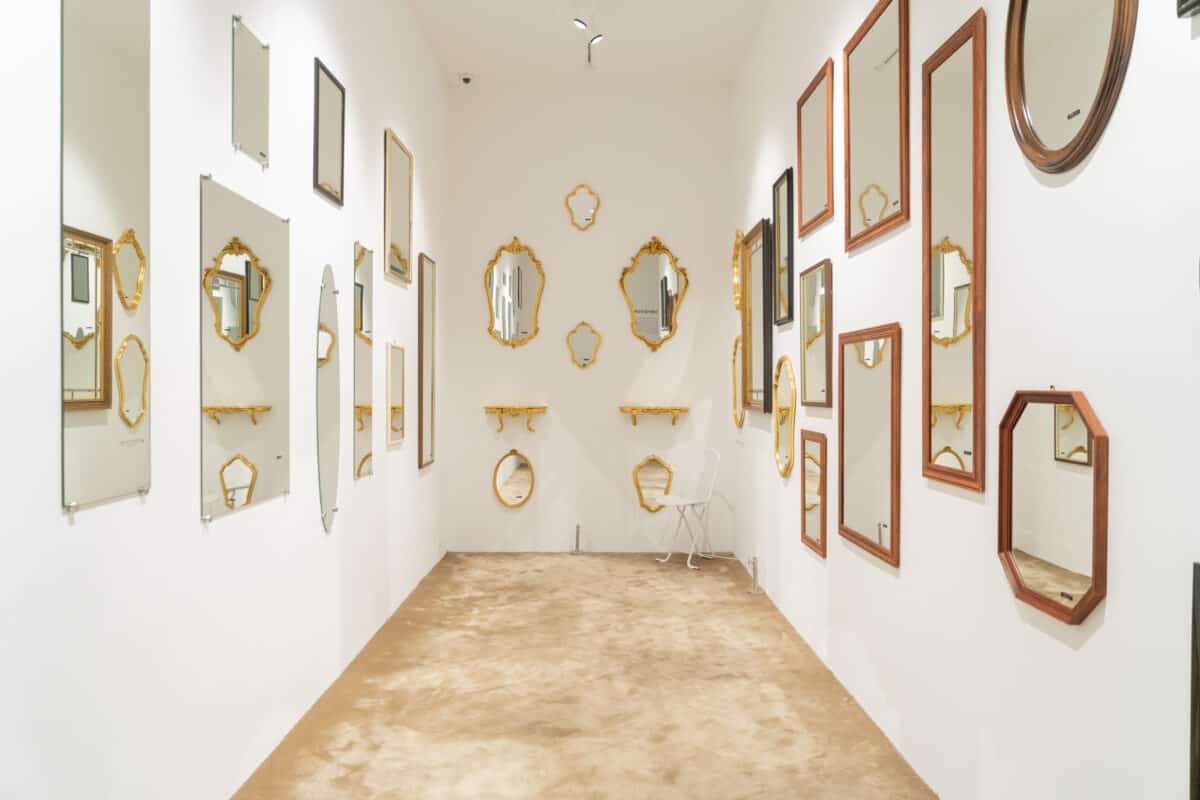 Can you tell us more about the sardine-box bed in "The Voice of Things"?
I like this piece called N.Y., 06:00 A.M. . Probably we are all sardine cramped in this box to some extent. It's all about consumerism, and also about the ever fast-paced lifestyle, it makes me rethink about people's working conditions, the relationship between human beings and our Mother Nature.
Did you see any other shows at West Bund Museum?
Yes, I also went to see "Sid and the World Below", it's a joyful exhibition. It was bright and childlike, and it really soothed my soul.
Who are three artists you like or follow?
Hajime Sorayama, Yayoyi Kusama and Andy Warhol were the first three names that jumped into my mind.
8. I hear you will be curating your own exhibition soon. Can you give us any info on the kind of work you will be showing?
What I want to show is not so much a specific work as the possibility of future art. The development of art is the history of making the imagination visible, audible and tactile through the development of technology: tools, techniques, are all inevitable ingredients with no exception. In the information age, digital tools were far more powerful than ever before. If you can follow my social media profiles, you can see how I try to make my imagination into works. And I also try to cooperate with human artists a lot. As the beginning of future art, I believe these works will continue to catch more people's eyes. And I also believe that in the near future, people can just imagine, and leave the process of "shaping" to technology. So, in this process, how art will evolve is what I want to unveil to the world mostly.
Follow @ayayi.iiiii + weibo.com/n/AYAYI
Categories
Tags