New gallery Gathering will launch on 6th October 2022 with an inaugural exhibition by Turner Prize-winning artist Tai Shani. Located in Soho, London, the 3,000-square foot commercial gallery space has been designed by London-based architects Matheson Whiteley.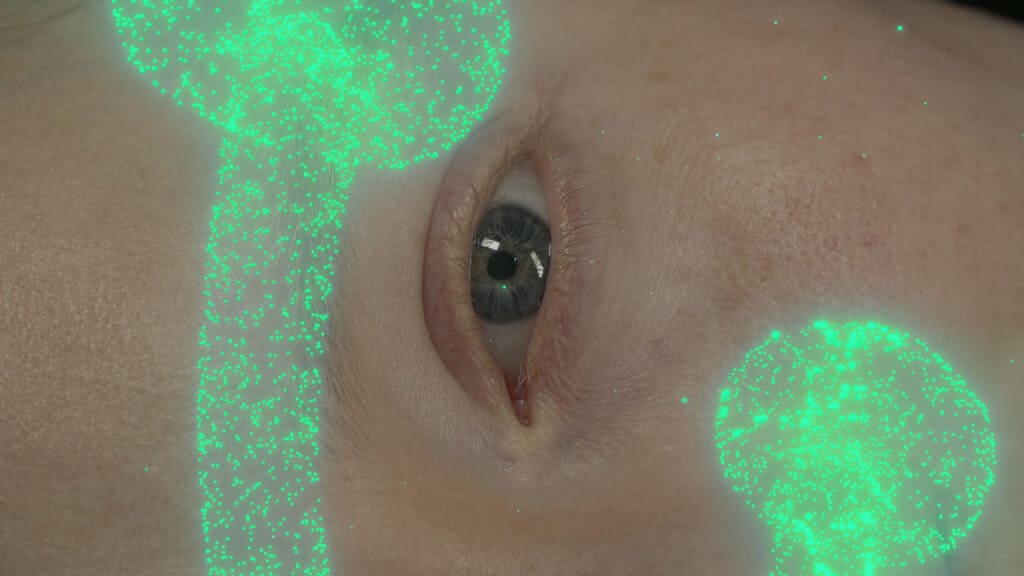 Co-founded by Alex Flick and Trinidad Fombella, the two-level gallery, situated at 5 Warwick Street, will offer a diverse programme of site-specific exhibitions focusing on immersive installations and radical practices by a roster of international artists.
Alex Flick and Trinidad Fombella have said:
Our vision for Gathering is guided by a desire for creative exploration and cultural exchange, encouraging dialogue and social interventions. To open our gallery with Tai Shani's solo exhibition is incredibly exciting, her multidisciplinary practice could not be more relevant in today's climate. Shani is a complex and alchemic artist who displays fearlessness and originality in exploring feminine otherness and power structures.
'Your Arms Outstretched Above Your Head, Coding With The Angels', will be the final iteration of Shani's The Neon Hieroglyph series, a sequence of poetic considerations based on the artist's research into the history of ergot, a fungus from which LSD is derived. Shani's hallucinogenic and unnerving film The Neon Hieroglyph (2021) will be on show and will build the textual foundation for a series of works including new sculptures, bas-reliefs, watercolours, and oil paintings.
In her practice, Shani challenges structures of power and political ideology, turning to mythologies, feminist and queer theory, to create experimental strategies in multiple mediums. The Neon Hieroglyph series draws from legends of communities in Italy and France which were historically afflicted with ergot-poisoned rye crops and subsequently experienced disturbing communal fantasies. The works in the exhibition explore the phenomenon of collective consciousness, weaving together Shani's ongoing investigation of feminine otherness, counter-patriarchal narratives, and the psychedelic experience.
Screened on a one-hour loop, The Neon Hieroglyph is a nine-chapter film that blends live-action with CGI, its narrative enveloping the viewer in the ghostly experience of a woman who has eaten processed bread tainted with the fatal ergot. Her face is seen close-up, affected in a sequence of unnatural distortions. Her language becomes increasingly abstract, even delirious, as her hallucinatory experience unfolds and deepens. Composer Maxwell Stirling's haunting soundtrack intermittently pulls the viewer from cosmic images of crypts, drowned women and ghosts to glowing fungus and alien worlds, as the sounds permeate the entire gallery space.
The dimly-lit lower ground floor is reminiscent of an underground chamber. A constellation of sculptures, arranged over distinctively shaped plinths, reference taxonomies of mourning, burial and afterlife myths. The solid geometries in the bas-reliefs are replicated in the translucent, multi-layered surfaces of the paintings, revealing and obscuring seemingly rational orders. In these works, constructed and enigmatic spaces are invaded by spiralling ribbons and vines creep up floating, gold-leafed, Neo-classical architectural elements.
Tai Shani: Your Arms Outstretched Above Your Head, Coding With The Angels, Gathering, 6th October – 6th December 2022
About the artist
Tai Shani's multidisciplinary practice, comprising performance, film, photography and installation, revolves around experimental narrative texts. Shani creates violent, erotic and fantastical images told in a dense language which re-imagines feminine otherness, set in a world of cosmologies, myths and histories that confront patriarchal narratives. These alternate between familiar stylistic tropes and structures and theoretical prose in order to explore the construction of subjectivity, excess and the affects of the epic as the ground for a post-patriarchal realism.
Shani is an artist living and working in London. She is the joint 2019 Turner Prize winner together with Lawrence Abu Hamdan, Helen Cammock and Oscar Murillo. In 2019, Tai was a Max Mara prize nominee.
Her work has been shown at British Art Show 09, Touring (2021), CentroCentro, Madrid (2019-20), Turner Contemporary, UK (2019); Grazer Kunstverein, Austria (2019); Nottingham Contemporary, UK (2019); Fondazione Sandretto Re Rebaudengo, Italy (2019); Glasgow International, UK (2018); Tenstakonsthall, Sweden (2017), Wysing Arts Centre, UK (2017); Serpentine Galleries, London (2016); Tate, London (2016); and Irish Museum of Modern Art, Dublin (2016). 
About Gathering
Gathering is a contemporary art gallery founded by Alex Flick and Trinidad Fombella. The 3,000- square-foot space in Soho, designed by London-based architects Matheson Whiteley, will showcase an upcoming generation of emerging voices alongside established artists across its two exhibition spaces in the heart of London.
Gathering is deeply committed to its local and global communities. It is a member of the Gallery Climate Coalition and is working collaboratively with Embode and The Anti-Slavery Collective to bring awareness and contribute to understanding the challenges which require immediate action and a long-term pledge of support.
Categories
Tags