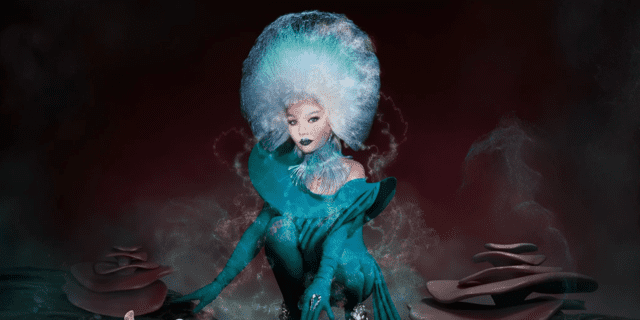 With the country in collective mourning over the death of the queen if you want to hide away from the emotional outpouring this autumn you can do so with some leftfield art events we've picked out. There are some weird and wonderful things going on over the coming months including an appropriately grief-inspired album from Bjork, the world's smallest art exhibition including Picasso, and a punk-inspired video game.  
Here are a few words on each.
Starting with Bjork, on September 30th, the Icelandic singer will release her 10th studio album, called Fossora. It's typically eclectic and never mainstream and will appeal to anyone who likes their techno mixed up with their classical flutes. 
In typically off-beat style, in an interview with the Guardian, Bjork calls this one "a mushroom album." She added, "It's like digging a hole in the ground. This time around, I'm living with moles and really grounding myself." Topically, the album was inspired by grief as much as anything, after the death of the singer's friend and environmental activist, Hauksdóttir. Appearing alongside Bjork are her son, Sindri, and her daughter, Doa, as well as Indian Dance group Gabber Modus Operandi. 
You can get a small taste before the release of the album from the first single – Atopos – which is out now, the video for which is set in a mushroom rave party!
And if that isn't weird enough for you, there is always David Cronenberg's latest art-house adventure, Crimes of the Future. Bearing in mind the Canadian director's past work includes films like the Daily Mail-baiting Crash and the horror classic, The Fly, enter the theatre at your own peril and be prepared for something shocking.
The theme this time is accelerated evolution in human beings whose bodies are rebelling against the decaying environment which they inhabit. The main characters are developing new organs and tumours in their bodies whilst losing the capacity to feel pain or suffer infections. A narrative develops around theatrical events in which surgeons perform open surgery on patients who are awake and have their tumours and new organs removed in sickly scenes.
If you enjoy the goriest elements of Kronenborg you'll probably like Crimes of the Future, which is due for release this September in the UK. 
Alternatively, there is always a trip to see one of the world's smallest art exhibitions at the National Gallery in London consisting of just two paintings hanging side by side. The works are Madame Moitessier, by Jean Auguste Dominique Ingre, painted in 1856, and Woman With a Book, painted by Picasso in 1932.
The paintings are placed this way because the former inspired the latter. Ingres' work was a commission for a rich banker who wanted his wife, 20 years younger, painted surrounded by ostentatious wealth. Ingres' painting is neo-classical whilst Picasso's is modern, cubist with thick painting rising off the canvas and a gaudier representation of the subject. 
The purpose of putting the two together is to make you think about the different modes of portrait paintings and the similarities and differences in styles and handling of their subject.
You can view the exhibition from now until 9th October.
And finally, from high culture to low culture. Perhaps a pop art legend like Andy Warhol would have enjoyed the iconoclastic artwork in one of the latest video games from 2022. Swedish game studio, No Limit City, have created a video slot that is a homage to the London punk scene of the 1970s, called Punk Toilet. It's proved a popular choice for gamers this summer, populated as it is with a loud and lairy cast of characters from English history including a mohawk-headed Churchill, Einstein as you've never seen him, a finger-flipping punk and a chimp balancing the crown jewels on its head. Reels spin, things get smashed, and sometimes cash gets paid out. For those who want mental downtime, it's the perfect art show! 
So, if you don't fancy losing yourself in Bjork's alternative universe, taking in Cronenberg's sordid futuristic reality, or gazing at two paintings, this low-level punk trinket, available at these new slot sites, could provide a better escape plan this autumn.
Categories
Tags