From the time he was young until now, Josh Garza always had a fondness for John Bonham.
In a lot of ways, this is nothing unique. The music industry is filled with talented modern-day artists who still worship at the altar of not only Bonham, but the rest of his Led Zeppelin band mates. But Garza saw things a bit differently. Whereas other musicians were fit to simply take Bonham's signature style and apply a bit of a modern sensibility to it, Garza wanted to take things in his own direction.
In essence, he wanted to build upon the characteristics that debuted with Bonham and apply his own spin to it, creating something wholly unique and original. Garza always believed that Bonham had every bit of the impact on the drums that Hendrix had on the guitar, and that was absolutely an element that he wanted to incorporate into his own flavor of music.
Not only can this influence be seen in Garza's style, but it is also evident when one looks at the size of his drum kit. Garza plays a Tama kit with two 16″ floor toms, one of which is tuned lower than the other (a classic Bonham move). He has a 14″ rack tom. After learning that Bonham always preferred a 28″ bass drum, Garza incorporated one of his own.
Unlike a lot of the rock bands from the era, Bonham would tune his drums significantly higher than normal. He approached things almost like a big-band drummer, in a way. Garza recognized this and regularly tunes his kick drum high and tight on the batter head, while leaving the resonant head loose.
Again, he sees this influence not as an homage but as a starting point to something unique. It's from the same proverbial school as John Bonham, but Garza took those lessons that he learned and applied them to a life and career of music that have paid off in more ways than one.
Josh Garza: In the Beginning
Josh Garza was born and raised in the Dallas, Texas area. As his passion for music began to intensify, he lent his talents to a wide range of local bands. Captain Audio was one in particular, which he formed with vocalist, guitarist, and songwriter Regina Chellew. It was a two-piece "noise duo" that was occasionally joined by brothers Ben and Brandon Curtis.
It was Josh Garza and the Curtis brothers who would eventually form the band that would go on to become The Secret Machines. They felt this move was necessary after they began to develop what they described as a more "traditional rock sound" than what Captain Audio had become known for.
Together, the band released the EP "September 000" just six short weeks after forming. It was then that they decided to move to New York City to further develop their signature sound. Right around this time, they also signed a record contract with Warner Brothers.
A few years later, in 2004, The Secret Machines finally unleashed their first album to the world. "Now Here is Nowhere" was a modest success and one of its songs was even used in the promotional material for a "Driver" video game, among others.
The band's second album called "The Road Leads Where It's Led" debuted just a year later in 2005. During this period, they also opened for notable bands like Interpol and Oasis before going onto co-headline a tour of the United States with the esteemed Kings of Leon.
Josh Garza and The Secret Machines have also had their music featured in a number of prominent feature films. They covered the song "I Am the Walrus" with Bono for the 2007 movie "Across the Universe," for example. They also have two additional instrumental songs on the soundtrack dubbed "Flying and "Blue Jay Way."
The Secret Machines were also heavily featured in a film called "Marfa Mystery Lights – The Secret Machines – A Concert for the UFOs," also released in 2007.
Things were going well for The Secret Machines for many years until, in 2007, Benjamin Curtis announced that he would no longer be a part of the group. He left to focus on a new band of his own. Unfortunately, he would pass away at the age of 35 in 2013. With that, it seemed like The Secret Machines might be gone forever.
Despite all this, the next few years were a very prolific time for Josh Garza. He played a series of live shows with Diego Garcia, himself the former front man of the band Elefant. They played notable venues like the Mercury Lounge in New York City, along with the Standard Hotel in Miami Beach. Garza also lent his talent to songs for guitarist Josh McBain.
Josh Garza also kept recording during these years. He formed a new band called EFG in 2011. They released their first album late in that year and a second in 2012. In 2016, they released a 7″ vinyl single and a digital exclusive album called "Thru The Future."
Josh Garza also played on several songs with the experimental band The Warlocks.
All throughout his career, Josh Garza has been regularly awarded for his excellent musical skills. In 2005, he won the Esky Award for Best Drummer from the team at Esquire Magazine. He was also listed as a featured artist in 2009 and 2011 for Modern Drummer Magazine.
The Return of The Secret Machines
In the early weeks of 2018, fans of The Secret Machines found a surprise on their hands.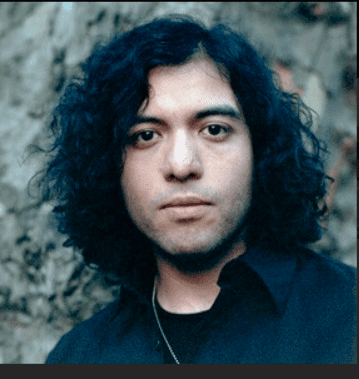 It was then that Brandon Curtis posted a video on Twitter of himself and Josh Garza in a recording studio. This almost immediately led to speculation throughout the New York music scenes that the return of The Secret Machines might be imminent.
Finally, in August 2020, the news broke. The band was releasing their first new album called "Awake in the Brain Chamber" both digitally and as a limited edition run of vinyl.
Josh Garza and Brandon Curtis addressed the long period during which the band was inactive as a necessity – saying that it helped to assist in the rebirth of The Secret Machines itself.
Flash forward to 2022 and The Secret Machines and Josh Garza were still going strong. They released two EPs both digitally and on cassette tape, called "Day 21" and "Dreaming of Dreaming." The latter is essentially a re-mixed version of their 2008 album with alternate versions of popular songs.
Finally, it was announced that The Secret Machines would be joining Metric on the United States run of that band's Doomscroller tour.
In the end, the more things change, the more things stay the same. While Josh Garza himself has accomplished a lot over the course of his career, it is beyond clear that he still has more left that he wants to do. At the very least, he and his fellow members of The Secret Machines show no signs of slowing down anytime soon. When you consider that the humble beginnings of all of this took the form of a young man's love of John Bonham, it really is impressive to think of everything they've managed to do in a relatively short amount of time. It's also exciting to think about what the next few years will have in store for us all.
Categories
Tags