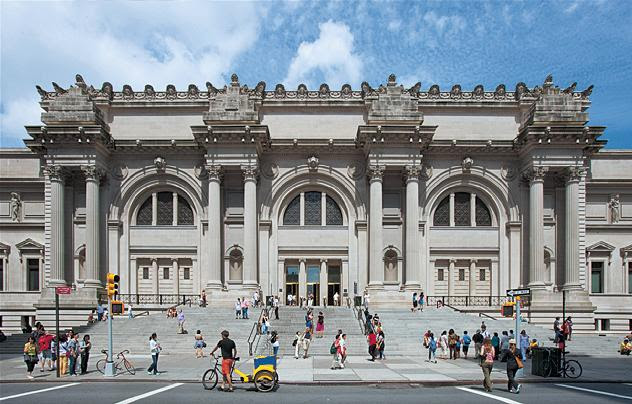 With the arrival of the pandemic, the world of travel and culture came to a sudden halt. Borders were closed, social distancing became the norm, and the travel and hospitality industries all but shut down. Arts and culture also suffered greatly. Broadway plays were forced to close, and people avoided museums and galleries because of the threat of the virus. Fortunately, times have changed, and the world is now open again.
Long postponed trips have been re-scheduled and excited travelers are heading to the airports in droves. Being confined to home for so long made people realize what they truly missed, and the post-pandemic world saw a huge jump in travel. Interest in culture has also soared, with so many seeking the soul and spirit elevating experience of viewing incredible art. For this demographic travel is more than knowing what to pack in a carry on, it is knowing where to go to get the specific experience desired. If this sounds like you and you'd like to travel to some of the world's best destinations for art lovers, the following are some ideas on destinations and how you can fund your trip.
Financing Your Epic Adventure
If you are excitedly planning your amazing art adventure, you'll want to be sure to book early for the best hotels and flights. There's so much to see in the world's best museums, and the cities where they are located are wonderful destinations. As you are planning your itinerary, you'll also want to make sure you have the funds to pay for all of your excursions. One of the best ways to do this is to take out a personal loan so you have all the money you need for your dream vacation. With a personal loan, you'll be able to enjoy your travel now and then pay everything off over time.
New York City, New York, USA
New York offers iconic skyscrapers, incredible ethnic cuisine, and a metropolis buzzing with energy and electricity. It's also home to some of the world's most amazing art museums. The Metropolitan Museum of Art, known as the Met, showcases some 5,000 years of art gathered from around the world. Their diverse offerings also include a fabulous kimono exhibit. MoMA, the Museum of Modern Art, houses van Gogh's spectacular painting "The Starry Night" along with beautiful works by Picasso, Monet, Salvador Dali and Andy Warhol. You can go to the Frick Collection to see paintings by Rembrandt, Vermeer, and others. If your interests extend to India and the Himalayas, you'll want to visit the Rubin Museum of Art.
Florence, Italy
When you are in Florence, you are transported back in time. It is so historically and culturally rich that you can almost taste the molecules of the Renaissance in the air. Europe's first museums arose out of family collections in Florence that grew into regal collections of the world's best art. Some of the best things to do in Florence involve just taking it all in but don't stop there. You'll want to be sure to visit the Galleria degli Uffizi, the Galleria dell'Accademia, and the proto-Renaissance Baptistery in Florence. For a truly memorable experience, take the time to see two of the most incredible expressions of the divinity of the feminine and masculine. As you view Botticelli's Birth of Venus, you'll be mesmerized by her beauty as you fall into the dreamlike 6 by 9-foot scene of her on a scallop shell. Later in the day, you can go to another gallery and see the absolute magnificence of Michelangelo's David. Its perfection will take your breath away.
London, England
Not only does London offer you a wealth of museums and galleries to see some of the best art in the world, but it's also extremely good value. Many places extend free entry to visitors, and those that don't are not particularly expensive. The city has iconic institutions such as the National Portrait Gallery, the Tate Modern, and the National Gallery. If you want to seek out modern art, there is a huge range of options too. Public transport makes it easy to get between these museums and galleries, so just find yourself a Kings Cross left luggage service to drop your luggage before you hop on the tube, or an overground train or bus. You can even take a river taxi if you feel like it. You're really spoilt for choice, and you can do it all on a budget too. The rest of the city might get a little pricey, but you can still find bargains when it comes to food and drink if you know where to look.
Categories
Tags