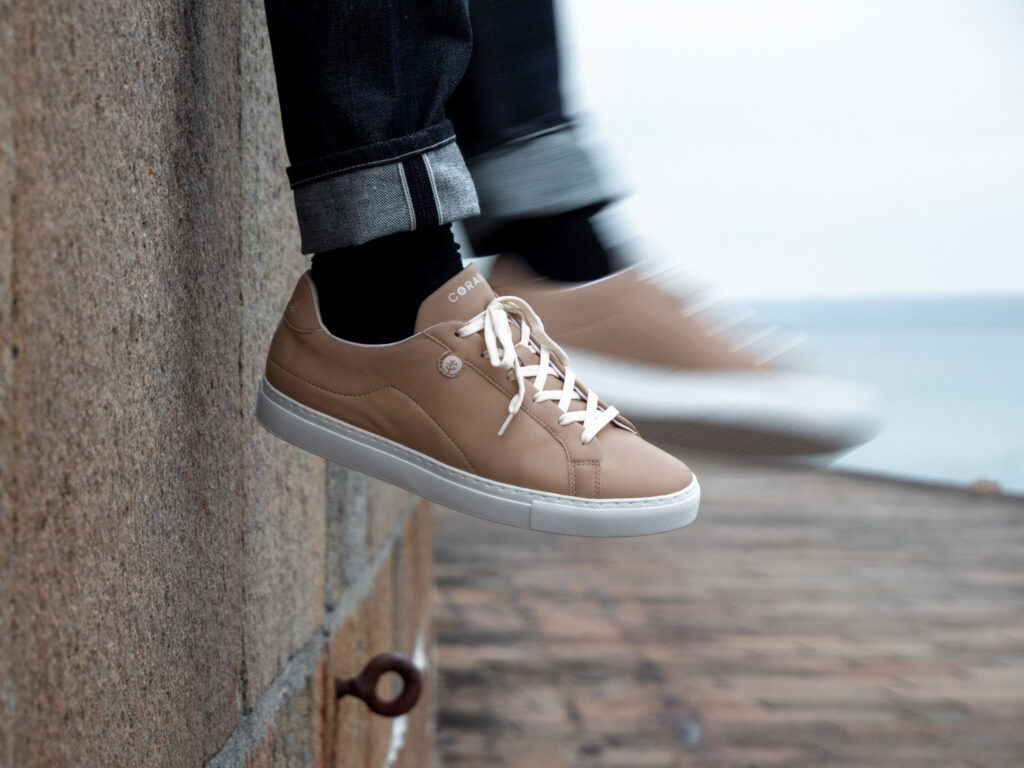 agnès b. have announced a special collaboration with Corail, a brand that shares similar values. From September 2022, the two houses will offer co-branded sneakers, available in agnès b. boutiques in France and abroad and on their respective e-shops.

These unique sneakers are made from plastic recovered from the Mediterranean Sea and the coast of Marseille thanks to clean-up operations carried out with the help of Marseille fishermen and local associations. The plastic collected this way is recycled to make the soles, uppers, linings and even the laces of the sneakers, which are manufactured in a traditional way.

The production is artisanal: the artisans make the sneakers by hand, and take attention to the smallest detail, because recycling does not prevent quality. These materials are sustainable, 100% vegan and cruelty-free. The company was founded in 2019 by two long-time friends, Paul Guedj and Alexis Troccaz, sneakers fans but also disgusted by the amount of plastic waste found on the beaches of southern France.

In 2019, they also launched the «Nique pas ta mer»* operation, in collaboration with fishermen who collect the rubbish floating at sea, thanks to trawls attached to the back of their boats. At the same time, they organize litter collection on the beaches. Paul and Alexis then transform this waste into sneakers and backpacks. These operations also allow fishermen, who are severely affected by climate change, to receive additional income.

agnès b. has been in love with the sea since childhood. Even as a child, she sailed with her father and her brother Bruno Troublé, who later became a renowned skipper. In 2003, together with her son Etienne Bourgois, she bought the schooner Tara, which carries out scientific expeditions for the protection of the ocean. She is still the main sponsor of the Tara Ocean Foundation, directed by Romain Troublé. This collaboration with Corail reinforces her commitment to the protection of the oceans and reinforces the values of the brand in these comfortable and modern sneakers!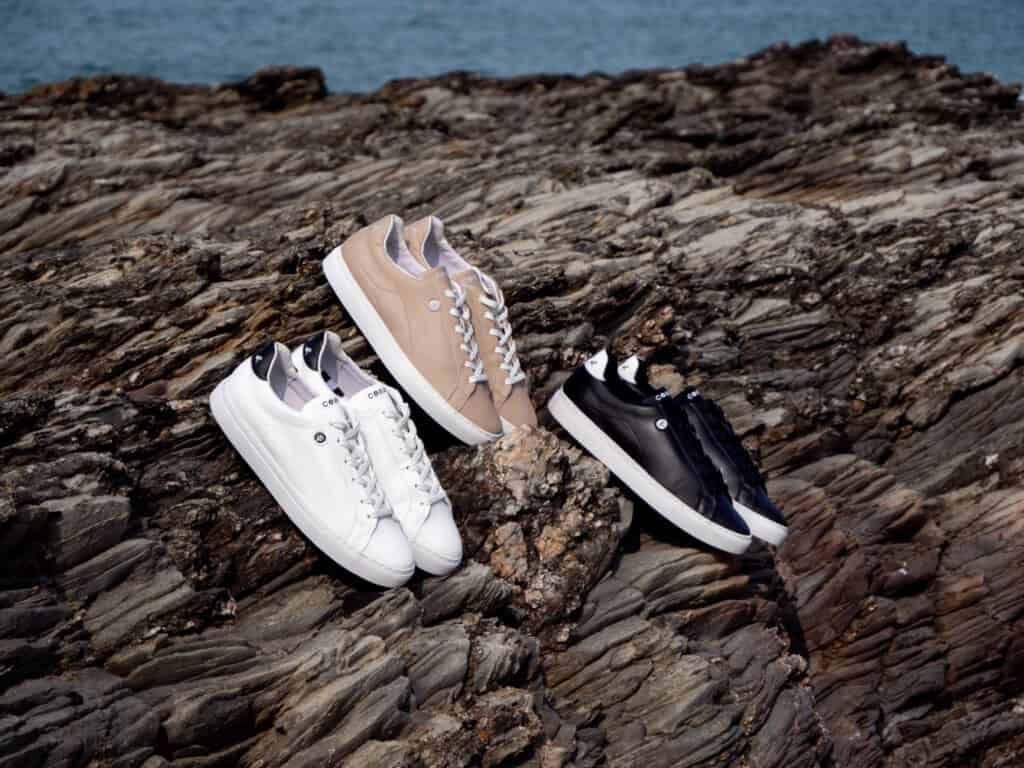 Sneakers available in three colours: Taupe, White & Black.
Sizes available: from 36 to 45
*" Don't ruin the sea " agnesb.co.uk/agnes-b-with-/corail/
Categories
Tags