Milton Avery: March in Babushka, 1944
It's a seamless art transition and only a hundred yards to move from the solo shows of Milton Avery (1885-1965) to that of his daughter March Avery (born 1932, and still painting six days a week in her New York studio).
Milton Avery: Husband and Wife, 1945
The Royal Academy's seventy paintings constitute the largest ever European show of Milton, a late starter who found his voice – somewhere between impressionism and abstract expressionism – only after moving from Connecticut to New York at 40 in 1925, influenced by the European modernism on display in the city's museums and a circle of artist friends which included Mark Rothko and Barnett Newman. And his most famous works come from his 60's and 70's: frisson-edged blocks of thinned colours conjure space and atmosphere out of simplified landscapes which never quite arrive at abstraction.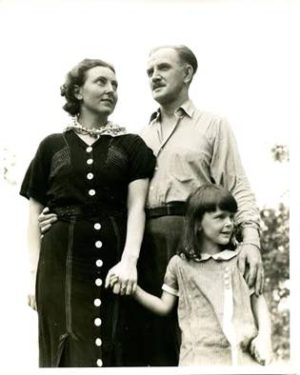 Sally, Milton, and March Avery, 1938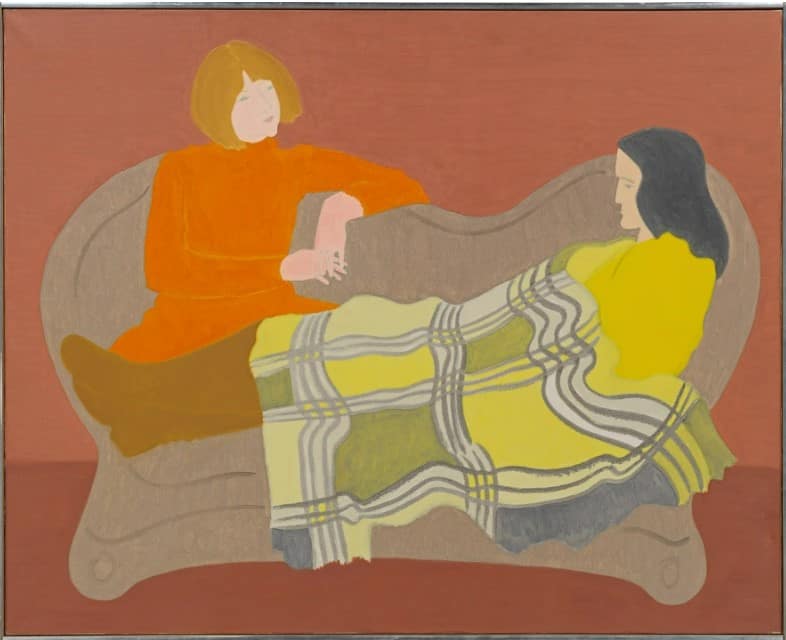 March Avery: Conversation, 1983
So, March grew up surrounded by art and artists – her mother, Sally Michel, included. She was a frequent subject for her father, and appears several times at the Royal Academy. As a child, in her words, 'I thought everybody was an artist'. Yet she received no formal training. It makes sense, then, that her work carries on the lineage of her father in a manner more associated with such historical figures as the Bruegels. As such, her depictions of family, friends and landscapes are just as enjoyable and colour-enriched an experience as her father's, and she's well worth the attention given by Waddington Custot's 50 year survey.
March Avery: Aquarium World, 1975
Milton Avery: American Colourist is at the Royal Academy to 16th Oct
March Avery: In the Studio is at Waddington Custot to 17th Sept
Art writer and curator Paul Carey-Kent sees a lot of shows: we asked him to jot down whatever came into his head
Categories
Tags