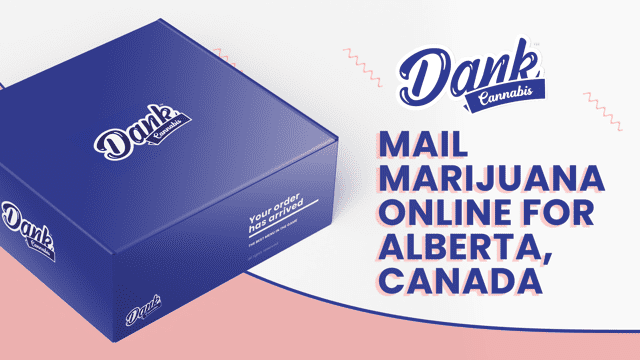 Whether you're visiting Canada as a tourist or a resident looking for the best mail order marijuana service. The Dank cannabis store delivers to Alberta province addresses. It's easy to get an instant verification on their website, and afterward be able to place an order.
This cannabis store offers a user-friendly website making it easy to navigate their menu and place an order. They have the largest selection of THC and CBD products for sale in all of Alberta. With a retail experience that goes completely unrivaled by other cannabis shops, they have the Best Menu in the Game.
Same-Day Delivery and Mail Order Services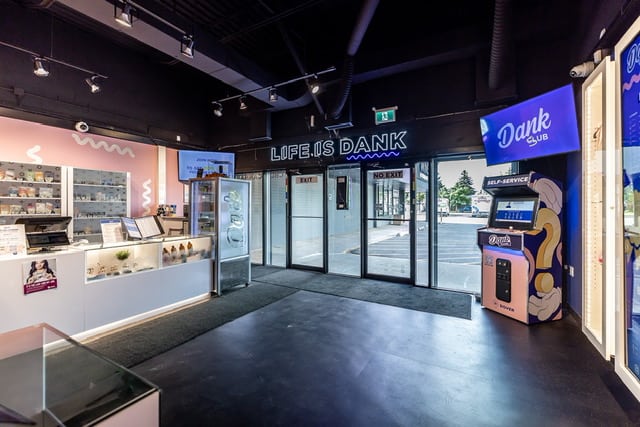 Place an order by phone or their website for same-day delivery in Calgary, and Alberta. They also have a 2-hour guarantee too. A lot of people have left them positive reviews online about their speed of weed delivery service. It only takes 30 seconds to register on their website too!
Highly Reviewed Same Day and Next Day Delivery in Canada
The first step is to submit identification to see the delivery menu. It is quick and instant! However, it can also be done manually by visiting any Dank Cannabis Dispensary. Helpful danktenders will verify the ID and get an account set up for you. 
From here there will be instant full menu access and the option for delivery and mail order access. To get same-day delivery in Calgary, order before 9 pm for same-day delivery. All times are in MST (Mountain Standard Time). Get free deliveries over purchases of $99, and pay only $7.99 for deliveries with a purchase of their minimum amount of $50.
All orders placed after 9 pm will be delivered in the next day's sequence. Tracking the order is made easy with SMS updates. Confirmations will be received to state; confirmation of the order, the driver has picked up the order, the driver is around 20 minutes away from delivering, the driver is arriving, and the order is complete.
Locally owned and operated, the Dank cannabis stores' in Canada are highly rated for purchasing marijuana products for delivery. Delivery is even available for those traveling and staying at hotels, so don't miss out if visiting or traveling for business or pleasure.
Mail Order Services
Mail order services can make things even more convenient for those who know when they need to re-up their stash. Or for those who want products occasionally without having to go into town! This legal mail-order marijuana service is available to all Alberta residents. THC and CBD can be shipped to all Alberta addresses and P.O. boxes.
For mail marijuana orders, confirmation is submitted via an email with a Canada Post tracking number. Shipping times range from 2 to 3 business days for urban areas and 3 to 6 business days for rural and remote areas. 
One thing to keep in mind with mail order services is that Proof of Age will be required upon delivery!
Cannabis Menu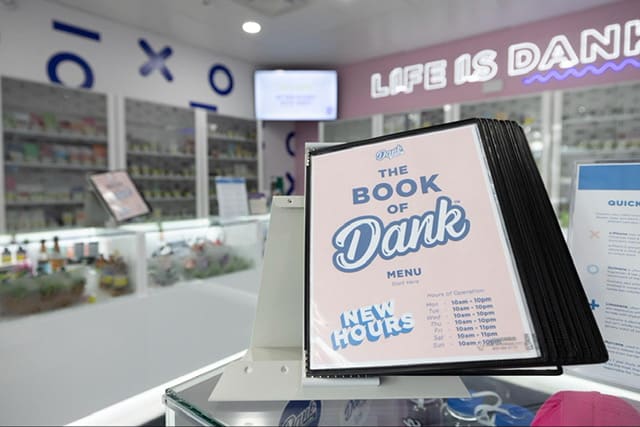 Dank Cannabis has a wide variety of amazing products. They are stocked up on everything including: concentrates, edibles, topicals, seeds, drinks, flowers, pre-rolls, vapes, CBD, tinctures, softgels, and accessories. Here are a few deliciously strong and popular items!
Categories
Tags