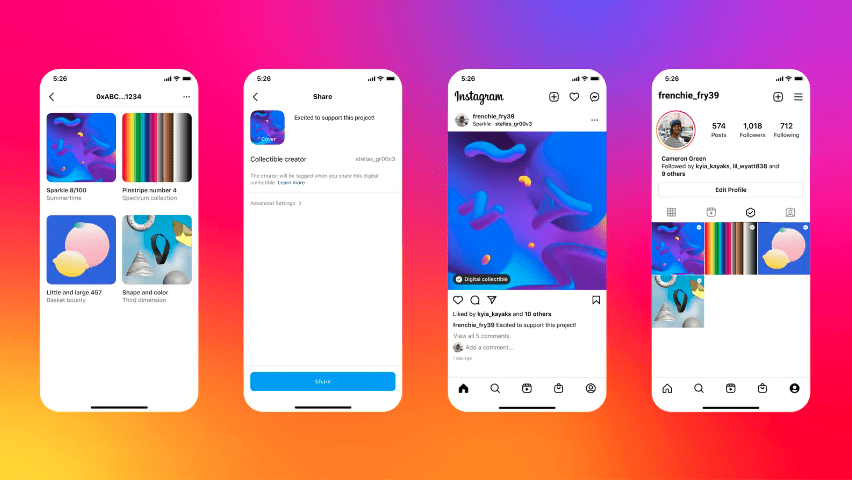 Vogue Business reports after a test in May, Instagram is rolling out a feature that lets users share their NFTs and connect their crypto wallets.
After testing it in May, Instagram's Digital Collectibles feature, which allows people to share NFTs on their feeds, will be rolled out to people in more than 100 countries. People will be able to share images of their NFTs by connecting their crypto wallets and will be able to tag creators and owners. Crypto wallets Coinbase and Dapper will now be supported, in addition to MetaMask, Rainbow and Trust Wallet.
The feature will bring NFTs to a massive audience: Instagram reports an estimated 2 billion monthly active users.
Only about a quarter of US adults are familiar with NFTs, up 11 per cent from a year ago, according to Insider Intelligence.
Categories
Tags