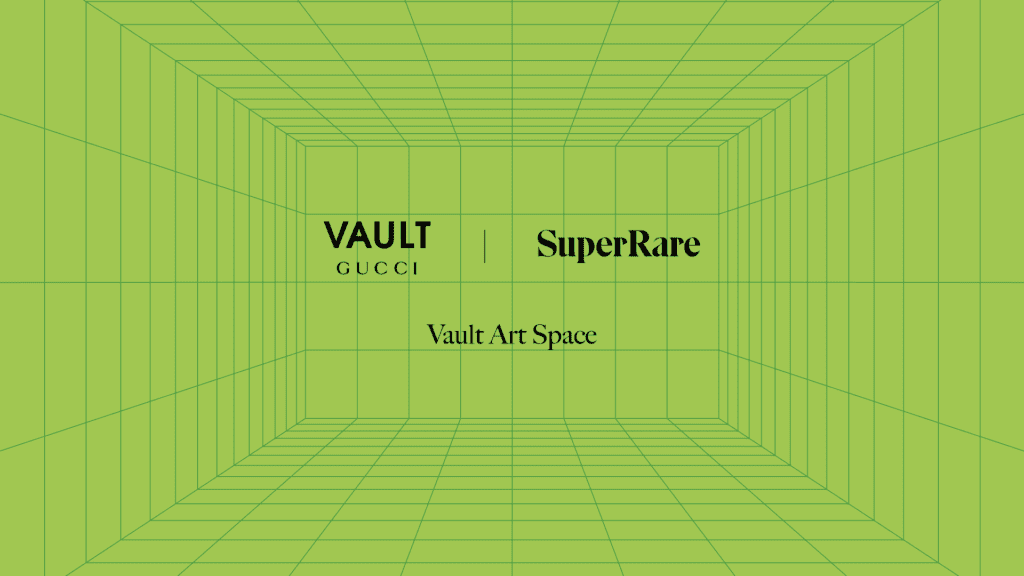 Gucci and SuperRare have come together to launch a new NFT art space Vault Art Space, a place to view and collect the forward-thinking visions of contemporary artists. Unbound by physical walls, the space presents a regular rotation of exhibitions, each an immersive whirlwind of creativity.  The debut exhibition, The Next 100 Years of Gucci, presents a selection of NFT artworks, each a collectible fragment of Gucci's kaleidoscopic heritage. It will be showcased and auctioned off directly on Vault's website in three drops, with the first from today Thursday, June 23rd to July 1st, 2022, the second from July 7th to July 15th, and the third from July 21st to July 29th. All sales will be in ETH.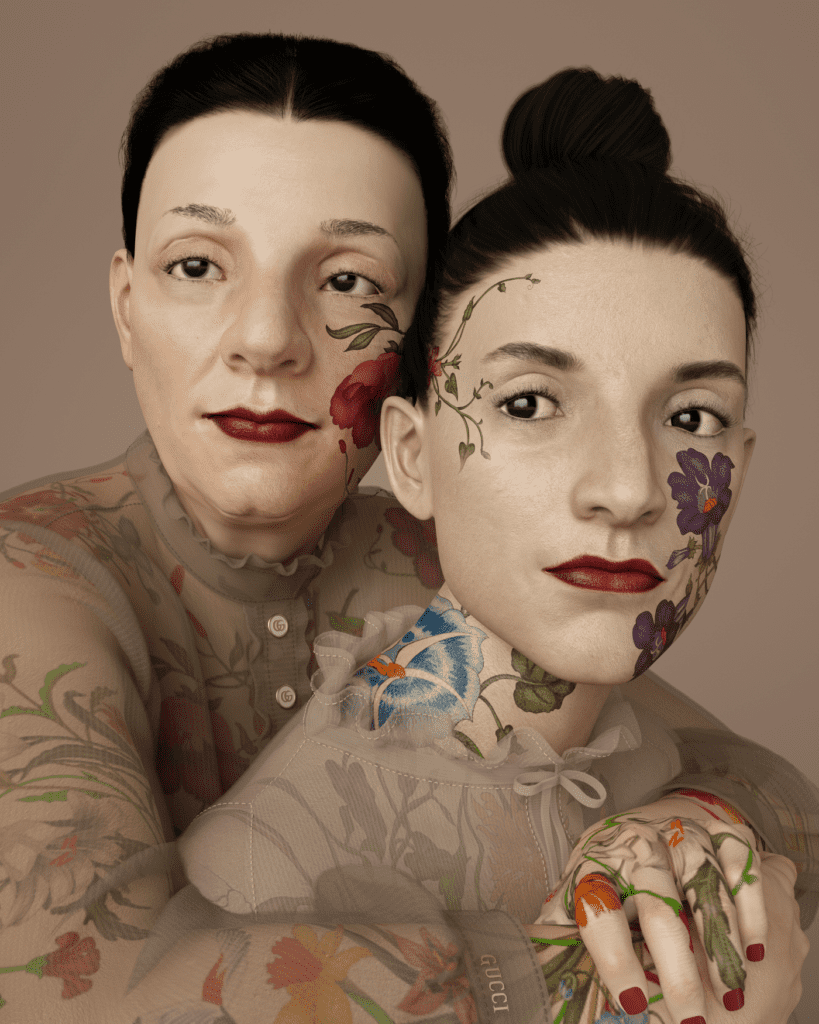 For this first exhibition, Vault continues to conjure up a temporal flux by calling upon 29 handpicked artists to reflect upon the House's century of heritage and envision what comes next. Within each work, the codes of Gucci's past and present become signs of its future. From cryptoart natives to more traditional creators experimenting with digital artforms and from past Gucci collaborators to emerging talents, the initial slate of artists includes Alanna Vanacore, Alex Trochut, Alexis Christodoulou, Alien Queen, Aliendope, Aliina Kauranne, anchenillustration, Antoni Tudisco, D.ARTA, Drew Young, Diberkato, eBoy, Ellen Sheidlin, Ignasi Monreal, Ignorance1, Jordan Schiffer, Kris Andrew Small, Loudsqueak, Merijn Hos, Paulina Almira, Pet Liger, Pindar Van Armand, Sasha Katz, Slam J, Tim Maxwell, Tyler Spangler, Trs.mnz, VEXX, and YEAH YEAH CHLOE.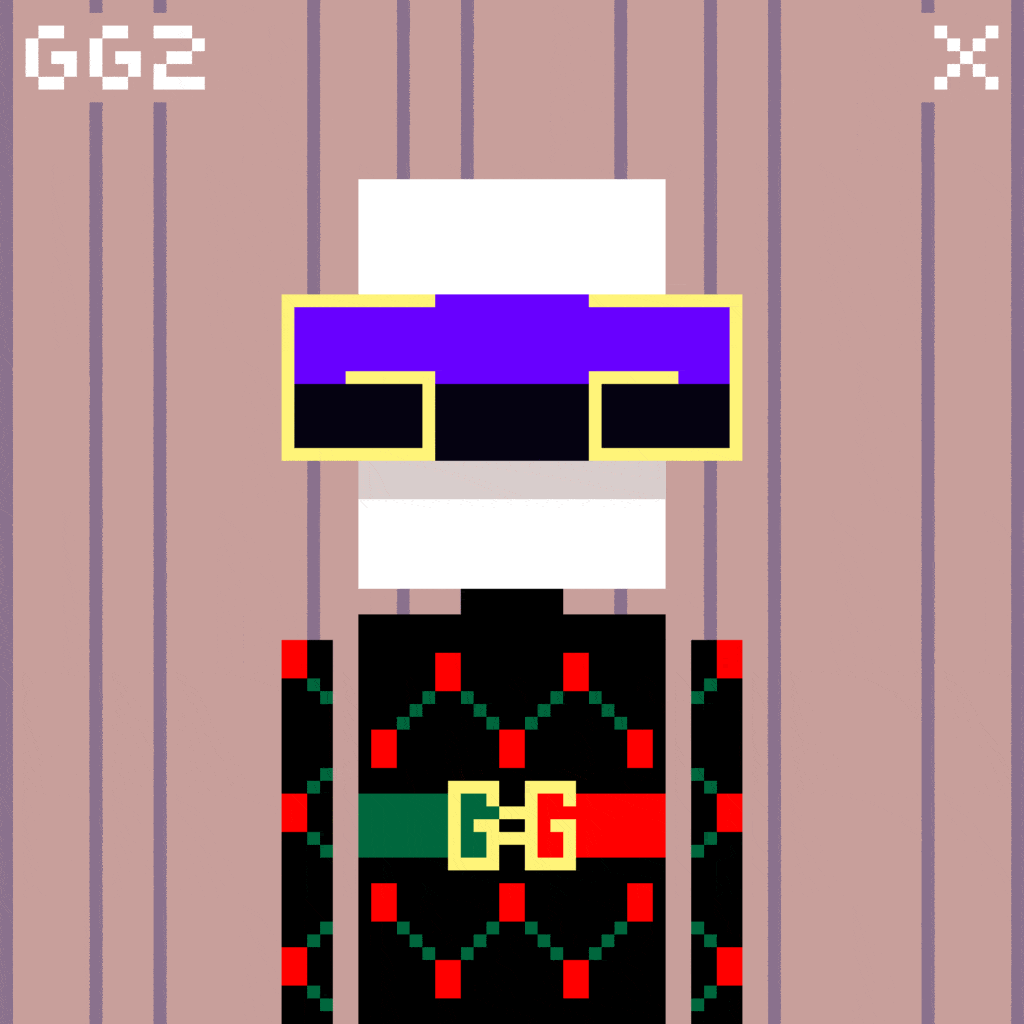 As both a spotlight and a platform, the gallery progresses Vault's commitment to supporting and empowering the talents of today and tomorrow and speaks to Alessandro Michele's vision for Gucci as he continuously pushes the boundaries of the House's narrative to include ever-diverse points of view. Vault Art Space infinitely extends this storyline as the possibilities become endless, further advancing the House's journey into the digital web3 art realm.
As Vault traverses the landscape of web3, the gallery puts down roots in the crypto art space. This is reflected by the House's purchase of the SuperRare DAO's native token $RARE, marking Gucci's entrance into the first DAO focused on curation in web3.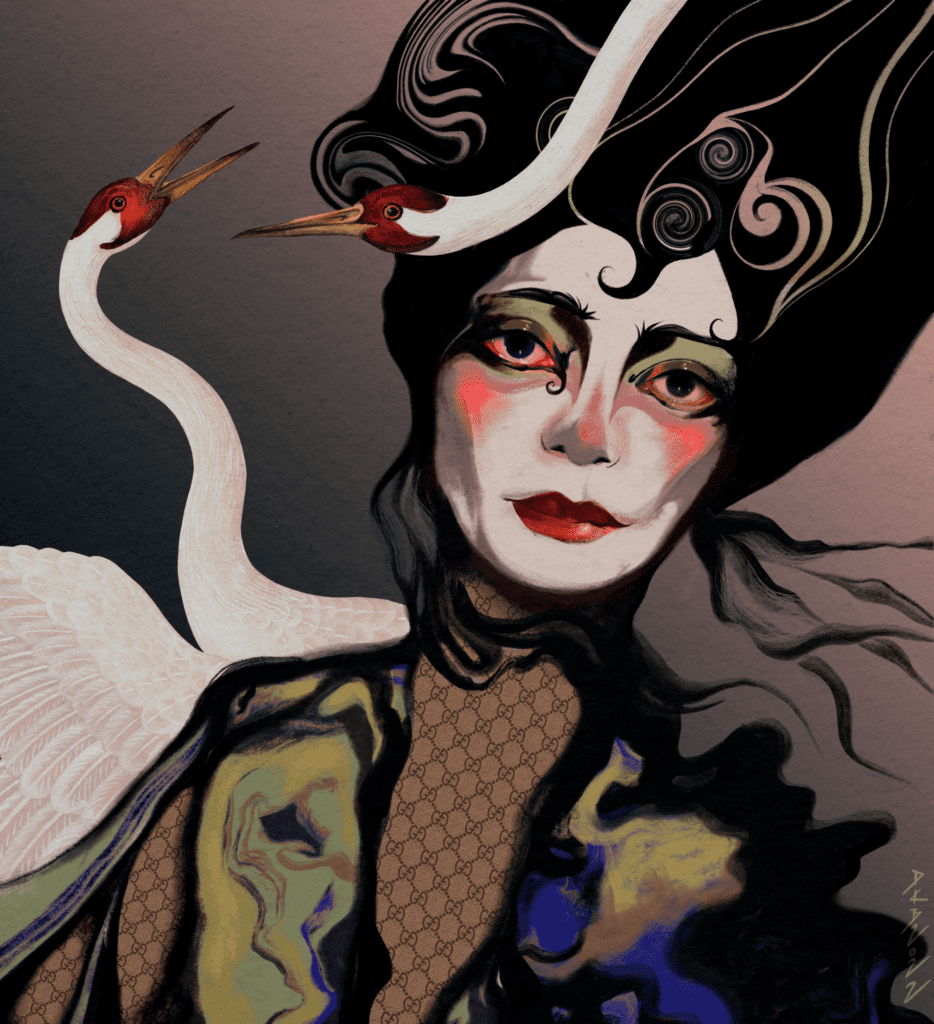 For the launch of The Next 100 Years of Gucci in the Vault Art Space, Gucci (@gucci) and SuperRare (@SuperRare) will host three Twitter Spaces conversations, where artist, philosopher, curator, and writer Rowynn Dumont will speak to participating artists about the creating and collecting art today. These open conversations will also be recorded and available to listen to afterwards as episodes of the Gucci Podcast, which is accessible on all major podcast streaming platforms. The first conversation will take place June 23rd at 6 pm CEST.
About Vault
As Gucci's experimental online space, Vault was created from the vision of Alessandro Michele in 2021,
the House's centennial year. Free-dimensional and forever in flux, it is a place where Gucci's past,
present, and future coexist through the power of imagination.
Its name evokes an air of magic, denoting a pursuit of precious wonders that go beyond the confines of
time, and its virtual shelves host a careful curation of rare vintage Gucci pieces alongside capsule
collections, limited-edition styles, and other items from a selection of noteworthy brands, all dear to the
Creative Director. Vault also acts as an emissary of Gucci's presence within the metaverse, evolving by
creating with the web3-based community. NFT collectibles and virtual experiences join the platform's
offering, as Vault expands in all directions to push beyond the traditional and the purely transactional.
MORE: vault.gucci.com
Categories
Tags