Skye Nicolas' NFT artwork, UNTITLED [SAKURA HX-59749D], has been acquired by renowned photographer and activist Misan Harriman for the Tezos Foundation Permanent Art Collection during the NFT & Art: The Digital Roots auction. The auction was curated and organized by leading NFT curatorial media studio VerticalCrypto Art in partnership with Whitewall magazine, and energy-efficient blockchain, Tezos.|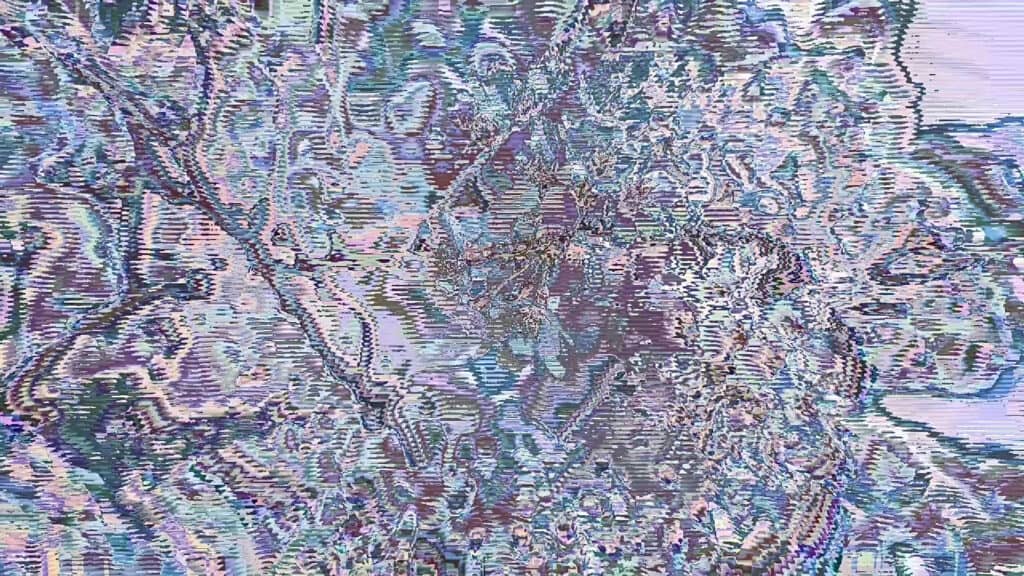 It is an absolute honour for my work to be collected and acquired by one of the most respected voices in the NFT space, who's been tasked to curate and build a historically significant NFT collection that champions unsung heroes. I dedicate this acquisition to my fellow Filipino countrymen and underrepresented artists everywhere.

Skye Nicolas
A one-day pop-up exhibition was held at Lume Studios New York in which the artist was a guest speaker in a live panel discussion along with other leaders in the NFT space, discussing the future of NFTs and the current state of the crypto-driven digital art market. Nicolas' artwork was stunningly projected onto the entire exhibition space, and also exhibited in a special viewing room on designated screens. Over two hundred guests RSVP'd for the vernissage, and honoured guests such as Deutsche Bank chief curator and deputy global head of art, Britta Färber, Kamiar Maleki Director VOLTA graced the event and spoke with Nicolas about his work and art practice.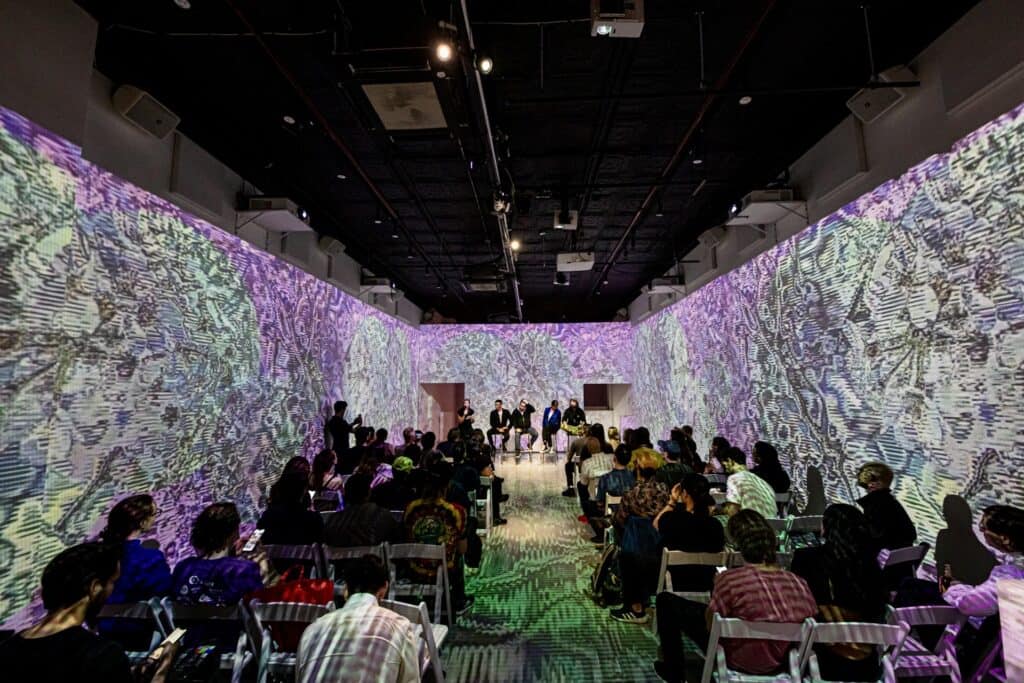 The artwork is the first minted piece from the series Children of A Digital Sun, a series of digital floral
works inspired by Assembly Theory: a theory which aims to capture the biological signature of life by
examining information structures, the intricacies of replication, and the idea of simple machines building
more complex machines. A beautifully intricate digital work comprised of compositional and conceptual
layers, rendered in the artist's signature moiré style.
"The acquisition of Skye Nicolas' work by Misan Harriman marks an important moment for the art NFT ecosystem on Tezos, as VCA I am delighted to have facilitated this sale and for the artwork to be part of the Tezos Foundation Permanent Collection."

—Micol AP (Founder VerticalCrypto Art)
Harriman, the first Black photographer to shoot a British Vogue cover and chairman of the Southbank
Centre in London, has been entrusted by The Tezos Foundation (the Swiss non-profit arm of the Tezos
blockchain), to curate and build its inaugural permanent collection to debut this summer in a digital art gallery hosted on the foundation's website. Through Harriman's curatorial mission, the collection will
showcase diverse works by emerging artists with a special focus on Africa and Asia—two regions often
underrepresented in the NFT community.
tezos.foundation/launch-digital-art-gallery
@skyenicolas
Categories
Tags