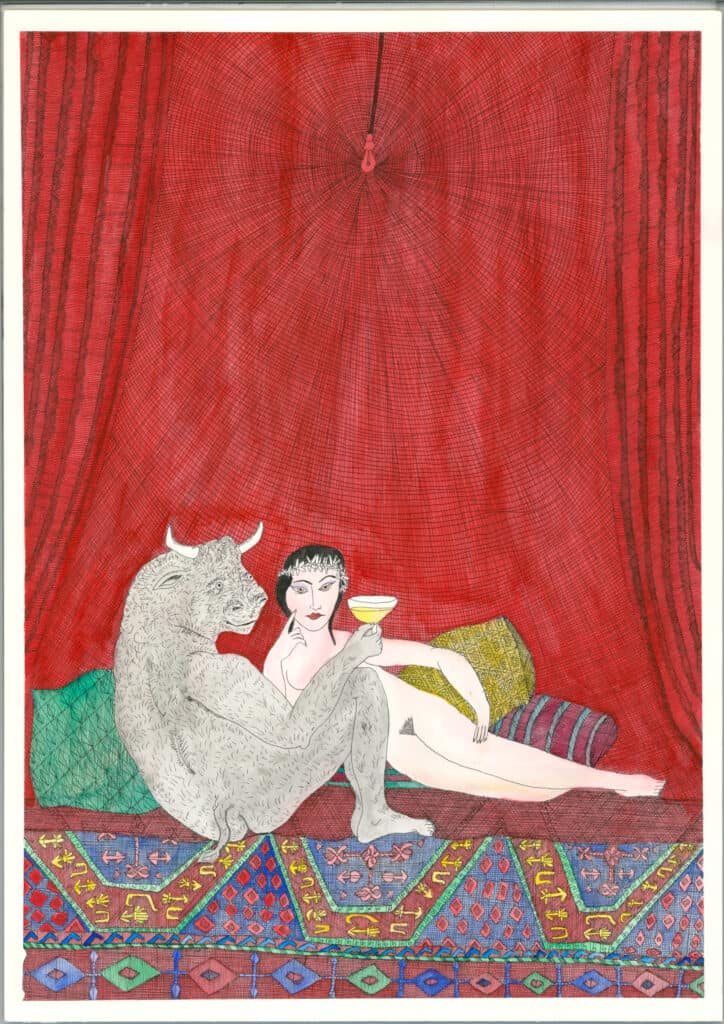 L'Angle du Hasard Named after a fictional Paris head shop in Jacques Rivette's 12 hour film OUT 1, L'Angle du Hasard explores artist Robert Rubbish's love of French New Wave films, Surrealism and Bohemians relaxing in their sensuous interiors.

L'Angle du Hasard—an exhibition by Robert Rubbish is an exploration of secret histories and the mysterious characters that inhabit them which can often be glimpsed in fleeting snapshots from French films from the 1960s, 70s and 80s. Slipping into this world are figures from across the history of Bohemian Paris (both fictional and non-fictional), from Jean Cocteau to Robert de Montesquiou daydreaming with a baby tiger and the minotaur of Montmartre in a Parisian boudoir
Also on display is the original artwork from Robert's pamphlet—The Poetess of the Pyramids: Notes Towards a Fictional Memoir (Rough Trade Books). An event will take place on Sunday 26th June at the exhibition space which will include an in-conversation between Robert Rubbish and Will Burns.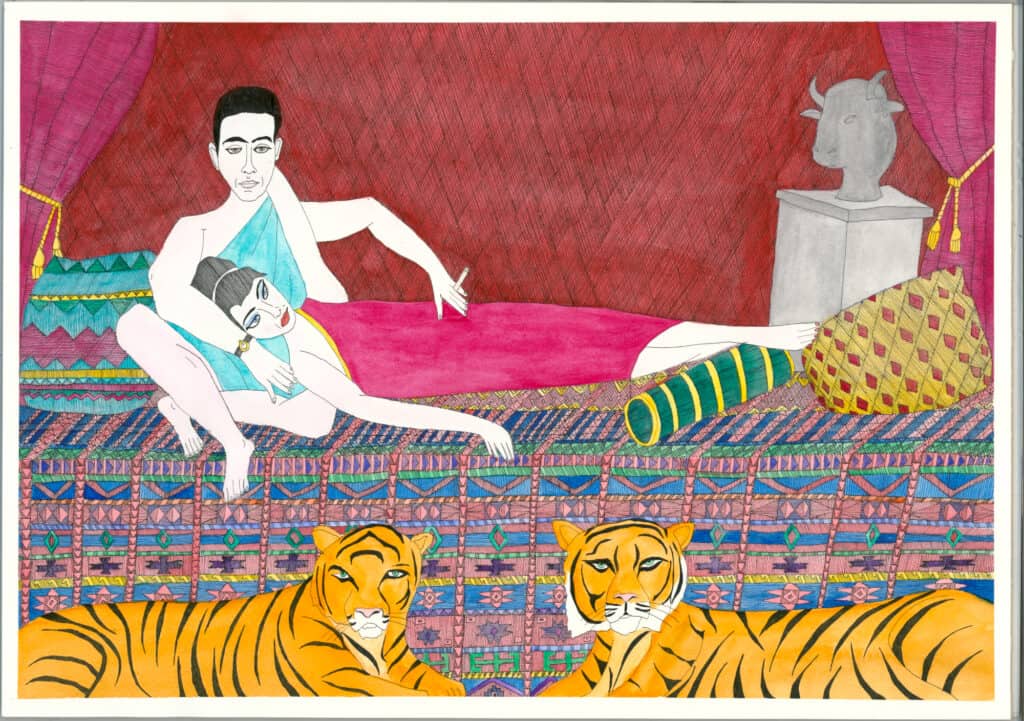 Robert Rubbish L'Angle du Hasard 15th – 26th June Private view 15th June at James Jackson
About the artist
Robert Rubbish studied at the Royal College of Art in London where his figurative illustrations were described as 'Victorian Punk Revivalism'. Noted as one of the founders of the hugely influential Le Gun magazine.
He has produced largely autobiographical works across a range of different mediums such as film, posters, typography, drawings and paintings and rose to prominence as part of the semi-fictitious artist duo 'The Rubbishmen' who inhabited the salubrious drinking dens and sleazy underworld of London's Soho. 
His new works, inspired by  Paris continue to explore his fascination with bohemian intellectualism using great humour and wit.
Categories
Tags