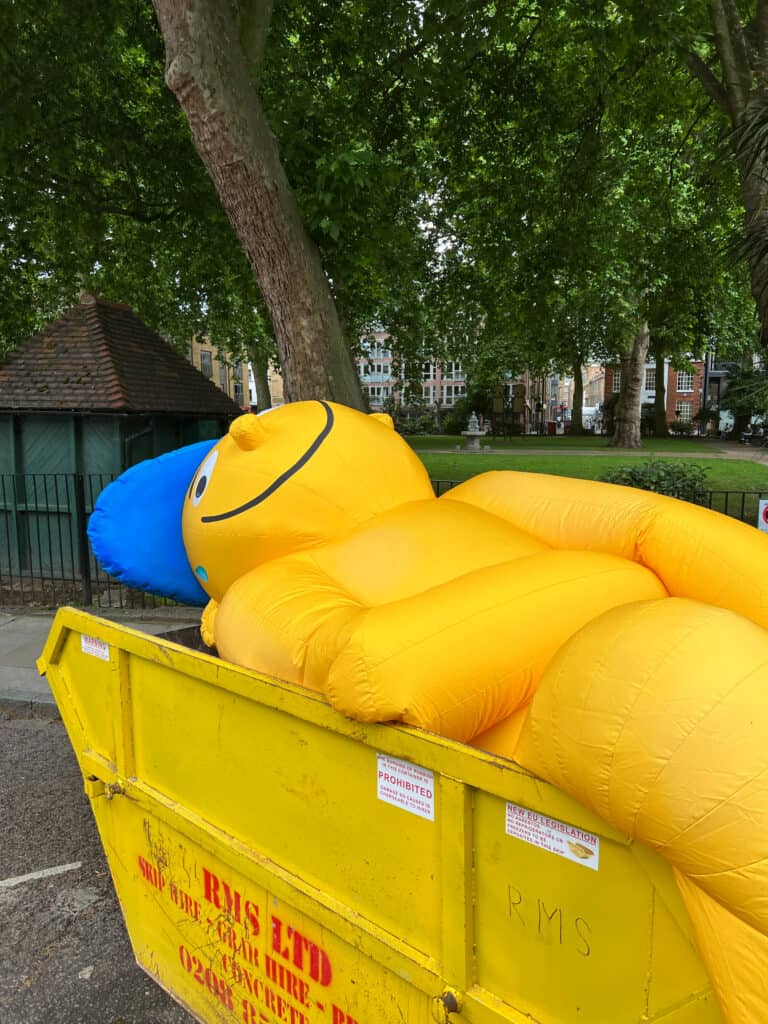 'The Drop' – a major new art installation full of colour, humour and play – marks the inaugural collaboration between SKIP Gallery and artist collective Cool Shit. Springing up as a spectacular public 'moment' in Hoxton Square tomorrow Thursday 9th June, the colossal 5m high inflatable pop-up, in a mammoth 12-yard skip (the largest SKIP Gallery have used to date), will also see the introduction of a new character to the Cool Shit roster: Mr. Cool.
SKIP Gallery has a reputation for their punk-like spirit and has popped up in unexpected places through collaborations with major contemporary artists including the likes of Gavin Turk, Richard Woods and David Shrigley – however, this will be their largest eruption of art to date, using a mammoth 12-yard skip to house a 5m high figure, introducing the latest new character in the Cool Shit roster – which so far has included the likes of Lionel Ritchie's head, 'Happy Kanye,' Tina Turner, Bobby Brown, Bad Bunny and even Damien Hirst.
Bring your friends and something to carry a piece of original art home with you! 50 pieces of strictly limited COOL SHIT available to the first 50 art lovers to arrive. 
launches 6.30pm Hoxton Square 
Categories
Tags