Tabish Khan the @LondonArtCritic picks his favourite exhibitions to see right now in London this time in East London. Each one comes with a concise review to help you decide whether it's for you. Those looking for more exhibitions should check out his top 5 for late May where all but one remain open.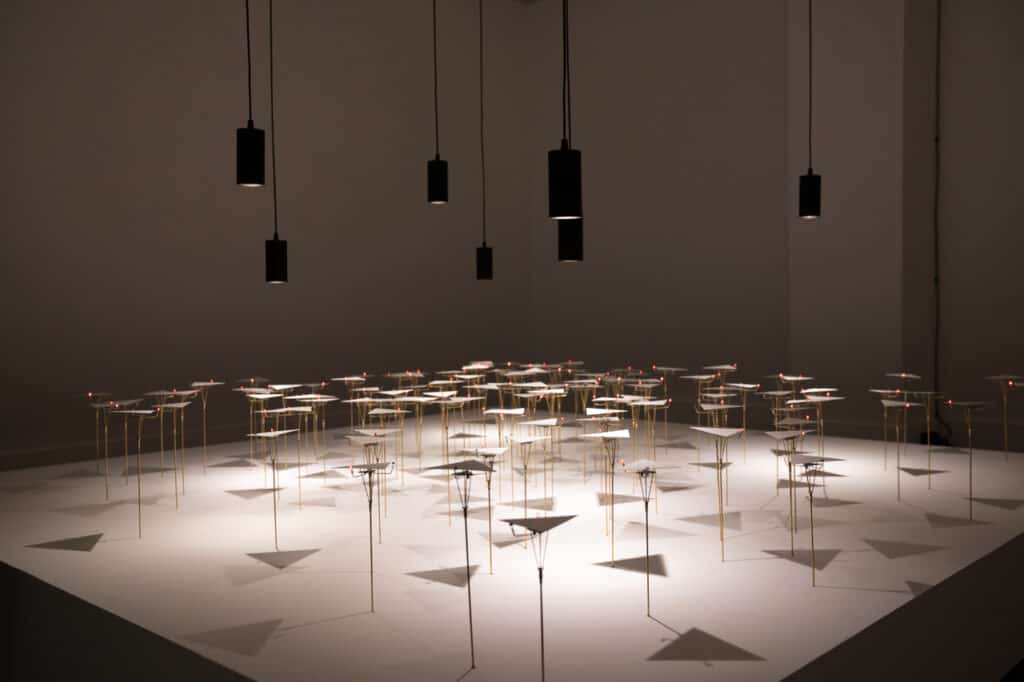 Clocks cycle out of sync, levers rock back and forth and a series of clicks emanates from the darkened downstairs gallery as if I've wandered into a den of insects. It's a captivating mix of art, design and technology as solenoids vibrate in reaction to each other as if they're part of an organic collective. Until 28 May.
Books that appear to be made out of paper but are in fact carved from wood by Russell Webb, while at the opposite end Guy Laramee carves up books to create detailed landscapes. Taking books as their inspiration a group of artists have created sensational works including El Gato Chimney's fantastic processions across folded pages of animals, dragons and demons – based on the Japanese folkloric night parade of one hundred demons. Until 4 June.
This is a powerful look at mother daughter bond, and the trauma women have endured – with the artist and mother featured throughout. With beautifully composed photographs of a naked woman on a beach or a ghostly image underneath the stars, it's a deeply personal and reflective exhibition. Until 4 June.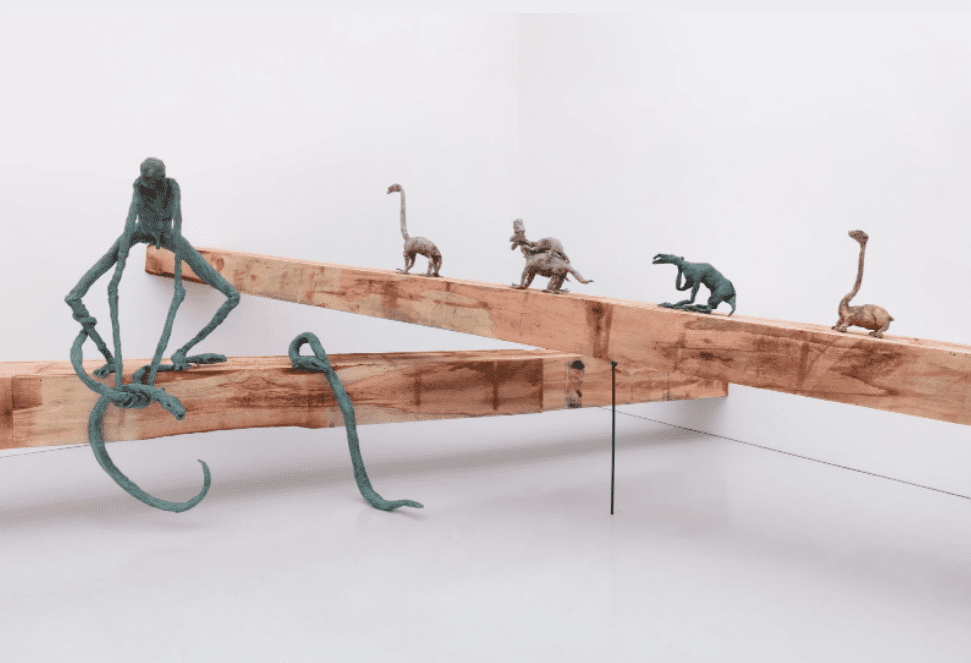 Dinosaurs, crabs, mice – creatures from different times and habitats in strange poses all come together across wooden beams as if on the same piece of driftwood floating in a gallery and reality that time forgot in a playful exhibition. Until 11 June.
Whether it appears as if there are horses in the sky or a close up of a fly making it appear giant as if from a B-movie, it's all fantastical and foreboding in these surreal works by a talented painter. Until 11 June.
All images copyright and courtesy artist and gallery. Kai Lab photo Sandra Ciampone.
Categories
Tags