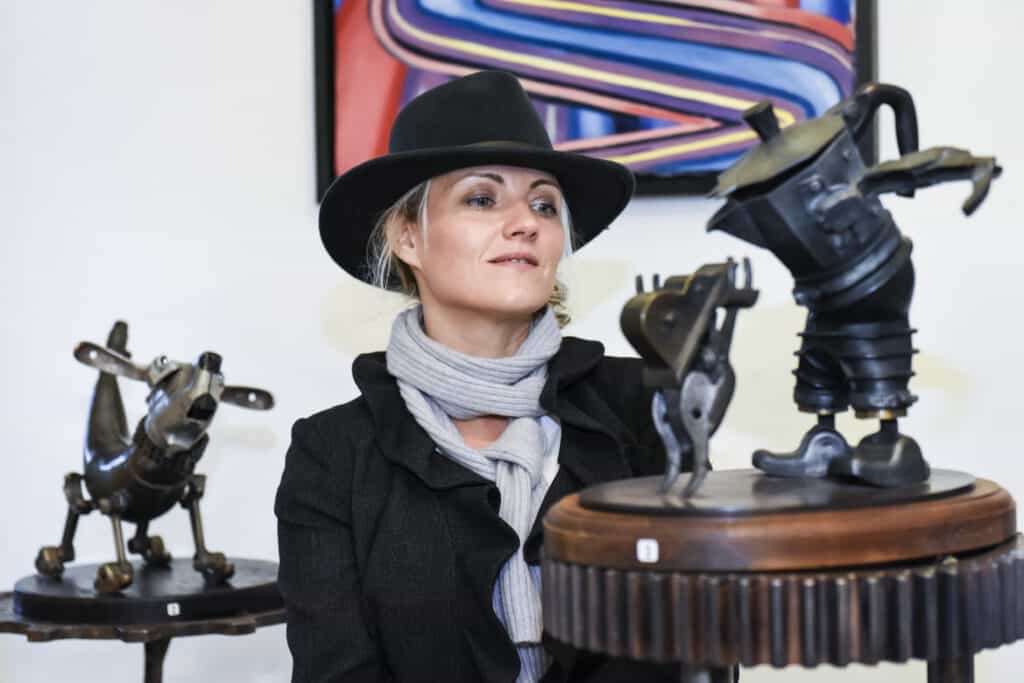 We caught up with Vestalia Chilton Director of KCAW and, the much anticipated 5th edition of the KCAW Art Trail to find out all about all the arts & culture lined up for Kensington & Chelsea this Summer.
KCAW seems a lot longer than a week starting on 23rd June to 3rd July, and there's a lot more going on than just the Art Week- can you give a quick overview of all the events, and when does it all start /finish?
Well noted! When we initially started Art Week in 2018 it was an Art Weekend, we soon realised that family-friendly activities are mostly held at weekends – museums and public sector institutions are all open, whereas experts and art collectors preferred mid-week activities because, I think, the events are mostly work-related and generally tend to be more serious. Private businesses such as galleries and artist studios tend to close on Sundays and on Saturdays too. So art weekend quickly became an 11 day week – two weekends on both sides of a week. That way we cater to everyone's interests and needs.
How do people keep up to date on all the activities? And how can people get involved?
Social media is the best way to keep up to date with KCAW, for all the latest info check-in at @kcawlondon – Instagram, Twitter, tiktok and Kensington + Chelsea art Week on Facebook.

In June we'll announce the full programme so head to Kcaw.co.uk to see our What's On Callendar, and make sure to sign up for our newsletter. We do a weekly roundup of what's on in Kensington + Chelsea throughout the year, not just KCAW. Last but not least is our super-informative printed Guide – pick one up at any of our participating venues!!!

Is there still time for artists & creatives to be part of the art programme?
Yes, our web-only listings close on 31st May. Hurry up!! JOIN HERE

How long have you been working on the 2022 Kensington & Chelsea art programme? And what changes have you seen?
This year we started last October, as we do every year. The festival takes at least a year to plan. But what makes this year super special is that lots of new galleries and creative businesses are opening up in Kensington & Chelsea. We are seeing a surge of creativity relocating back. We lost quite a few to the East End in the past so it's really lovely to welcome them back and also all the new people as well.

Any artists you are particularly looking forward to seeing?
Oooh – that would be telling. We have commissioned brand new public art for the 5th edition of our Art Trail. Featuring artists who have never done similar work before or produced public art. This is hugely rewarding for me on a personal level, as our festival tries to be a stepping stone for artists' careers. It's an honour to support them in their dreams.
Keep up to date on all the art activities in Kensington & Chelsea this Summer HERE
Read the announcement of Kensington + Chelsea Art Week & Public Art Trail 2022 HERE
Categories
Tags