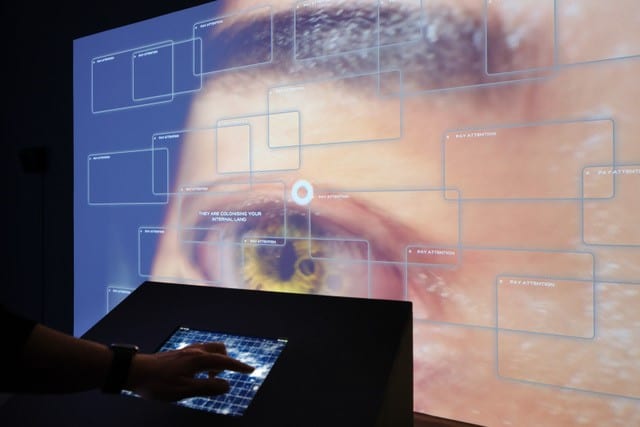 Today, most brands around the globe are focusing their marketing efforts on popular social media platforms rather than other channels, making it a very competitive market. Investing in high-quality video content for your social media ads to effectively reach your target audience is a great way to keep up with the competition, but why is that so? (1)
Nowadays, a high percentage of online traffic comes from videos alone. It clearly shows that most prefer to engage with video content online, making it the ideal medium for brands to engage with their audience. (2)
If you haven't already taken steps to prioritize video content in your marketing campaigns, now would be the best time to get started. You can always hire reputable video agencies such as Singularity Film and others to assist you in video production. However, you still have to keep a few things in mind if you want your social media video to be successful. 
Tells a compelling story
When making a video for social media, it should be interactive and emotional. You can achieve this by presenting a story. Many are eager to hear stories, whether it's an entertaining theme, an uplifting story, or even an informative one, to name a few. (3) 
With this in mind, you should focus on the story of your video rather than selling your product. The marketing part will come naturally if your story is compelling enough, elevating your brand's value to your target audience.
Clearly defined goals or objectives
You can develop the right ideas for your video ad when you know your objectives. For example, if you want to boost brand awareness, you can create an informative video ad that highlights what you have to offer, driving traffic to your website, strengthening brand awareness, increasing leads, or promoting products or services.
In general, it's best to be upfront about what you want to accomplish with the video ad. It can aid in the creation of better video ads as well as the evaluation of their effectiveness.
 Grasp the attention of your audience
Your target audience should be the priority in all aspects of the video ad, including the story, plot, format, and music, to name a few.
For example, a video ad that targets baby boomers differs from one targeting millennials. If you're targeting consumers, a video ad about a product or service you're offering should be structured in way that delivers value.
Make an effort to gain audience insights to understand who your target audience is and their specific needs.
  Maintain a short timeline
The length of a video ad should comply with the platform's limits on where you'll upload the video. On Instagram and Twitter, your video ads should have a timeframe of 15 seconds or less. Other social media networks, such as YouTube and Facebook, will allow you to post lengthier videos to highlight your ads better. However, you have to keep it brief so that it doesn't become monotonous and your audience loses interest.
A video ad should be concise because most people have a short attention span and are unlikely to watch a long video. This means you should stick to relevant content to keep your audience's attention. Although the process will take time and effort, creating an eye-catching video ad will greatly benefit your business. (4)   
Mobile-friendly
Many people engage in various activities on their mobile devices, and it's something to consider if you want your video ads to reach a vast audience. With this in mind, make an effort to optimize your video ads for mobile devices since online videos are more likely to be viewed on mobile phones. 
There are several ways to make your social media video ads mobile-friendly, such as optimizing for low bandwidth connections for quick loading, ensuring better quality with advanced video streaming techniques without utilizing more data, offering something valuable to your audience, maintaining brand consistency and including a straightforward call to action (CTA). 
Continuous performance monitoring  
Analyzing the overall effectiveness of your video advertising is an important phase in the social media strategy. Like any digital marketing endeavor, the analytics and data you'll gather from a specific project are highly valuable. (5)  
The data will provide useful information such as the number of views, the length of time your audience spent viewing your ads, and traffic sources. Based on the data, you'll determine whether your social media video ads are achieving your specific objectives and identify areas where you can improve.
Final thoughts  
People of all ages spend most of their time on social media platforms. Nowadays, it's no longer a surprise, so you need to maximize video content if you want your brand to reach out to a vast audience. When creating your video ads for social media, knowing these key elements will ensure you achieve your marketing goals.  
References:
1. "Digital marketing and social media: Why bother?", Source: https://www.sciencedirect.com/science/article/abs/pii/S0007681314000949
2. "What Makes People Watch Online Videos: An Exploratory Study", Source: https://dl.acm.org/doi/abs/10.1145/3034706
3. "Viral video ads: Emotional triggers and social media virality", Source: https://onlinelibrary.wiley.com/doi/abs/10.1002/mar.21129
4. "Understanding the effectiveness of video ads: a measurement study", Source: https://dl.acm.org/doi/abs/10.1145/2504730.2504748
5. "Video advertising: Using YouTube analytics for the target audience", Source: https://journals.sagepub.com/doi/abs/10.1177/20438869221087448
Categories
Tags