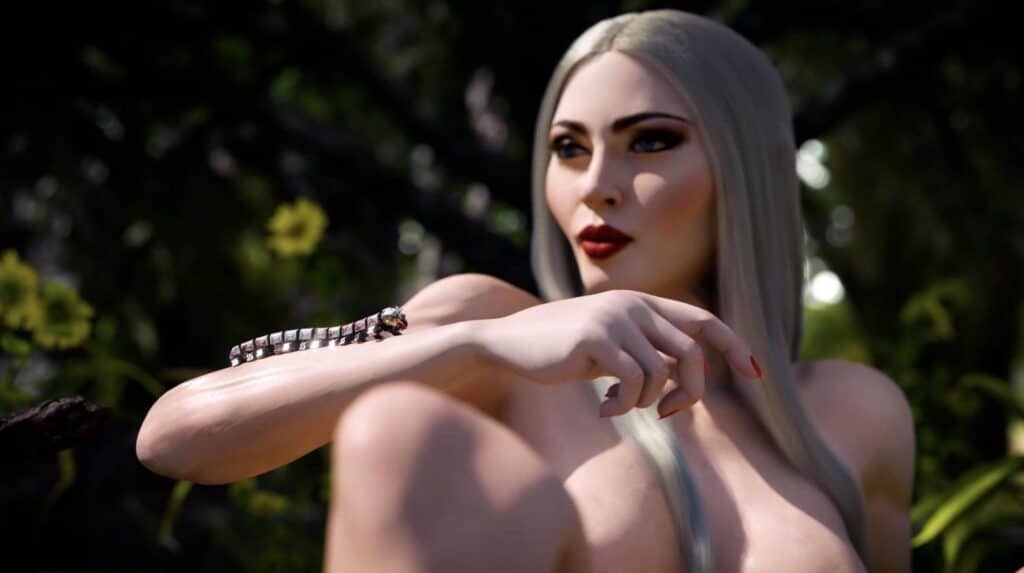 Madonna and Beeple have announced their collaboration for an NFT triptych entitled Mother of Creation. A labour of love a year in the making, both artists partnered to connect to the idea of creation and motherhood as told through this visual medium. The works explore the concept of birth via darkness and light in our modern world.  The three NFTs will drop exclusively on SuperRare, the pioneering platform for unique curated NFT artworks, on May 11th, 2022, with a starting price of 0.00035774 ETH ($1 USD).  All proceeds from the sale will benefit three nonprofits: The Voices of Children Foundation, The City of Joy Foundation and Black Mama's Bail Out. The triptych was created with infrastructure support by Moonpay.
When Mike and I decided to collaborate on this project a year ago, I was excited to have the opportunity to share my vision of the world as a mother and an artist with Mike's own unique point of view." " It's been an amazing journey building this together from an intellectual idea to an emotional story, giving birth to art. I wanted to investigate the concept of creation, not only the way a child enters the world through a woman's vagina, but also the way an artist gives birth to creativity.  Most importantly we wanted to use this opportunity to benefit mothers and children who are most in need right now.

Madonna.
Over the past four decades, Madonna has been sharing her artistic vision through music, films, dance, and writing. The mother of six strives to use her platform and artistic reach to raise awareness and influence change on critical issues affecting women and children, and to give a voice to people who have historically been marginalized.
"I was thrilled to connect artistically with Madonna to create this series of artworks,"   "Our collaboration was really natural and we shared a creative vision that has been so gratifying to realize and now share with the world."

Beeple.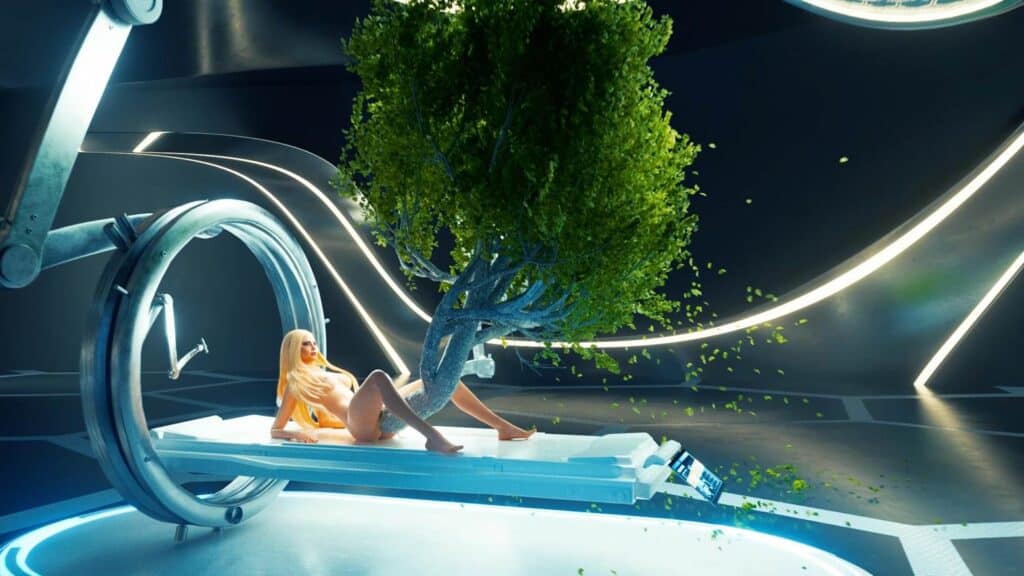 ABOUT MOTHER OF CREATION
The three works in the Mother of Creation triptych represent a different form of birth in our contemporary world.
The first of the series is Mother of Nature – In a cold laboratory setting, with no sign of life, an opening gives way to a branch that transforms into a full vibrant tree. It pushes against gravity and flowers bloom. The tree may bend or even break, but it continues to recreate and flourish.  This work features new text by Madonna.
The second work, titled Mother of Evolution, touches on the metamorphosis journey of butterflies, which are one of the most beautiful creations in nature, and a sign of hope. The butterflies are a metaphor for the paradox that the world is burning down in a post-apocalyptic scene, but there is still evidence of life.  We continue to give birth, no matter what destruction is going on, no matter what oppression we face. It relays the important message that if you are waiting for the world to be perfect or for your life to be perfect to create art, it will never happen. We have to do it, for our own survival in this chaotic, unpredictable world.  The work features lyrics from Madonna's iconic song Justify My Love, and original music by Igor Bardykin.
The final work is Mother of Technology,  and takes place in a beautiful forest, depicting the way science can also give birth to light into the world, but only if used with the right consciousness.  The centipede represents technology – both the life giving-force and the dangers of it, the juxtaposition of dark and light. Technology continues to evolve in the physical, natural and real world;  we can do whatever we want, but there are consequences to that. Nature will ultimately win in the end.  The work features the poetry of Rumi.
The triptych concludes with the message that you never know where you are going to find life, and you can never give up hope. All works were conceived with a 3D scan of Madonna and laboured through together with Madonna and Beeple. Sound design is by Sasha Kasiuha.
The proceeds from the sale will benefit three nonprofit organizations picked by Madonna and Beeple to further their missions in supporting mothers across the globe.  Moonpay, whose infrastructure supported the creation of the triptych, will also contribute to each charity.
Join SuperRare Wednesday, May 11th @ 5pm PT/8pm ET/12am UTC for an audio only discussion on Twitter Spaces with Madonna and Beeple to hear about their project.
Categories
Tags