Tabish Khan the @LondonArtCritic picks his favourite exhibitions to see right now in Mayfair. Each one comes with a concise review to help you decide whether it's for you. Those looking for shows further afield should check out his top 5 in Venice.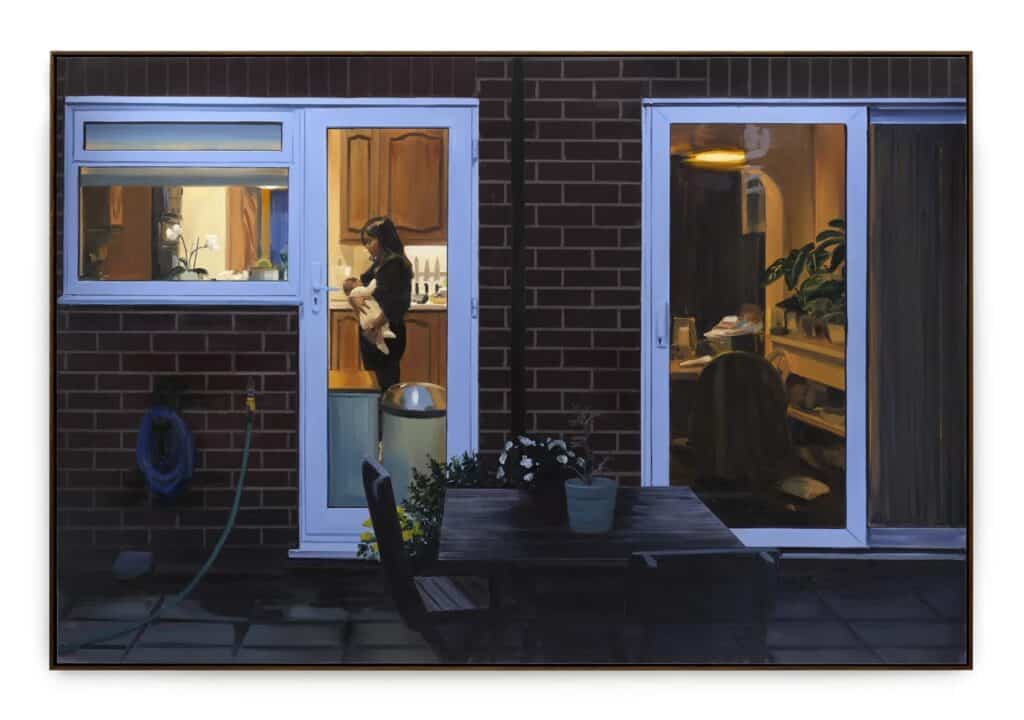 These paintings by Caroline Walker are an intimate portrait of pregnancy and motherhood, as she captures her sister in law Lisa as she goes about her daily life. It's remarkable for being a glimpse into the ordinary and yet also extraordinary life that millions of mothers go through. Until 28 May.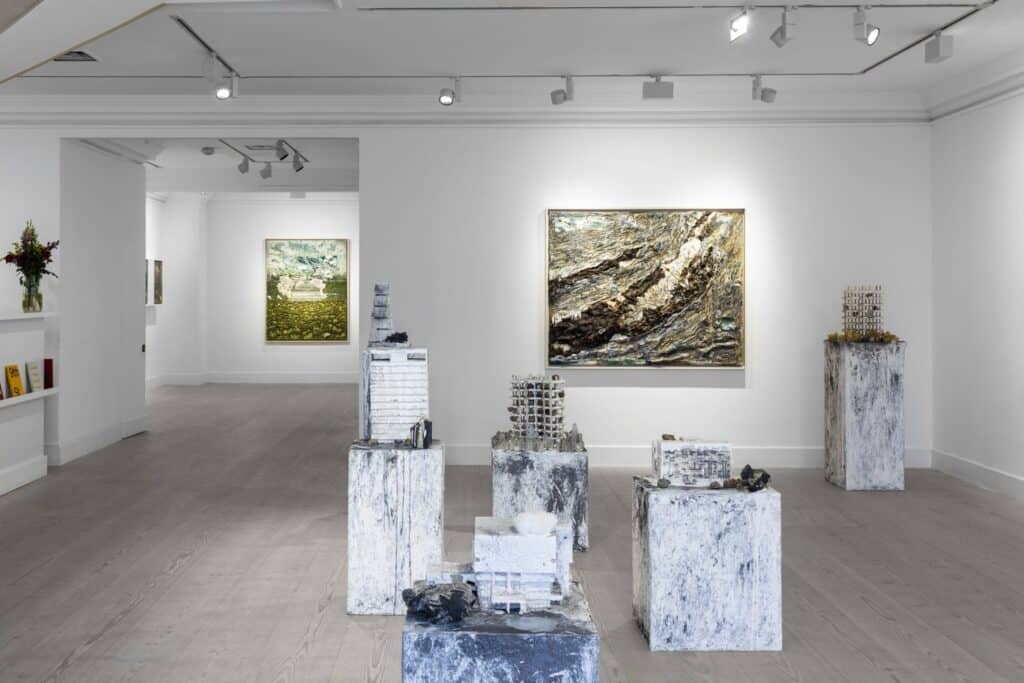 These photo collages and brutalist maquettes of destroyed buildings all stem from the rapid modernisation of her native Azerbaijan and the direction its heading with paintings incorporating crops and soil referencing the long and continuing agricultural heritage of the area. Until 14 May.
Victoria Crowe creates stunning landscape paintings with great use of light. It's her use of red that's truly enchanting and the works using this colour have an otherworldly feel to them. Until 21 May.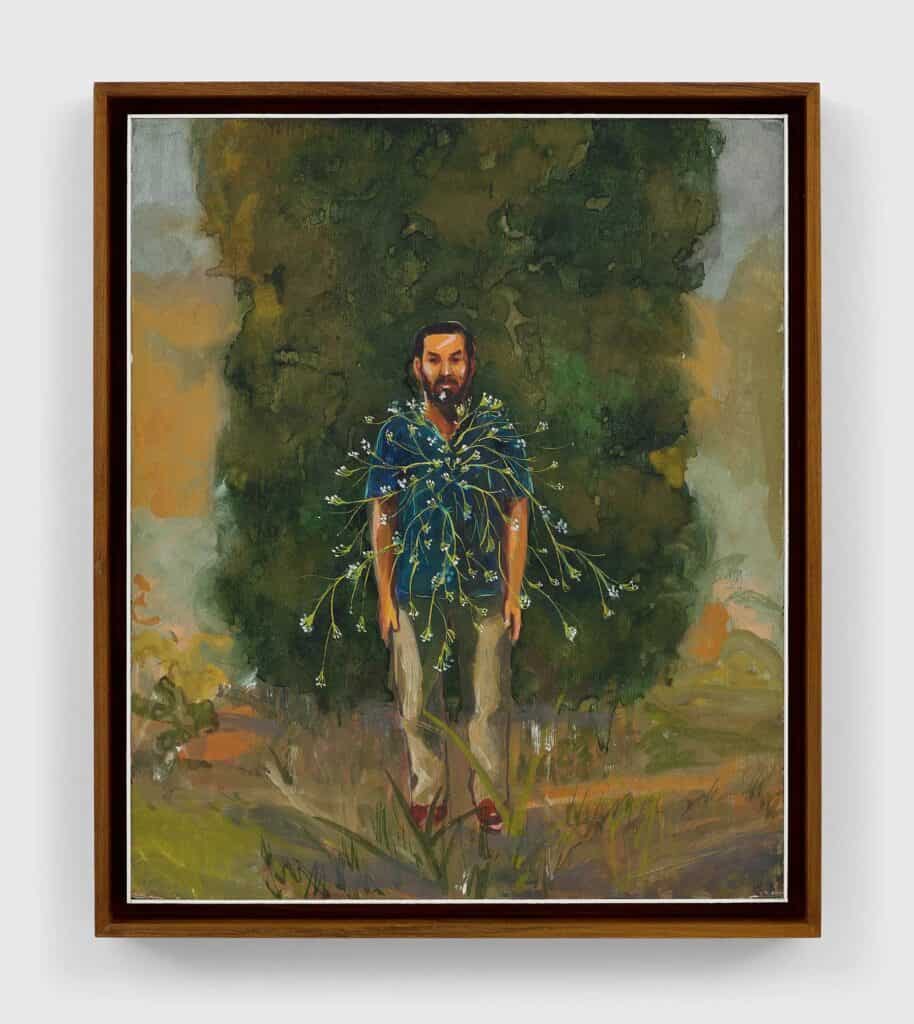 From the everyday image of ink having leaked into a shirt's breast pocket to the surreal vision of a man sprouting flowers, these small-scale paintings based on Western India capture little slices of life – covering the ordinary and the extraordinary. Until 28 May.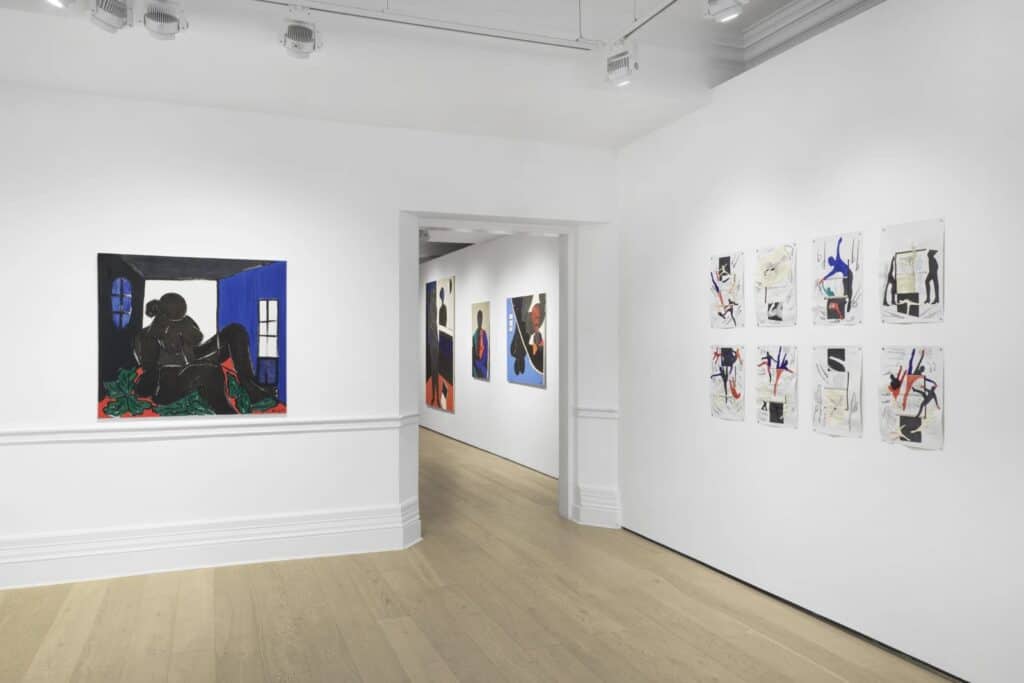 Nicodemus is a new find for me and her works cover important issues including racism and recovery from trauma. It's the figurative paintings that catch the eye but for me it's the smaller works on paper and subtler assemblages that really gripped me. Until 28 May.
All images copyright the artist and gallery.
Categories
Tags