Lubaina Himid: from 'Swallow Hard: The Lancaster Dinner Service', 2007
Two current shows mine parallel strategies with effect to foreground the historic presence of black figures in Europe…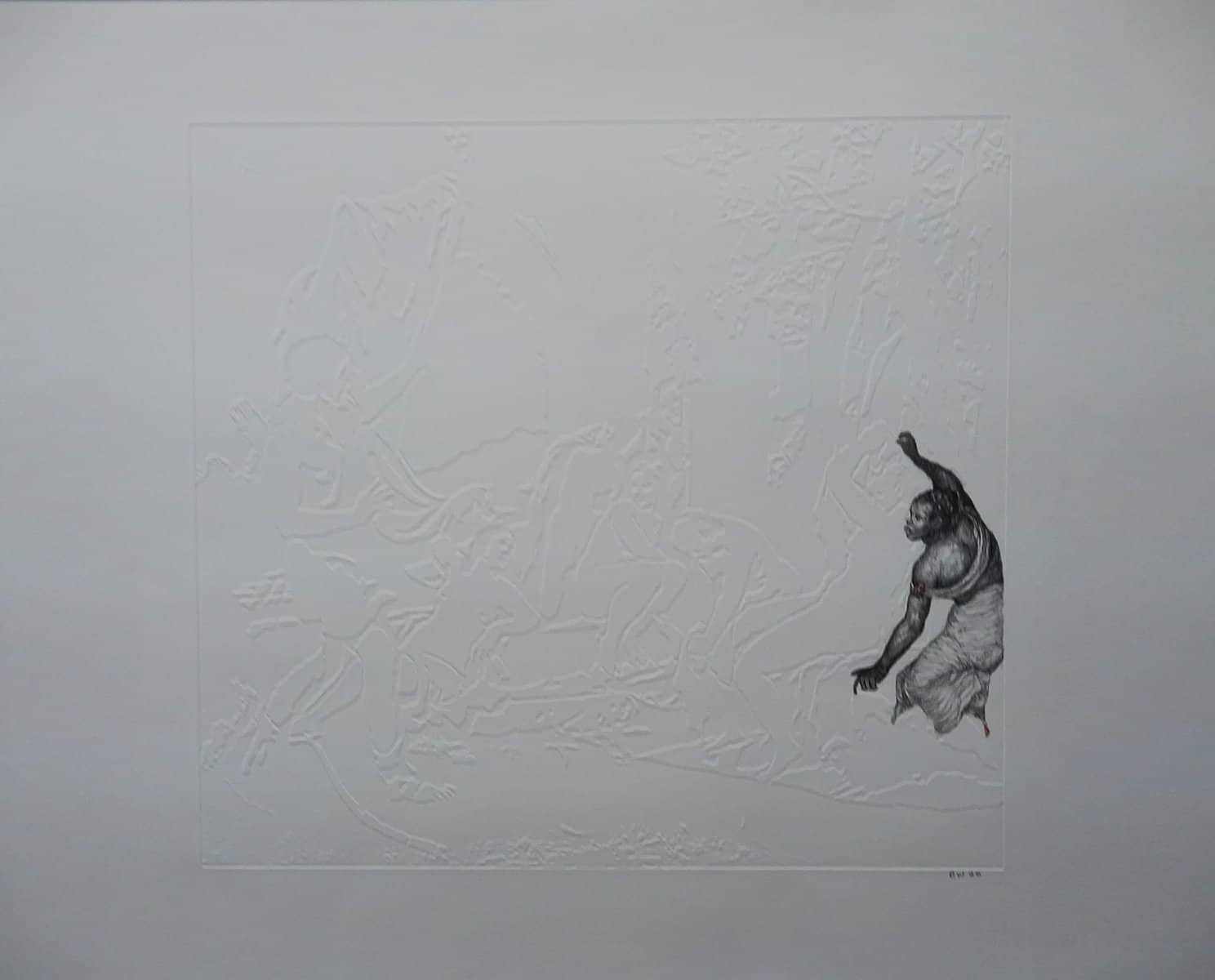 Barbara Walker: 'Vanishing Point 18 (Titian)', 2021
At Cristea Roberts in London, one strand of Barbara Walker's impressive solo show reduces the white subjects of classical paintings to embossments. That leaves previously marginalised black figures – typically slaves, servants or attendants inserted to bolster the status of the would-be-principals – to take centre stage as the only presences marked in graphite. A corrective assertion of blackness meets a reductio ad absurdum of whiteness, you might say.

Barbara Walker: 'Vanishing Point 24 (Mignard)', 2021
At the John Hansard Gallery in Southampton, 'Human Condition of Clay' includes Lubaina Himid's collection of ceramics 'Swallow Hard: The Lancaster Dinner Service'. Himid bought old plates, jugs and tureens from the shops and markets of Lancaster, Preston and Whitehaven, then overpainted them so that it's possible to see large areas of the original design as the new painting unsuccessfully attempts to hide the identity of the old. The additional subjects remind us of the context of the historical conditions in which the service was used, including black faces, slave ships and African patterns.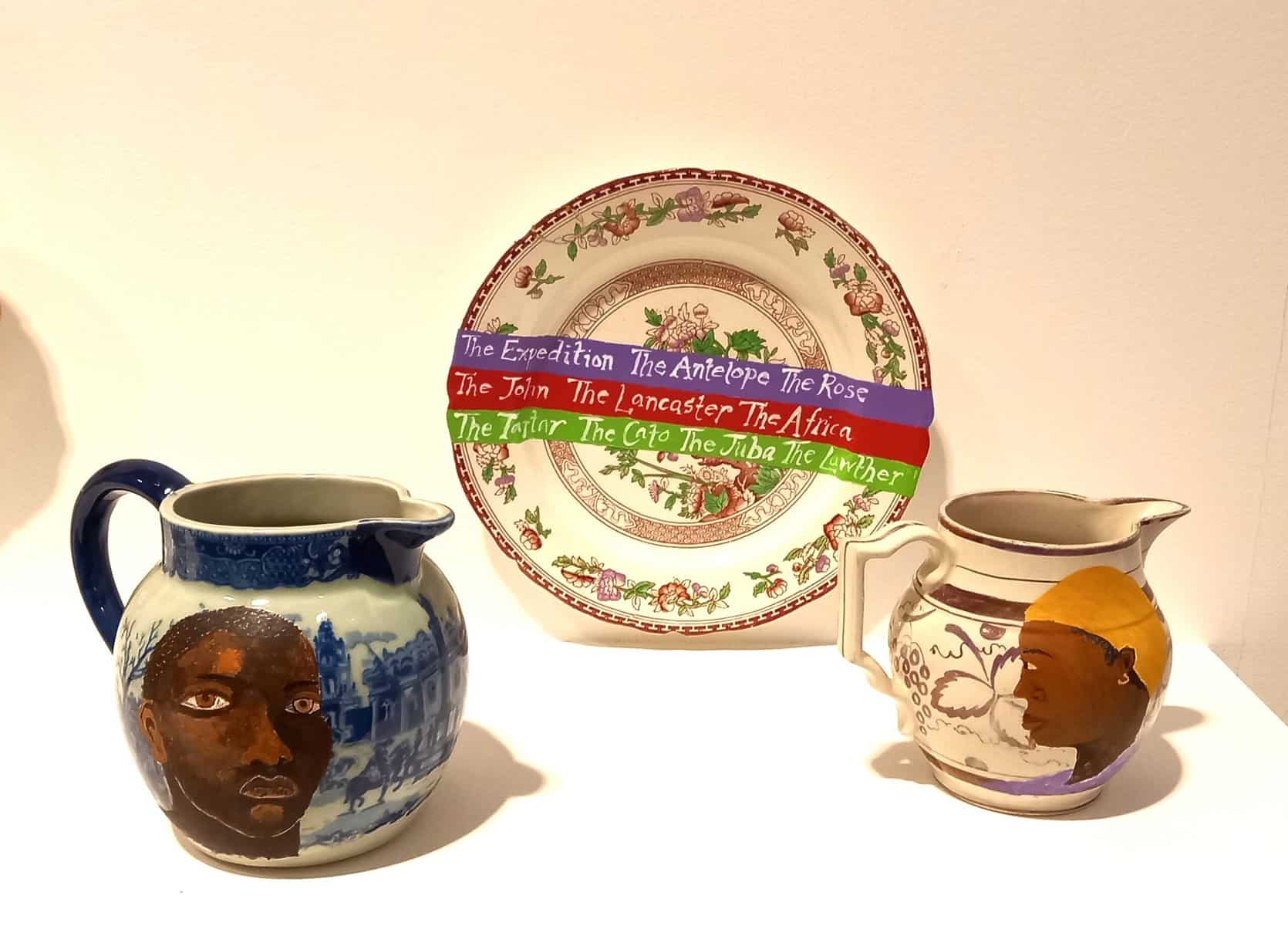 Lubaina Himid: from 'Swallow Hard: The Lancaster Dinner Service', 2007
The strategy they share is to simultaneously make you more broadly aware of what was there but not emphasised, while also giving a new way to see what was always prominent…
Art writer and curator Paul Carey-Kent sees a lot of shows: we asked him to jot down whatever came into his head
Categories
Tags