In 2015 Tate's 'The World Goes Pop' gave us 64 artists from around the world, pretty much the maximum for engaging with lots of unfamiliar artists working in a familiar genre – Pop Art. Now 'Surrealism Beyond Borders' repeats the approach, but with 160 artists from around the world rather than concentrate on Surrealism's Paris-based tradition. That makes it a bit too bitty to take in comfortably. You end up being driven fairly superficially by what catches your eye that being a mixture of rarely-seen works by famous names (Len Lye, Victor Brauner, Maya Deren, Asger Jorn, Giorgio de Chirico and Konrad Klapheck stood out for me) and new names with an immediate fascination: the following three struck me….
Eugenio Granell: 'The Pi Bird's Night Flight' 1952 (top). Granell (1912-2001) was a Spanish Trotskyist who, not fitting in politically at home, lived in the Dominican Republic, Guatemala and Puerto Rico during 1940-57 – he then moved to New York and returned to Spain only in 1985. Surrealists often used the bird as a political symbol for seeking freedom: here it also acts as a homage to the Native American myths in which the Pi Bird appears.
Joyce Mansour: 'Untitled (Nasty Object)', 1965-69, the Egyptian-French artist (1928–86) is best known as a poet, but ranged widely as a member of the Paris group of surrealists from 1956.  This is a sponge ball into which she pushed nails.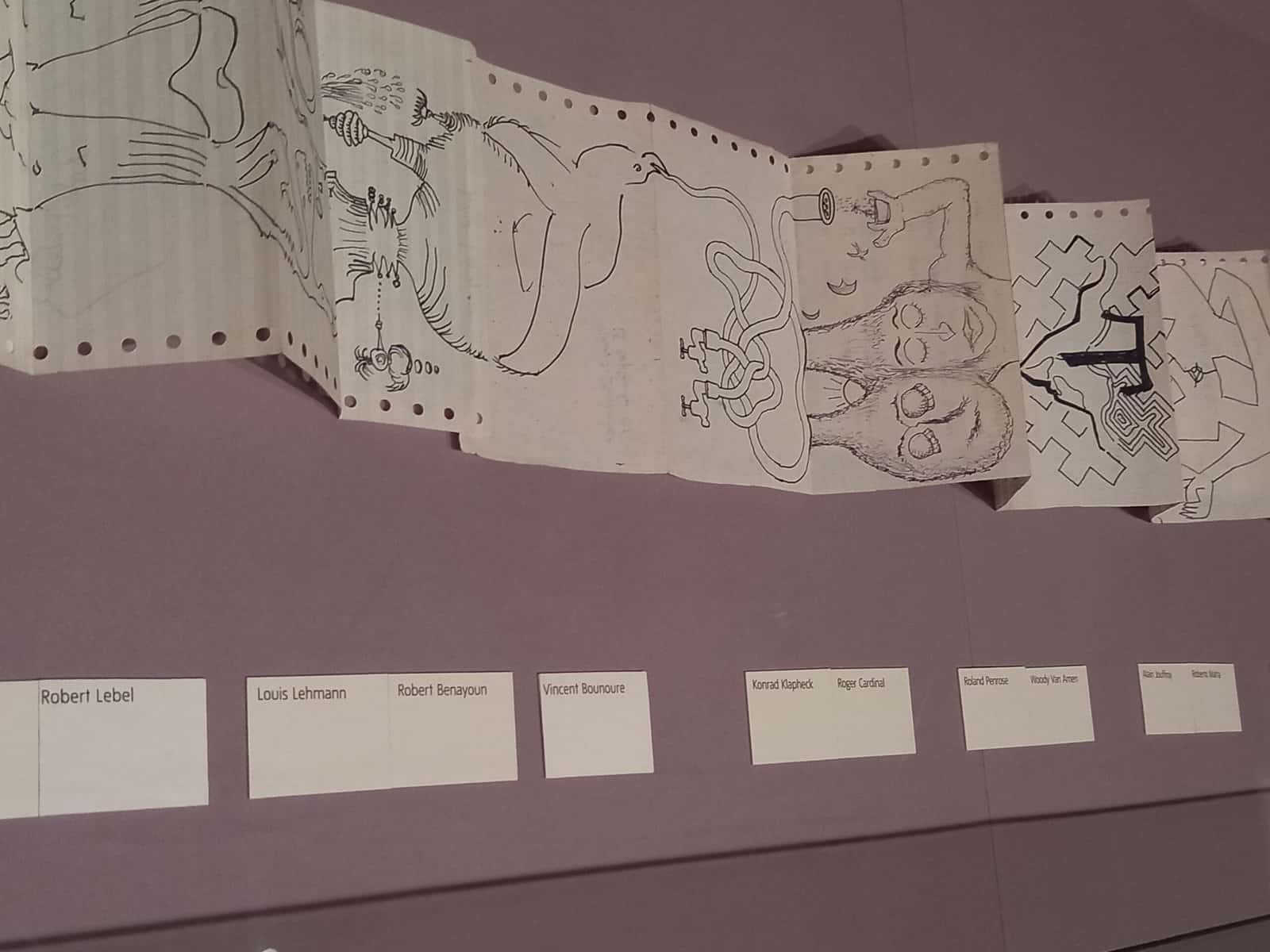 Ted Joans (1928-2003) was a musician, poet and painter hooked into the New York jazz and art scene of the50's and 60's. His diverse practise included recruiting 132 participants over 30 years,  as he travelled the world, to make a nine metre long 'exquisite corpse' drawing.
Art writer and curator Paul Carey-Kent sees a lot of shows: we asked him to jot down whatever came into his head
Categories
Tags