Tabish Khan the @LondonArtCritic picks his favourite exhibitions to see this month – this time they're all shows to catch in South London. Each one comes with a concise review to help you decide whether it's for you. Those looking for more shows should check out last week's top 5 where all remain open.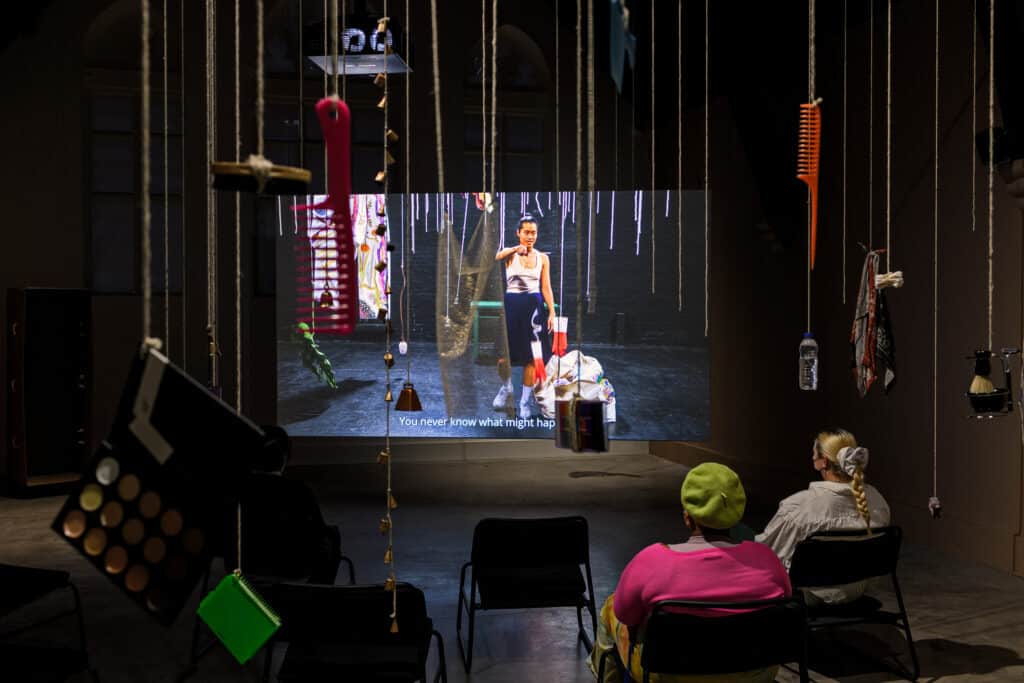 Every Ocean Hughes: One Big Bag @ Studio Voltaire
Objects hang from the ceiling and as I watch the film they literally come into focus as we discover objects such as chocolate bars and a comb are the tools of a 'death doula', a person who prepares bodies for funerary rituals across different cultures. It's a macabre, though fascinating topic, that had me gripped. Until 17 April.
Isamu Noguchi: A New Nature @ White Cube, Bermondsey
Straddling the worlds of art and design, visitors can walk under undulating ceiling mounted pieces, walk between delicate hanging lanterns and in front of a large waterfall. A great chance to see the work of Noguchi for those who missed his Barbican show. Until 3 April.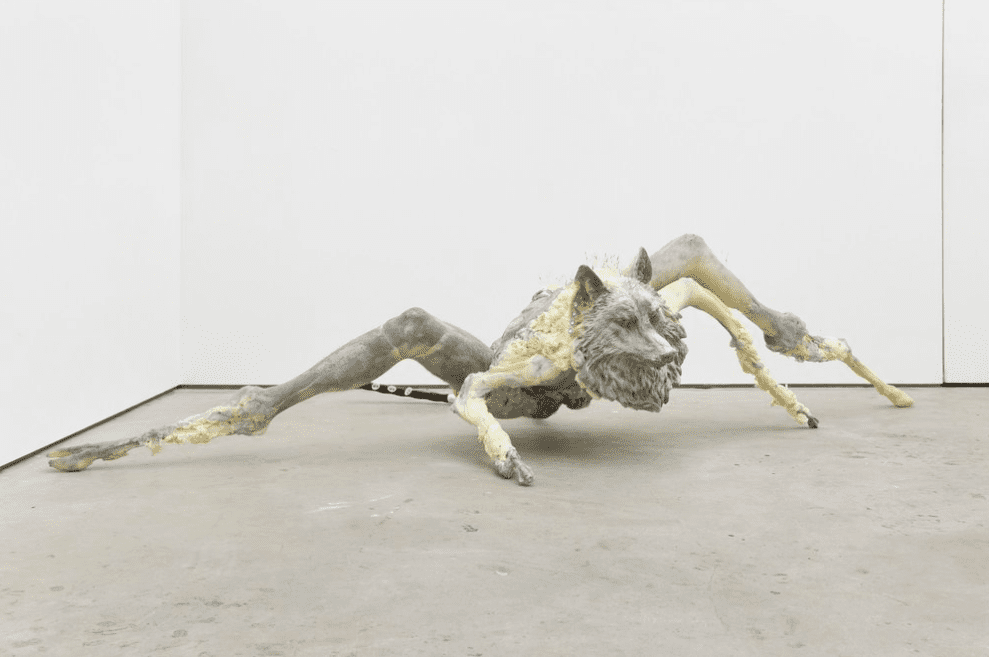 Julie Maurin @ South Parade
A hybrid creature looks ready to skitter across the Deptford gallery space. With the head of a wolf, a human body, the forelimbs of a heron and deer, and covered with porcupine quills it's one creepy creation. It forms the centrepiece of an exhibition of works that salvage a host of found objects. Until 12 March.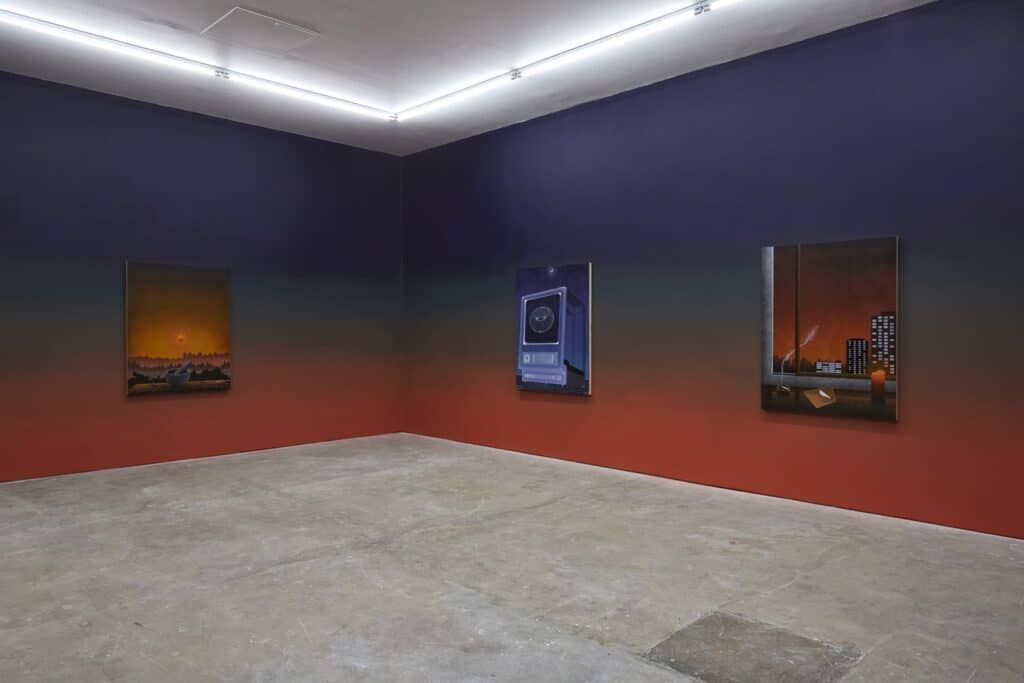 Louis Appleby: Rear View Mirror Sunset @ Castor
With walls painted in the colours of a setting sun there's a cinematic quality to the paintings of Louis Appleby, whether it be a hammer on an anvil or a smouldering cigarette. Even better when it's paired with an exhibition text that creates a fictional romantic narrative around the works. Until 5 March.
Figure & Ground @ Bermondsey Project Space
This group show contains four artists who all focus on the human figure, whether it be romanticised nudes, tender kisses, lush landscapes or a story of migration. It's a fantastic selection of works curated to coincide with LGBTQIA+ month. Until 26 February.
Categories
Tags