Tabish Khan the @LondonArtCritic picks his favourite exhibitions to see this month – this time they're all shows to catch before the end of the month. Each one comes with a concise review to help you decide whether it's for you. Those looking for more shows should check out last week's top 5 where all remain open.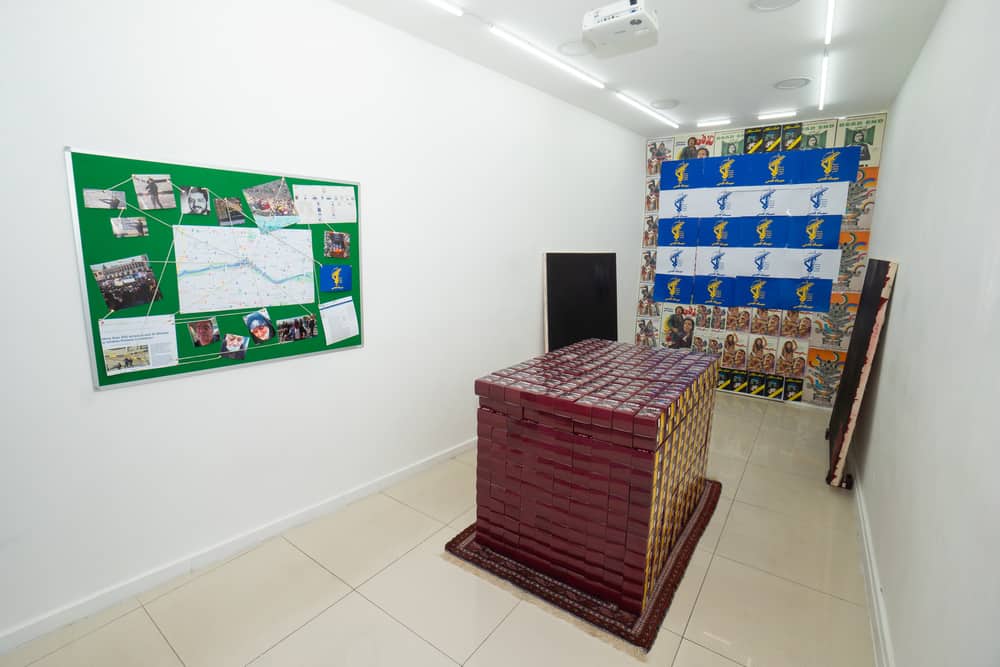 The centre of this space is filled with a stack of imitation boxes of rubber pellet shotgun shells based on leaked photos of the boxes that were used by the Iranian Government to suppress a protest, killing some and blinding many more. It's part of a research based exhibition that highlights a level of suppression that is often hidden from Western eyes. Until 28 February.
There is a long problematic history of White Western men painting nude 'native women', McDaniel flips that narrative as a woman painting women and non-binary persons from the parts of the world that have been colonised. These paintings are both a beautiful celebration of these persons and also makes an important political statement. Until 26 February.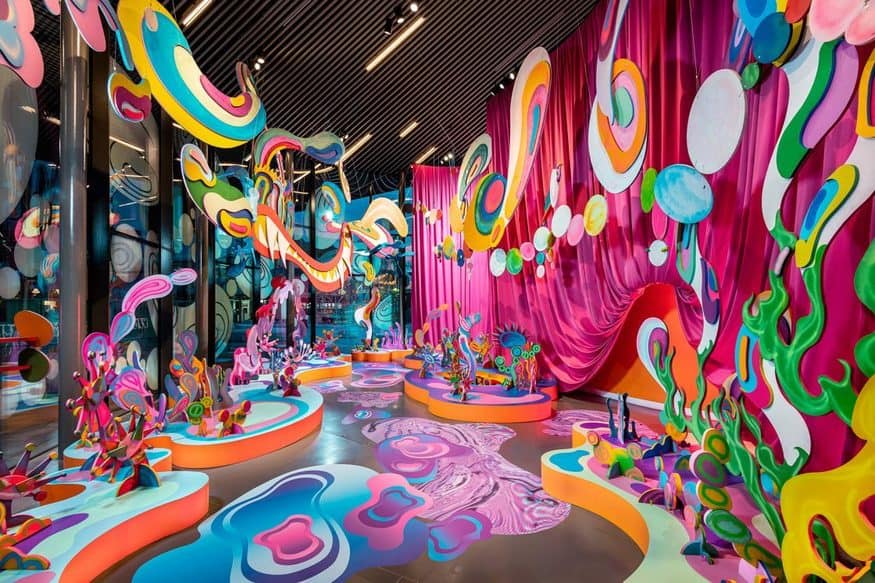 Lydia Chan's exhibition at Now Gallery is here to brighten up the winter months. Imagining an alien world with colourful creations it's a welcoming installation that gains even more life with surreal interactions once it's viewed through augmented reality filters. Until 6 March.
A nose here, a tongue there – what at first feels like a production line is far more human than it initially seems. All set within a bright yellow environment it feels fun and playful, though the longer I spent in there the yellow reminded me of bodily fluids after it saturated my vision. Until 26 February.
These beautifully painted black fractured faces features are purposefully lacking in ethnic identifiers so they represent all women and, as they crack apart, the struggle with identity and the constant re-invention in a changing world that anyone can identify with. Until 26 February.
All images copyright artist and gallery respectively.
Categories
Tags