STUDIO WEST presents its inaugural group show, The Reality in Whytch You Create, bringing together new works by a selection of London's most exciting emerging artists. The exhibition explores reality in an expanded sense, drawing on dreams, subconscious experience, and myths. The artists separately create surreal depictions of space, unusual characters and new assemblages of images which disorient and challenge the veracity of our experiences. Largely through painting, accompanied by Wu's sound and video work, each artist unveils pieces that collapse and blend facets of the imaginary with the everyday. 
The title of the exhibition comes directly from a work by painter Alfie Rouy, who will exhibit dream-like pieces that create an eerie universe inhabited by serpentine creatures. Anna Woodward investigates utopian and dystopian states in relation to the natural world through painting. She will show her renderings of post-human environments populated by ambiguous plants and insects. Complimenting work by Woodward, Lydia Makin's compelling large-scale abstract pieces and images of subversive, saintly figures in luscious oil paint will be displayed.
Multi-disciplinary artist Salomé Wu will present an installation consisting of video and sound pieces. She examines otherworldliness through translations and ever-evolving reinterpretations of a personal mythology, formed from her observation of time, fragility, and the interplay between reality and the unseen. Also on show will be Sholto Blissett's instantly recognisable and perfectly constructed surreal landscapes. Eerily quiet, these scenes are often set amongst vast mountainscapes, immediately enveloping the viewer in a meditative and transformative universe. His work has already garnered significant attention, having recently been exhibited at Peres Projects, White Cube and Saatchi Gallery.
The works on show are united by a common theme, that of world building, and draw on significant shared influences such as surrealism, classicism, architecture, fantasy and escapism. The artists question the limits of our environment; common motifs connect the works and invite the viewer to observe the similarities and differences in each artists' presentation of their imagined world. The exhibited pieces largely consist of paintings, complimented by AV work, which blend fluidly, mixing ideas and expanding on the questions posed by each work alone. 

This triumphant exhibition emerges from the forced extended 'winter' of the global pandemic and thrusts the viewer into the warmth of the artists' worlds. It will be accompanied by an artist Q&A, alongside special events by Salomé Wu including a workshop, an evening performance by her band, and a hand painted mural inside the gallery. 
THE REALITY IN WHYTCH YOU CREATE 14th January – 17th February 2022 at STUDIO WEST studiowest.art
Private View by Invitation 14th January 4-6pm Opening Drinks 6:30-8:30pm
About the artists
Sholto Blissett completed a BA in Geography at Durham University, and an MA in Painting at the Royal College of Art in 2020. He has exhibited internationally since graduating. Recent selected exhibitions include Utopia, Peres Projects, Berlin (2021), Tree and Leaf, Hannah Barry Gallery, London (2021), Down in Albion, L.U.P.O, Milan (2021), The Earth, That is Sufficient, Nicola Vassell, New York (2021) and Tomorrow: London, White Cube, London (2020). He has been featured in Artnet, Sleek Magazine, FAD Magazine, Culture Type and listed in "Art to invest in today: the 10 talented artists on our hot list"by Living ETC. 
Lydia Makin received her BA in Fine Art at The Slade School of Fine Art, UCL in 2020 and is currently based in London. Recent selected exhibitions include, Hix Award, Coutts Bank, London (2019), Drawn Together, Unit London, Online (2020) and Circa, Piccadilly Lights, London (2021). In 2020 she was awarded The Slade Prize and the UCL East Provost Art Prize. 
Alfie Rouy received his BA in Fine Art at University of the Arts London, Camberwell in 2021 and is currently based in London. Recent selected exhibitions include, Tree and Leaf, Hannah Barry Gallery, London (2021), ), Opening Exhibition, The Changing Room Gallery, London (2021) and Caught in the Cave, Kupfer Projects 213, London (2021). He is currently supported by Guts Gallery and completed a residency at The Changing Room Gallery earlier this year. He has been featured in publications such as AnOther Magazine and FAD Magazine.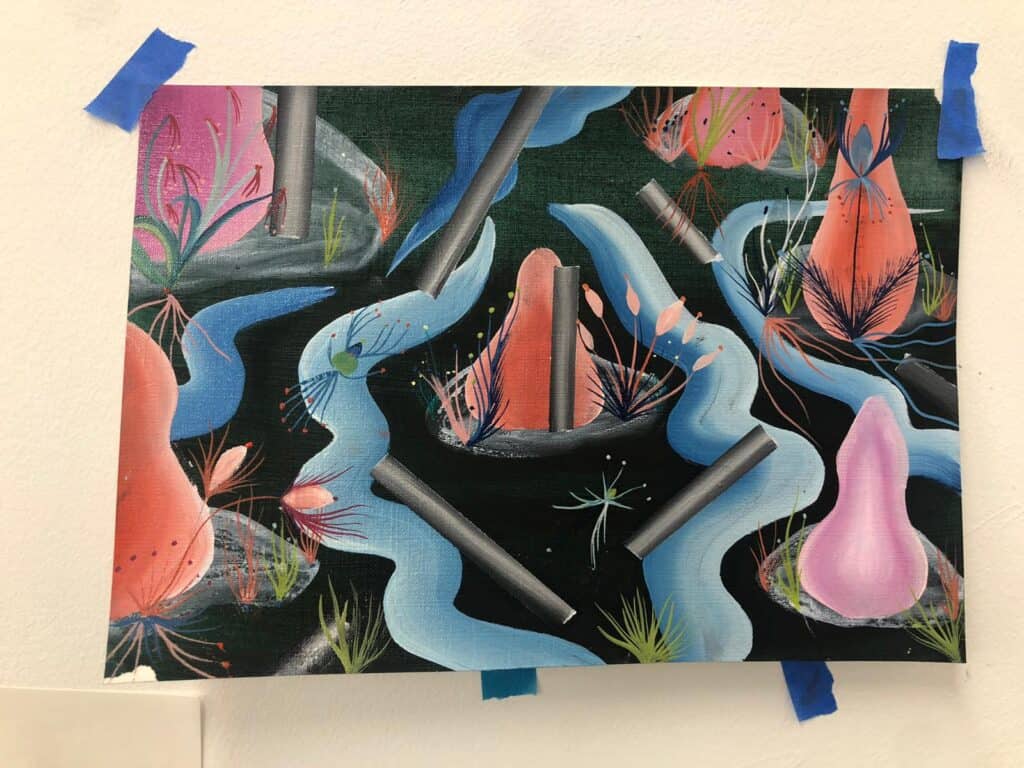 Anna Woodward received her BA in Fine Art from City and Guilds of London Art School, where she is currently studying MA Fine Art. Recent selected exhibitions include, With Love, II, Paint Talk, Online (2021), Into the Cosmere, 188 Shoreditch High Street, London (2021), The Podcast by The Artists Contemporary, Hackney Downs Studios, London (2021) and Chelsea and Kensington Art Week, London (2021). She was awarded The Freelands Foundation Painting Prize in 2020.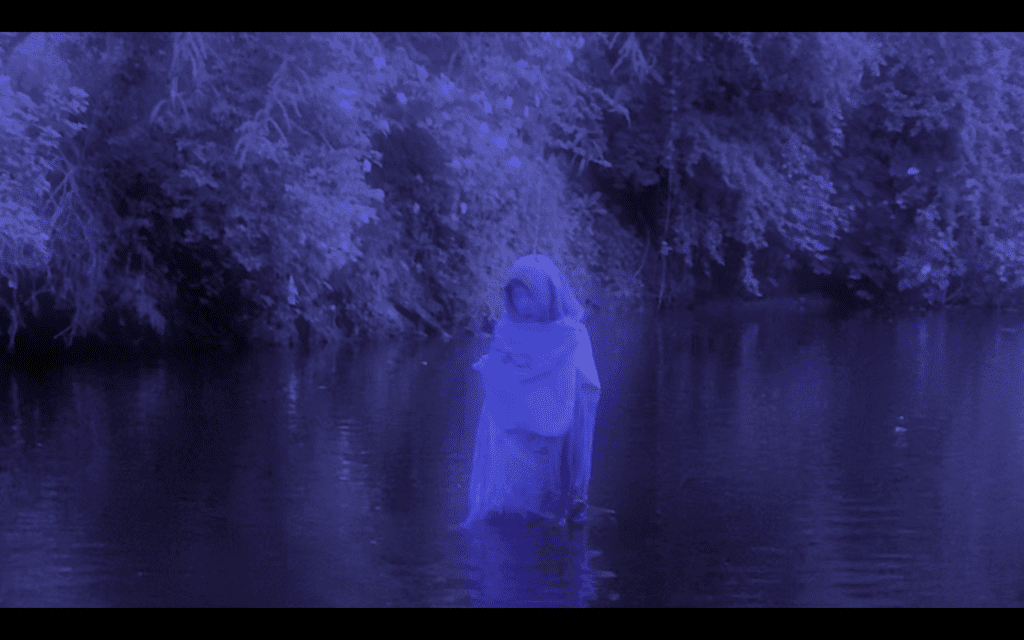 Salomé Wu is a London based multi-disciplinary artist who received a BA in Fine Art from Chelsea College of Arts in 2019. Recent selected exhibitions include Les Danses Nocturne, east contemporary, France (2021), Opening Exhibition, The Changing Room Gallery, London (2021) and When Shit Hits the Fan, Guts Gallery, London (2021). She is currently supported by Guts Gallery and her work has been featured in publications such as Frieze, Dazed, The Face and Love Magazine.
Studio West is a new cultural hotspot in Notting Hill founded by curator Caroline Boseley. The gallery opened in November 2021 with a show by Victoria Cantons and Xu Yang and is focused on showing work by emerging and newly established London based artists, offering them support, mentorship and hosting opportunities that showcase the most exciting upcoming talents. Studio West offers a new approach to commercial, contemporary art – it puts artists' needs at the forefront and nurtures an awareness of the local community within which it operates.
Categories
Tags