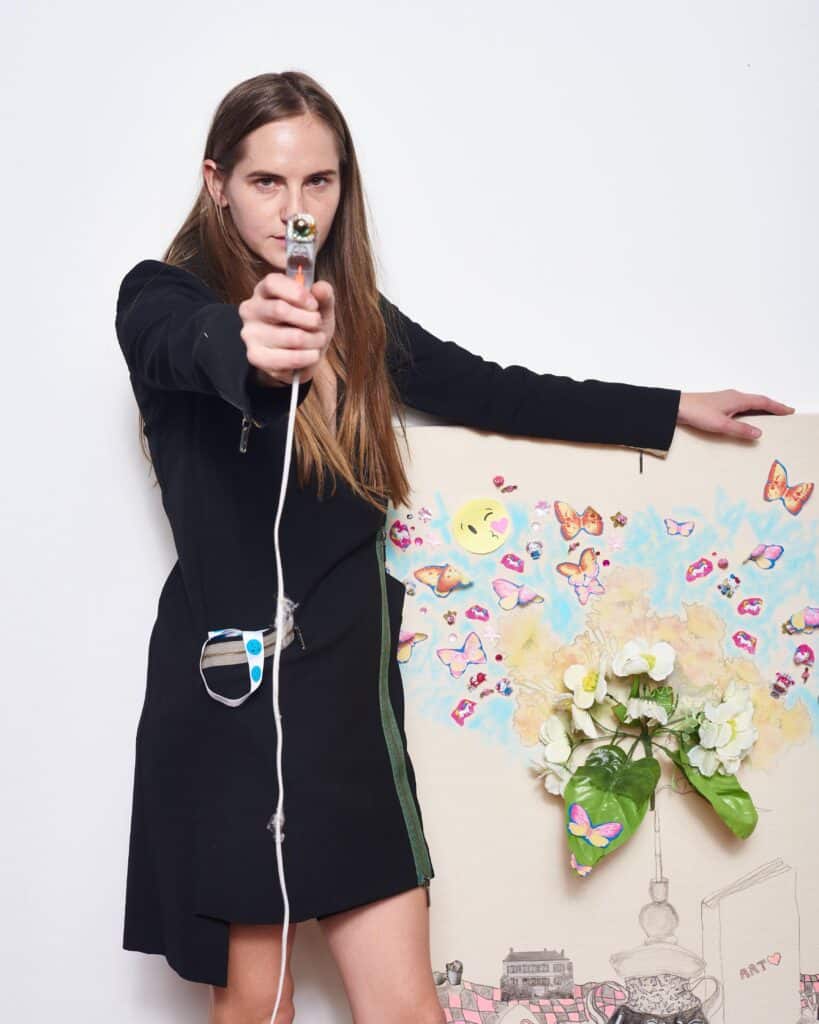 Can you tell us about your show in  Austria and what's the connection with Metamorphosis?
My show in Linz, Austria is at the Francisco Carolinum which is known for hosting the first museum exhibition on NFTs "Proof of Art."  In this exhibition I present new Vision Boards and Mirror Work collages that manipulate search algorithms into making my dreams come true.  The exhibition itself is a dream come true.  Metamorphosis is the first of four Ready-Made drops where I present my Vision Board materials as collectable objects that are certified using Verisart Blockchain technology.  For this drop, you are able to collect a physical plastic butterfly that is present in many of my works.  

What is Metamorphosis?
I use butterflies as symbols of change and of chaos theory.  One of my favorite visualizations to work with is that of the butterfly effect, believing that I don't need to know how I will achieve the impact and results I desire but that the effect of my labor can grow in magnitudes beyond my own comprehension. I've been making work about wanting to be part of the art world since hacking into Frieze in 2019. My exhibition Trust Boundary as well as my residency at The National Gallery X London are indications that I am achieving my dreams, worth celebrating in each stage of their growth.

What do you get when you buy Metamorphosis?
Gretchen Andrew limited edition plastic Butterfly from her Trust Boundary exhibition
Blockchain registered Verisart Digital Certificate certifying the butterfly
FAD bazaar & Gretchen Andrew inaugural edition drop sticker
165×165 Hot Pink Metallic Gloss Foil Envelope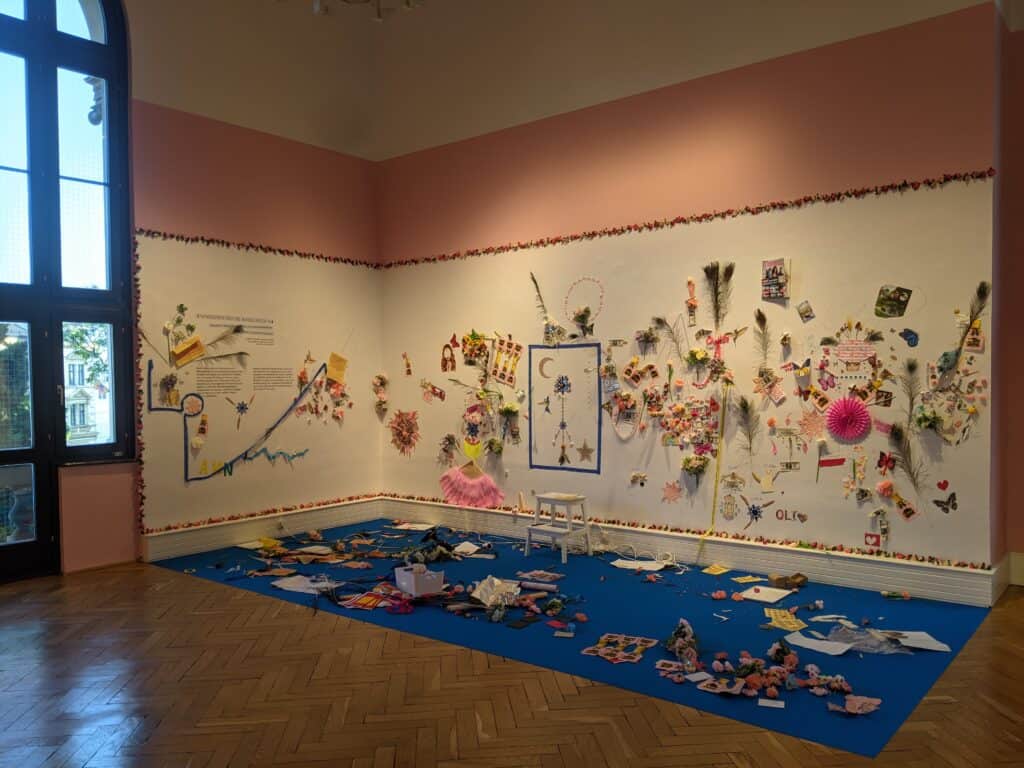 How do you buy Metamorphosis?
Go to fadbazaar.art between Nov 26th and December 3rd. Register at fadbazaar.art  for early access & for the latest announcements
Will there be further editions to buy?

There will be three other editions to follow Metamorphosis, each presenting another one of my materials on the themes present my Vision Boards: Financial Growth, Belonging, and the belief that we should always treat our dreams as plans.  Stay tuned! 
Categories
Tags