Colour wizard artist Stuart Semple has revealed that the quest for the whitest white paint has stepped up a gear and is set to be the next chapter in his mission to liberate colour.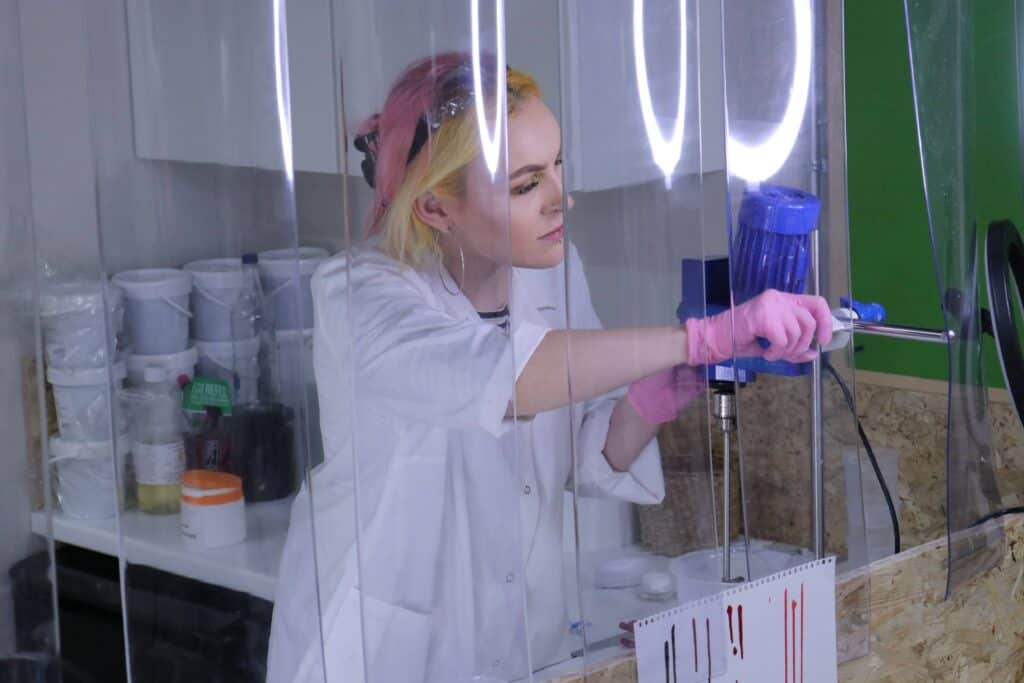 After three years of R&D, and with the input of 2000 beta testers around the globe, Semple – on what he called 'the brightest day' – announced that White 2.0, the world's brightest, whitest paint for artists, is finally available for purchase. Reflecting 99.98% of light, further testing has also revealed that White 2.0 is 50% brighter than the bestselling white paint for artists out there.
For decades, wealthy, space-grade laboratories have been looking into the structure of the incredible Cyphochilus beetle ("Ghost Beetle") wings – currently the whitest natural material on the planet – as well as polar bear fur and other top-secret compounds in scientific explorations in seek of the holy grail: the whitest white. Right now, people are facing prison sentences for stealing processes from colour factories and artists are flaunting exclusive rights to the most potent hues. The combined R&D expenditure of some of these companies into colour technology is more than several smaller countries; 3M has over 8000 scientists and researchers split over 37 labs around the globe and 1.37 billion invested in over 3000 new patents. Dupont has an annual spend of $300million in R&D alone.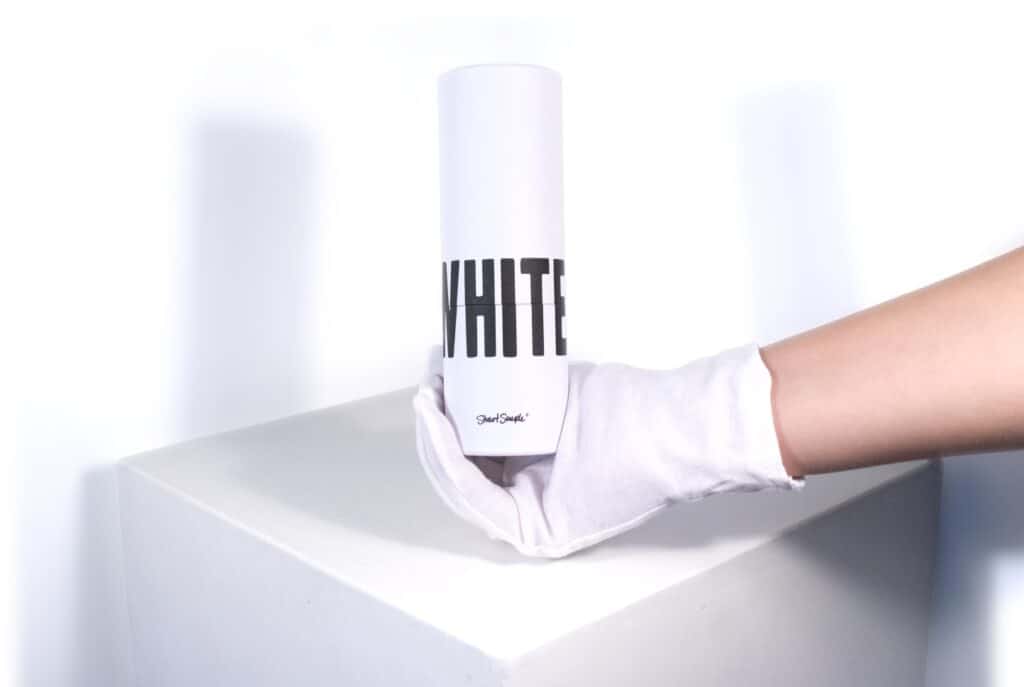 Purdue University is leading the race, recently revealing a white so white that it could have earned a Guinness World Records title, appearing in the 2022 edition. However, with the goal to curb global warming and air conditioning bills (though an admirable endeavour), Purdue's white has been created for industrial applications, for use on roofs and houses, rather than being a safe and super affordable material for individuals – specifically artists – to use. It requires specialist equipment. So, great news if you are a roof. Not so great if you are an artist.
Meanwhile, dorky cult artist Stuart Semple, who previously brought the world the Pinkest Pink, and then the Black 3.0 (through the second most funded art Kickstarter of all time, raising almost half a million pounds), has entered the arena after whipping up a super white with his crack team over lockdown, alongside 2000 isolated artists who turned their own homes into testing facilities to take three strains of a Beta version for a spin. Through this community-driven process, Stuart was able to really figure out what artists actually needed and wanted from the paint – with some fascinating insights and outcomes. Firstly, one of the most powerful qualities of White 2.0 is its incredible opacity, removing the need for layers and layers of paint upon darker surfaces. Secondly, through years of failing, falling, testing and trialling, Semple's team have ultimately come up with a new type of paint altogether – one with instant recoat technology.
Stuart says:
"I'm so excited to finally share White 2.0 with everyone. It really is the brightest white paint I've ever seen, and I couldn't believe it when the lab results came back to say it was 50% brighter than any other…I'm super excited to see what other artists make with it!"
White 2.0 is available via CultureHustle.com for just £19.99/$29.99 to anyone, anywhere in the world.
About the artist
Stuart Semple is one of the UK's leading post-YBA artists, known for his 'Happy Cloud' performance from Tate Modern, where he flooded the London skyline with artificial, eco clouds in the shape of smiley's during the 2009 recession. Following this, the performance has been repeated in Moscow, Manchester, Milan, Australia, Denver & Dublin. Semple has held 15 critically acclaimed solo exhibitions internationally in Hong Kong, New York, Los Angeles and Milan. He has featured in over 50 group exhibitions alongside artists such as Peter Doig, Basquiat, Warhol, Richard Prince, Ai Wei Wei and The Chapman Brothers. He has been featured across the media in The Times, Modern Painters, Italian Vogue, iD, Financial Times and many others. He has presented for the BBC and spoken at Oxford University, ICA, Denver Art Museum, Southbank Centre & Irish Museum of Modern Art. Most recently, Semple has been embroiled in what has become known as the 'Art Wars', which started when artist Anish Kapoor secured the exclusive rights to use Vantablack, the blackest substance on earth, meaning that no artists would be able to use the pigment. This sparked Semple's imagination and compelled him to create an elaborate piece of internet performance art, tackling the themes of accessibility, equality and elitism head-on – starting with the creation of the Pinkest Pink', available to all but Kapoor.

In 2018, Semple's 'Happy City' project took over the city of Denver, incorporating a series of large-scale public artworks, installations, immersive experiences and his participatory exhibition 'Happiness HQ'. He is currently working on an iteration of the project with the Hong Kong Art Centre for November 2020. In 2019, Semple's major solo show, "DANCING ON MY OWN: Selected Works 1999 – 2019" took place at Bermondsey Project Space in London. Semple has been honoured as a UN Happiness Hero, a distinction given to mark the first UN International Day of Happiness on20th March 2013. Stuart is also an ambassador for Mind, the mental health charity. stuartsemple.com

In 2021, Semple also launched GIANT, a brand-new artist-run space in Bournemouth. Dedicated to presenting challenging works by seminal international contemporary artists, GIANT will play host to some of the world's most respected contemporary artists, bringing many to Bournemouth for the first time. giant.space

Categories
Tags