Tezos will present a unique interactive NFT exhibition at Art Basel Miami Beach Titled Humans + Machines: NFTs and the Ever-Evolving World of Art (December 2nd–4th, 2021), the experience will explore the new frontier of art, technology, and culture – and invites audiences to even create and mint their own NFTs on-site.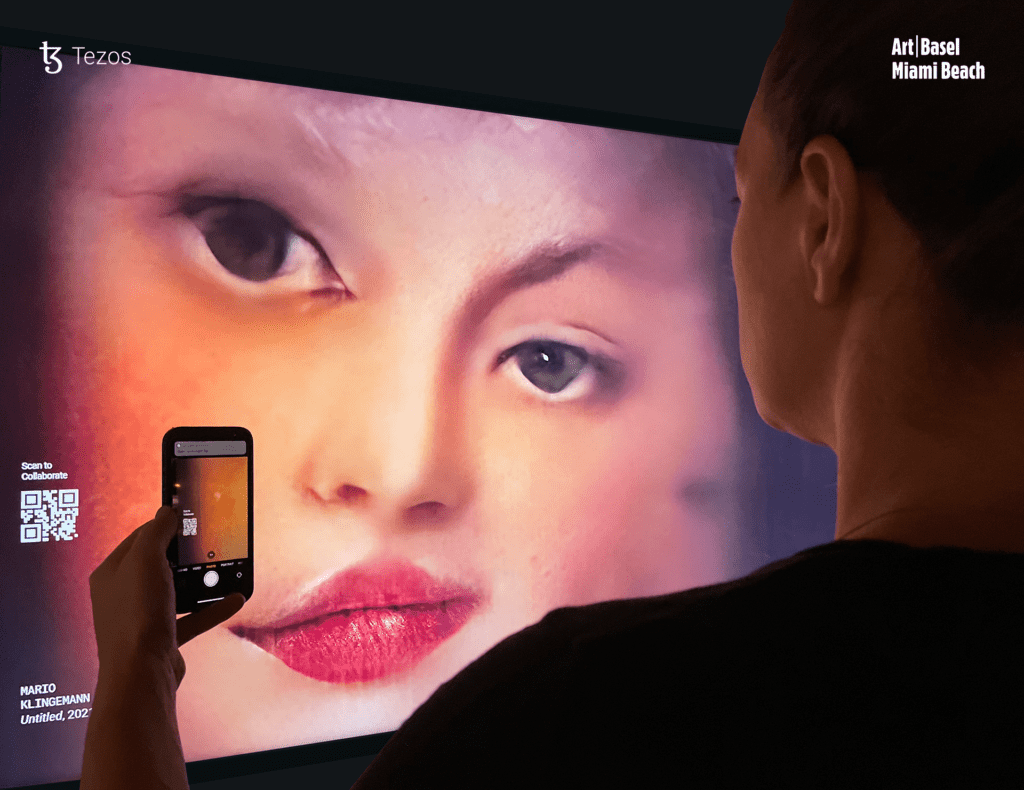 The space will feature a collection of artworks from some of the world's leading generative and NFT artists, including Helena Sarin, Matt DesLauriers, Sutu (Stuart Campbell), and Iskra Velitchkova, among others. It will culminate in a unique experience by German artist Mario Klingemann, inviting attendees to engage and collaboratively generate a one-of-a-kind NFT takeaway that will be minted on the Tezos blockchain. The creation of the NFT will happen by physically interacting with the space, resulting in an abstract self-portrait work of art generated from a code designed by Klingemann. 
The exhibition aims to raise awareness of the new dynamic that both NFTs and the ever-evolving world of generative art bring to the art world. The idea of collaboration between human and machine further emphasizes the role of creativity and what it means to be an active participant in the creation of art. 
Klingemann, also known as Quasimondo, is considered one of the pioneers of AI art, neural networks, and machine learning. An artist who uses algorithms and artificial intelligence to create and investigate systems, he is particularly interested in human perception of art and creativity, researching methods in which machines can augment or emulate these processes. His artworks have been shown at The Metropolitan Museum of Art, The Photographers' Gallery, KM Karlsruhe, Centre Pompidou and more. Most notably, his installation Memories of Passersby I made history in March 2019 as the first autonomous AI machine to be successfully auctioned at Sotheby's.
"It's an honor to be part of the Tezos NFT experience at Art Basel in Miami Beach. This interactive exhibition examines the interplay of technology and human creativity, and where the lines bleed between human and machine as part of the generative art process. While the body of work may be created by the machine, a self-portrait is a deeply human thing, so I hope this probes questions around human nature and perception, and all that expresses itself with automated systems."

said Klingemann.
The Tezos NFT experience will be on view from December 2nd–4th, 2021, at the Miami Beach Convention Center. artbasel.com/miami-beach 
Categories
Tags