One of the worlds most well known and influential image-makers Rankin is turning his lens on food waste as COP26 begins in Glasgow. Alluring but alarming, the newly revealed images from Rankin create incredible silhouettes of plastic bottles from everyday food destined for landfill.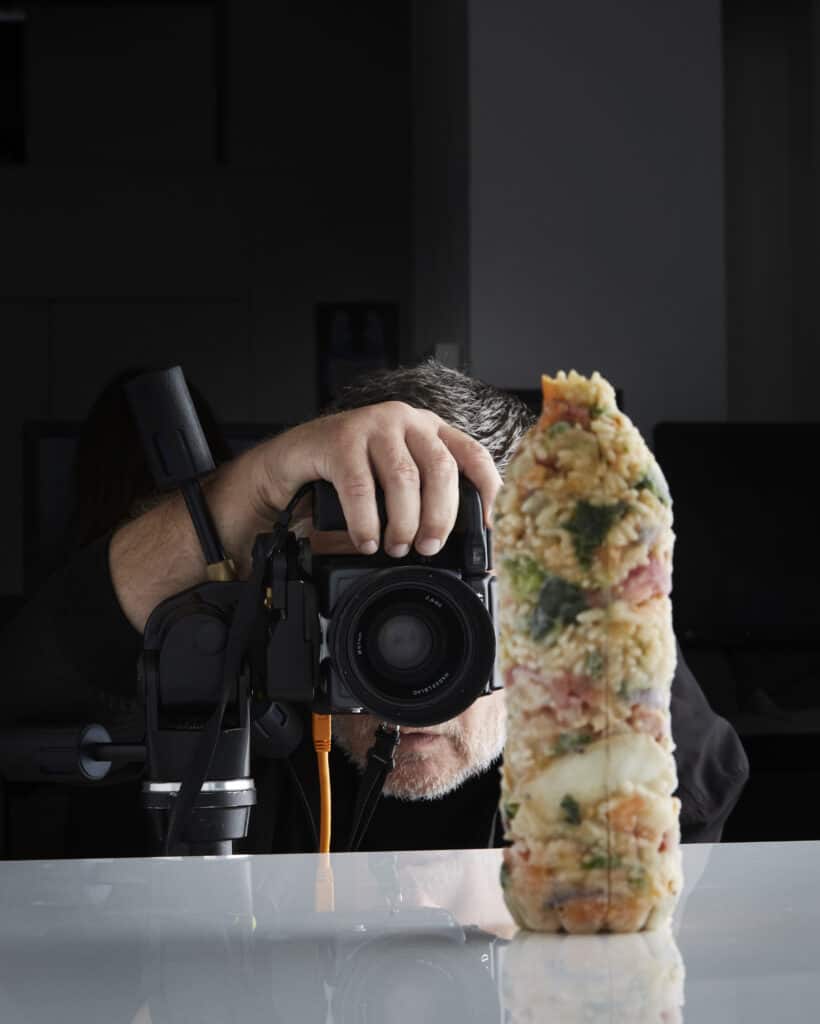 Taking him and his team over two weeks to create, the unusual images feature a variety of ingredients including pancakes, pizza crust, strawberries and loaves of bread, and were shot to protest the hidden and hugely dangerous impact food waste has on climate change.
With just one kilogram of food waste sent to landfill producing the same volume of deadly carbon emissions as landfilling 25,000 500ml plastic bottles, Rankin is now calling on Brits to snap into action and filter their food waste as they would single-use plastics.
On unveiling the shots, Rankin said: 
"Like many people, I had no idea that food waste is a bigger contributor to climate change than plastic. It's quite literally feeding an epidemic that's killing our planet. It's time we viewed food waste through the same, if not a more dangerous lens, than single-use plastics.  Shooting the bottles out of food waste is my way of bringing this misconception into focus, especially when the solution is simple – just reduce the amount of food you throw away."
Shot in collaboration with Zero Waste Scotland, the images are now set to appear across Glasgow as part of an open-air photography trail that will coincide with COP26 landing in the city.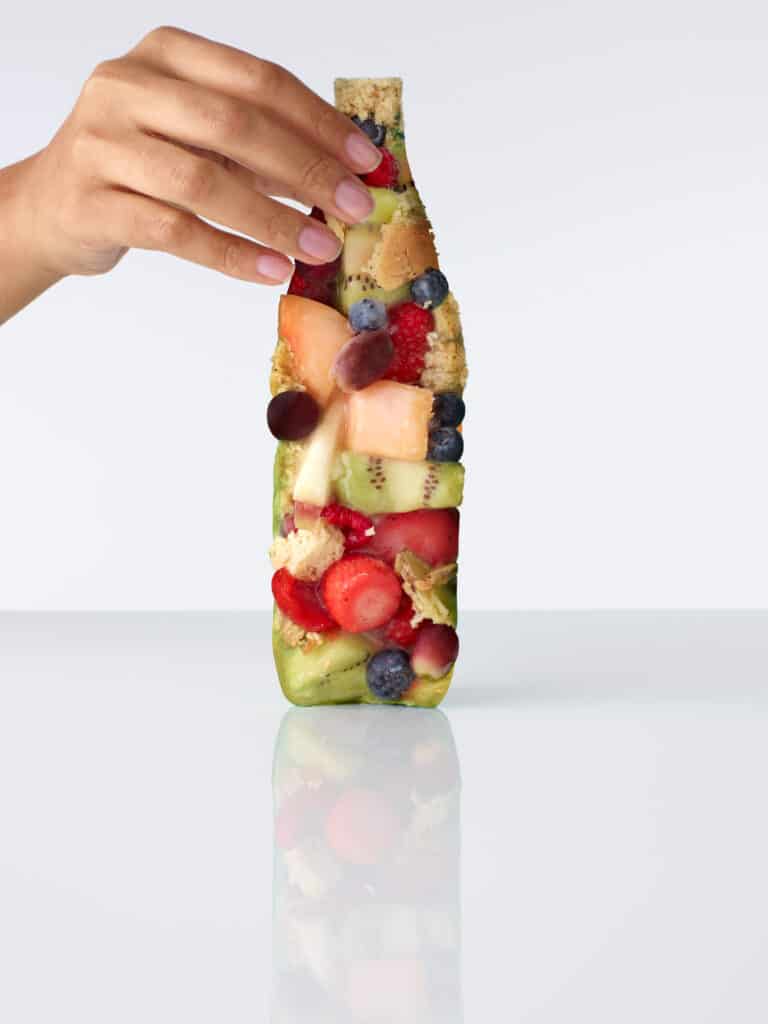 Iain Gulland, Chief Executive at Zero Waste Scotland, said:
"The sea change in attitudes to plastic over the last few years has been one of the most dramatic shifts in public consciousness around the environment we've ever seen. The same shift now needs to happen for food waste. 
Our research shows that most Scots think they are doing what they can for climate change, but the majority are unaware of the massive impact of food waste. We know people want to do their bit for the environment so our message is this – the easiest way you can fight climate change is by reducing the amount of food you waste. It's as simple as that."

About Zero Waste Scotland
Zero Waste Scotland exists to create a society where resources are valued and nothing is wasted. Our goal is to help Scotland realise the economic, environmental and social benefits of making best use of the world's limited natural resources. We are funded to support delivery of the Scottish Government's circular economy strategy and the EU Action Plan for the Circular Economy.
Love Food Hate Waste is the consumer-facing campaign delivered by Zero Waste Scotland to raise awareness of the need to reduce food waste and help Scots take action. More information on Love Food Hate Waste Scotland can be found at scotland.lovefoodhatewaste.com
Categories
Tags