Global talent agency Huxley has announced their partnership with California-based organization Prison Arts Collective (PAC), headquartered at San Diego State University. Throughout 2021, Huxley has worked with PAC to design a guest artist program, made up of 15 individual lessons over 15 weeks. This fall, PAC will teach the new program in one prison, and eventually, bring it to the 12 men's and women's California State Prisons where PAC holds programming.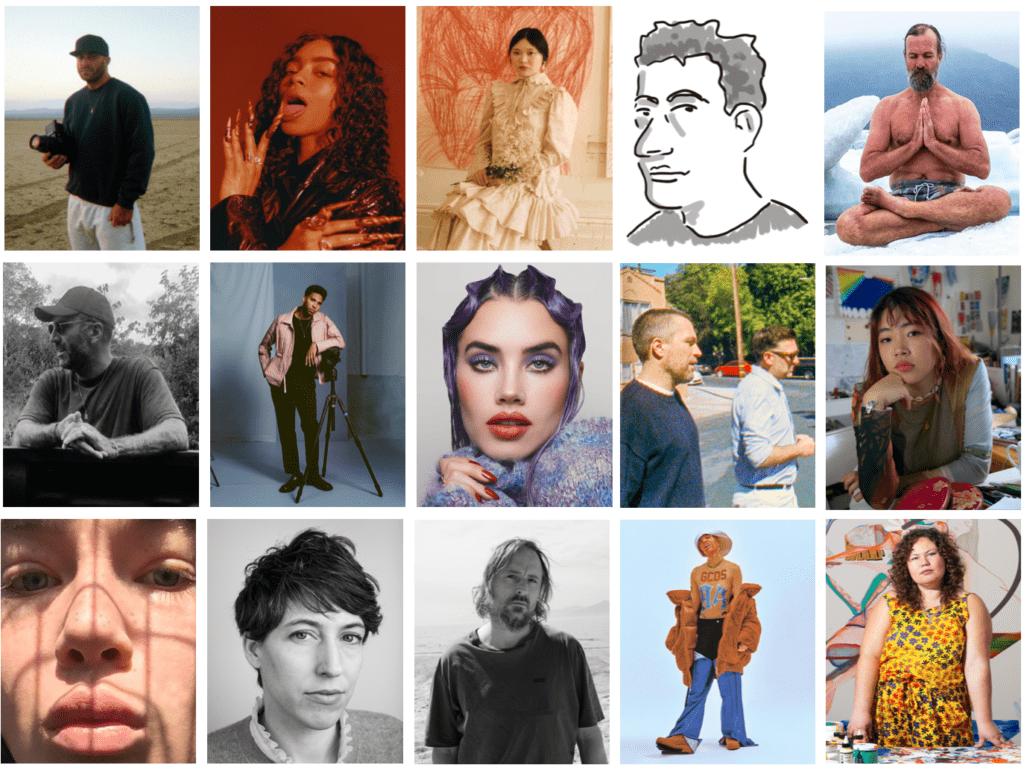 By providing multidisciplinary arts programming in correctional institutions, PAC supports the development of self-expression, reflection, communication, and empathy through collaboration and mutual learning. Nurturing creative outlets in facilities is a cause Huxley feels passionately about, and the company is an advocate for its restorative effects, as well as making incarcerated individuals feel empowered and considered
Huxley has utilized their global network to enlist some of the world's most exciting individuals in the fields of fine and visual arts, music, and wellness to channel their experience into a meaningful cause. Each week of the Huxley x PAC program features a tailored arts lesson designed by a renowned creative. Guest artists include photographer Tyler Mitchell, creator of the Wim Hof Method Wim Hof, American artist Sterling Ruby, British fine artist Issy Wood, cartoonist David Ostow, designers Willo Perron and Brian Roettinger, and more as contributors. Guest artist lessons focus on a range of topics, including logo design and typography, scriptwriting and creative storytelling, cartooning and illustration, collage making, creative mindfulness, and more.

The Huxley x PAC fall program is designed to be practiced both remotely and collectively with a PAC teacher in-person to guide the participants. The partnership aims to reach as many incarcerated individuals as possible throughout a range of facilities, and provide a platform for individual expression and fuelling creativity.

Prison Arts Collective is a university-based, non-profit program offering a multidisciplinary arts curriculum in 12 California State prisons, with nearly 450 incarcerated participants each semester. In addition to the headquarters at San Diego State University, PAC has partnerships with CSU Fullerton, CSU San Bernardino, and Humboldt State University. PAC works to expand access to the transformative power of the arts in correctional institutions and the justice-impacted community.
Huxley is a globally connected partner to talent, brands and organizations, renowned for a high standard of execution that is thoughtful, innovative and impactful. Huxley represents some of the most compelling individuals and entities in the world, including Maisie Williams, Megan Thee Stallion and Bjork.
Full list of Huxley x PAC guest artist contributors:
Christina Quarles, artist
Daniel Regan, photographer
David Ostow, cartoonist
Faye Wei Wei, artist
Isamaya Ffrench, makeup and visual artist
Issy Wood, artist
Joey Yu, illustrator and artist
Kai Isaiah Jamal, poet, activist and artist
Kelsey Lu, musician and artist
Mercedes Azpilicueta, artist
Sterling Ruby, artist
Tyler Mitchell, photographer
Vincent Haycock, photographer and filmmaker
Willo Perron and Brian Roettinger, partners and designers at P–R Studio
Wim Hof, extreme athlete and inventor of the Wim Hof method


Categories
Tags