Alex Vardaxoglou is to present a solo exhibition of new work by British artist Tim Stoner (b. 1970), at their space in Holland Park, London. The exhibition features a group of never-before-seen sculptures by Stoner, which he began in his Ronda studio two years ago.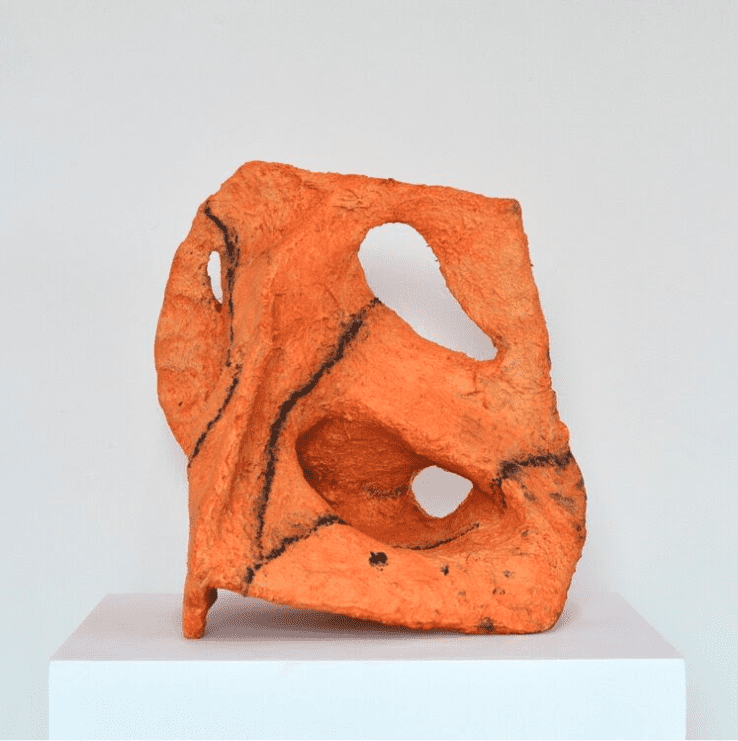 Echoing the language of the Andalusian landscape where Ronda sits, the sculptures mirror the folds and curves which shape its ridges. Buckled by millennia of tectonic movement, this landscape has for some time been central to Stoner's painting and finds another dimension in his sculpture. After leaving his studio in Spain in the summer of 2021, post-Brexit, Stoner returned to London with his sculptures where they were completed. Limited to memory for reference, and no longer able to consult the area directly, the works represent a new phase in Stoner's reflections on Ronda.

A group of new paintings by Stoner, worked on concurrently with the sculpture, will also be shown. Characteristic of the work for which he is best known, these paintings grapple back and forth with the landscape through aggressive layering and erasure, revealing dissected forms and suggestions of light beaming on broken landscapes. Often worked on for a number of years, Stoner's masterful paintings are not just comprehensive diaries of nature's dynamism, but records of our imprint on the landscape.
Tim Stoner: Uprooted 29th September – 26th November 2021 Alex Vardaxoglou vardaxoglou.com
The exhibition is supported by Stuart Shave/Modern Art and will be accompanied by a publication released in October, featuring a text written by Greville Worthington.

About the Artist
Tim Stoner was born in 1970 and grew up in London's East End. He lives and works in London. Stoner studied at Norwich School of Art and Design (1989-1992), the Royal College of Art, London (1992-1994), the Rijksakademie, Amsterdam (1997-1998), and attended the British School at Rome (2001). Tim Stoner was the winner of the 2001 ICA Futures prize, and is represented by Stuart Shave/Modern Art, London.
Categories
Tags