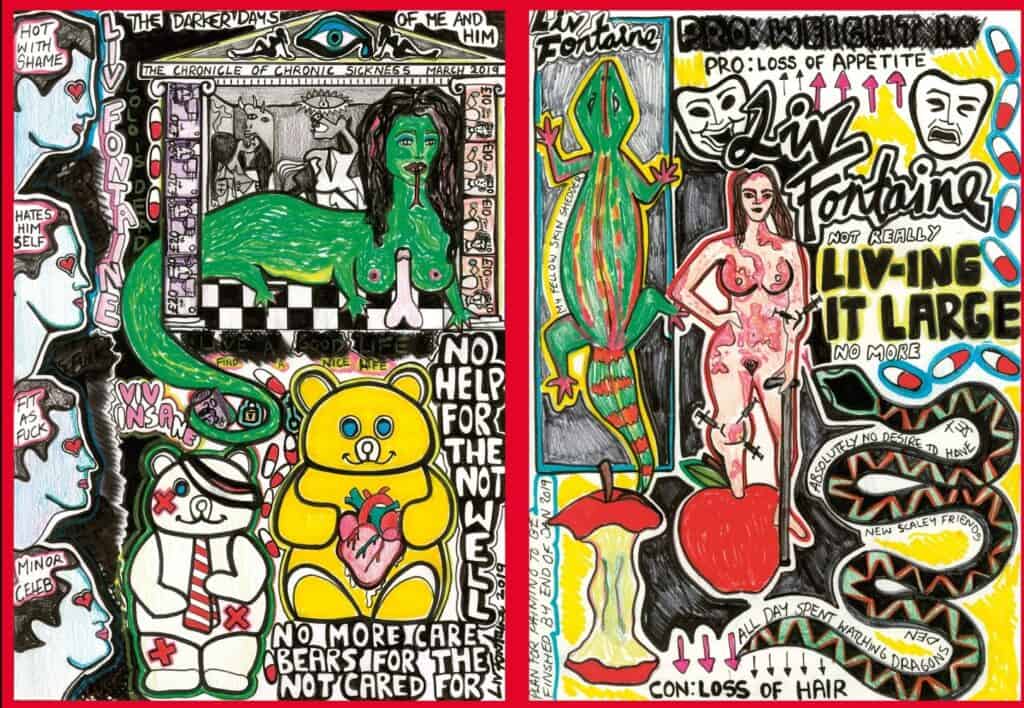 Performance art had an increasingly high pre-pandemic profile, but the curtailment of live events affected that – and even in 'normal times', should they return, it's not always easy to catch and is difficult to revisit – recordings aren't quite the same thing, and re-performance brings various complications. Yet the aura of the artist often feeds productively into non-performative work – take the examples of Beuys, Warhol and Kusama – suggesting that parallel strategies may be available.
I'm a fan of Liv Fontaine's in-your-face performances – she's been in two of my shows – so it's great that she's found a way over the past couple of years to channel the confrontational obsessions of her stage presence into frantically busy performances of image and text, countering the restrictions of both illness and lockdown. Now 50 of those drawings are available as a book (buy from Zurich's cpress – three double-page spreads shown here).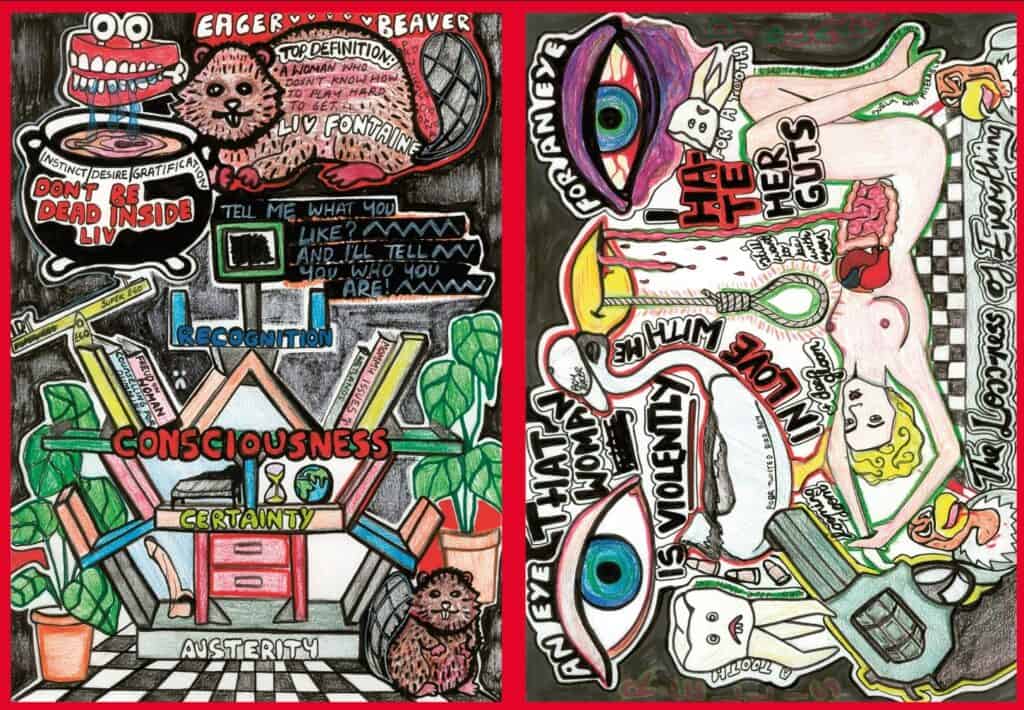 Described as 'part diary, part fantasy, and part information', 'Gloomy Masturbation'   centres unflinchingly on the chronic sickness – psoriatic arthritis – which lies behind depicting herself as a lizard. It fixates on her 'many failed romantic relationships, exploring therapeutic theories of the mind and the precarious political situations of our time'. The triumph is that Fontaine has arrived at a distinctive language that visibly stems from her performative drive.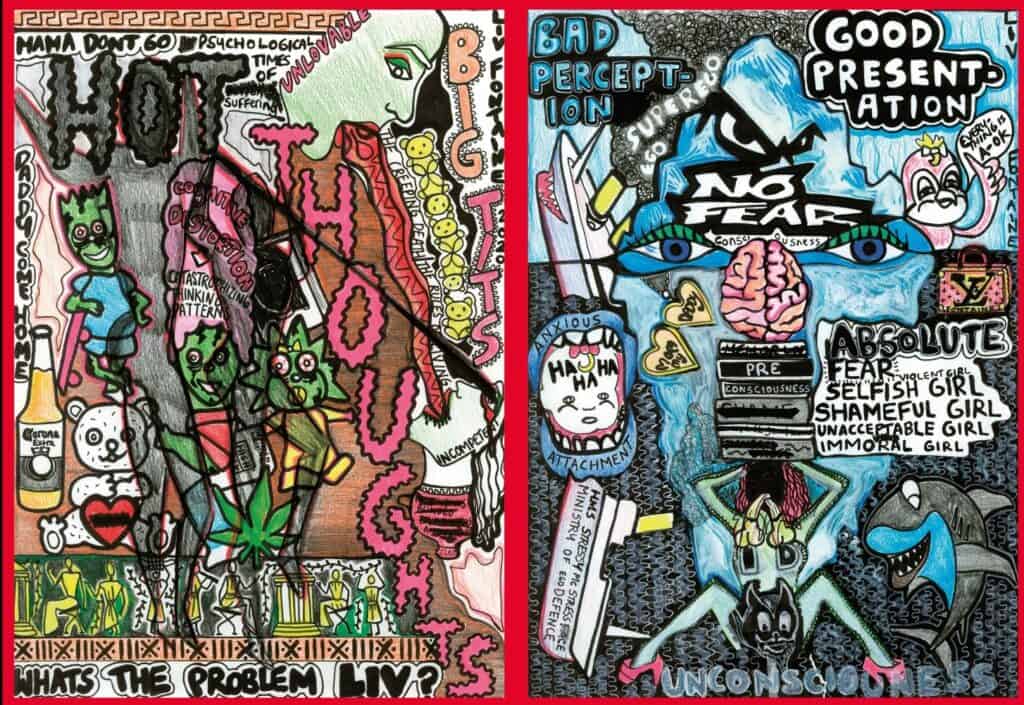 Art writer and curator Paul Carey-Kent sees a lot of shows: we asked him to jot down whatever came into his head
Categories
Tags