For many, bingo is a game that is played in kindergarten or retirement homes, and not in serious casino establishments. And while bingo is not as competitive as other gambling games, it is surely the one that is the most social and user-friendly. It is mostly played by women who appreciate its light-hearted nature, a social component, and easy-to-follow rules as they allow them to communicate with each other while playing. That way, a bingo night becomes a real night out, even when played online!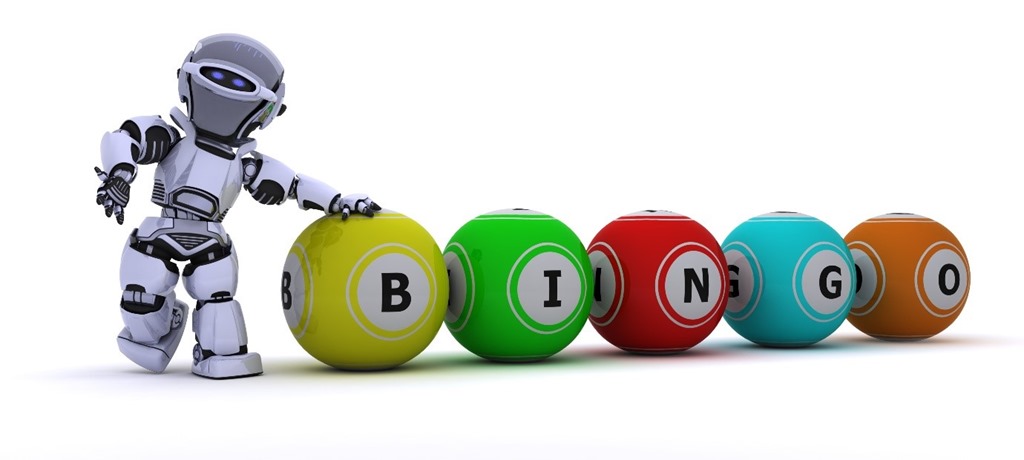 Bingo is a game that dates back to 16th century Italy. Thanks to merchants and aristocracy it quickly spread across the Old continent, especially France. From there, it migrated all across Europe. Even though centuries old, Bingo cards were patented in 1942, so many consider that to be the birth year of bingo as we know it today.
This popular game has many variations, but all of them are highly entertaining and fun. We could almost say how bingo is the goofy young brother of serious casino table games. Players can be quite ambitious at times, but in most cases, it all just comes down to having a good time.
Basic Bingo Rules
Nowadays, bingo can be played in many casino venues, online casinos, and even special communities. Bingo nights are often organized for a good cause or simply to engage the community in a common activity. Wherever you play, and whatever variation you encounter, there are some basic rules that remain the same.
The game of bingo is led by the host – the person in charge of drawing and announcing numbers. Every ball is marked with a number, and the host usually uses a microphone so everyone can hear the number. In online casinos, this process is automated (but the RNG is always applied).
Before you join the game, make sure to buy a card or strip of cards. You can play multiple cards at the same time, just make sure you can keep track. Every card has a chart and every player should use a special pen to mark the announced number. Online players simply have to click the number. The winning ticket is the one where announced numbers made a specific pattern. Once you get the pattern, shout "BINGO!" to let everyone know. If you play online, just click the BINGO button.
Some variations of online casino bingo will allow more than a single winner. Once you shout the magic word, your card will be checked by the operator, host, or assistant and compared to the balls drawn. If everything is ok – congrats, you have just won!
Most Popular Types of Bingo
If you ever visit an online or land-based casino, make sure to keep in mind how there might be endless variations of this popular game. In most cases, it all comes down to branding, as bingo has quite established rules. Still, you might prefer one layout or color scheme over the other, so software providers made sure to offer a great variety of different graphic solutions.
The most popular bingo games are 75 ball, 80 ball, 90 ball, and social bingo.
75 Ball Bingo
This bingo variation is also known as American bingo, as it originates from the USA. American bingo is played on a 5×5 grid, printed on a card that has BINGO written on top of it. The center field is marked with a special shape. Sometimes it's a star, sometimes a heart, and sometimes it says "FREE". The host has 75 balls in a bowl and draws them one by one. There are two winning combinations:
X – two lines crossed
Blackout – all numbers scored
80 Ball Bingo
80 ball bingo is played on a slip with 16 numbers printed on it. The numbers are organized in the 4×4 grid. It is considered to be the most dynamic and most volatile bingo of all. There are 5 winning patterns:
Vertical
Horizontal
Diagonal
4 corners
Full house
90 Ball Bingo
This type of bingo is most popular in the United Kingdom. Every player has a strip ticket that contains 6 cards. Every card has a 3×9 grid. It is played with 90 balls, drawn by the host. The winning combos are:
One line
Two lines
Full house
In this type of bingo, there can be three winners in each round. The round ends only after all winners have been announced.
Social Bingo
Social bingo is a relatively new type of bingo. It is available only in online casinos, with the main goal of providing bingo enthusiasts a somewhat more "real" experience. Social bingo features a special chat where players can easily talk to each other, make comments, and celebrate. Social bingo helped create small communities of bingo fans that agree to play together even if they live thousands of kilometers apart.
Categories
Tags