Tabish Khan the @LondonArtCritic picks his top exhibitions to see right now. Each one comes with a concise review to help you decide whether it's for you. Those looking for more exhibitions should check out his last week's top picks, where three out of five are still open to visit.
Peter Blake: Time Traveller @ Waddington Custot
This impressive collection of collages cover Blake's entire career from his earliest work to one recently completed. The highlight is a collection that pays tribute to source of inspiration for Blake, Joseph Cornell. Cornell was obsessed with Europe but never travelled to it so Blake has created Cornell's tour of Europe through collages. Until 9 September.
Claudio Parmiggiani @ Simon Lee Gallery
Ethereal shelves of books are made from soot, it's so delicate I'm scared to breathe near it – it's like we're looking at the ghost of a bookshelf. Nearby a gigantic bell is suspended from the ceiling but it's been silenced and its resounding sound will not be heard within the gallery. It's this absence of sound and knowledge that makes this spectral exhibition haunting. Until 25 September.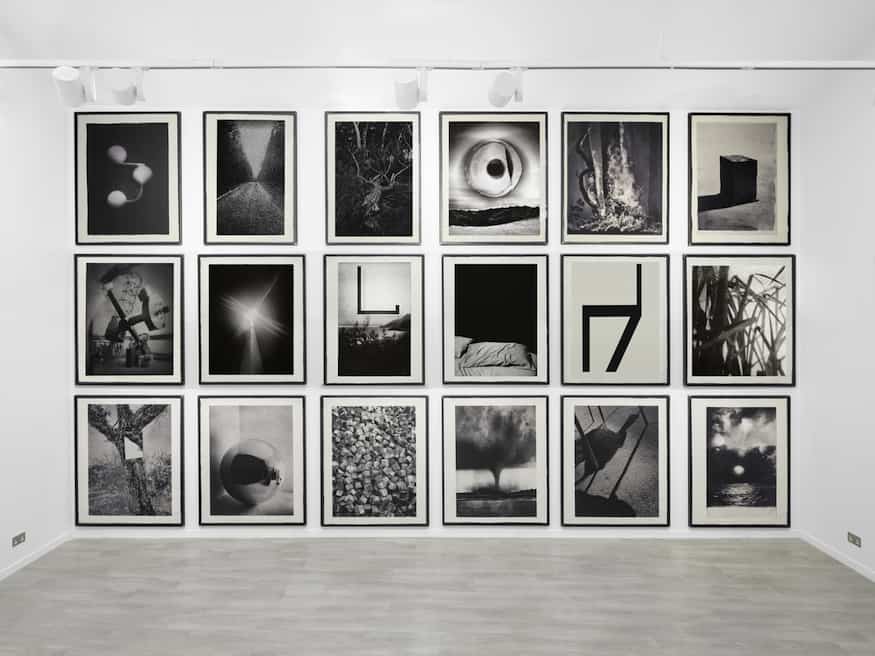 Marco Tirelli @ Cardi Gallery
Drawing inspiration from architecture, geometry and the illusory effect that often appears at the intersection of light and dark this collection of over 150 drawings, photographs, paintings and small sculptures is a wonderful collection of works that fits perfectly in this architecturally impressive Mayfair space. The website also has an excellent walk-through for those who can't make it in person. Until 4 September.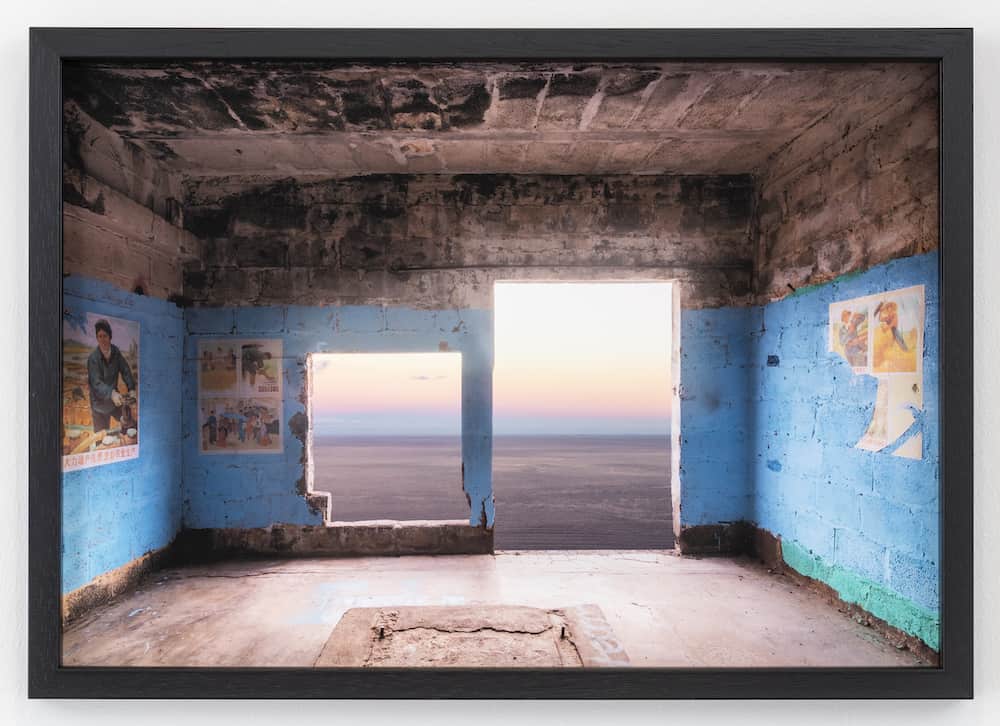 Giovanni Ozzola: Contando Estrellas @ Gazelli Art House
Light filters through blinds and a stunning sunset can be seen from inside a beachside bunker. These small scale photographs all look at the effect of light and how we see it, each like a small window on to other worlds that delight in the beautiful everyday. Until 28 August.
Yinka Shonibare: African Spirits of Modernism @ Stephen Friedman Gallery
By placing African masks on to sculptures of other mythological beings we may be more familiar with through Western art, such as the sphinx and centaur, Yinka Shonibare's works ask us to consider how the two schools of art have influenced each other. The sculptures are also in his trademark colourful Dutch wax design so there's no mistaking it's his work. Until 31 July.
Sheila Hicks: Music to my Eyes @ Alison Jacques Gallery
These colourful balls of thread and textiles are exactly the music to my eyes that the exhibition title sets out to be. The colours are designed to be a visual concert and it's clear the works in the gallery vibe off each other with their searingly bright colours in this joyous exhibition. Until 31 July.
All images copyright gallery and artist.
Categories
Tags