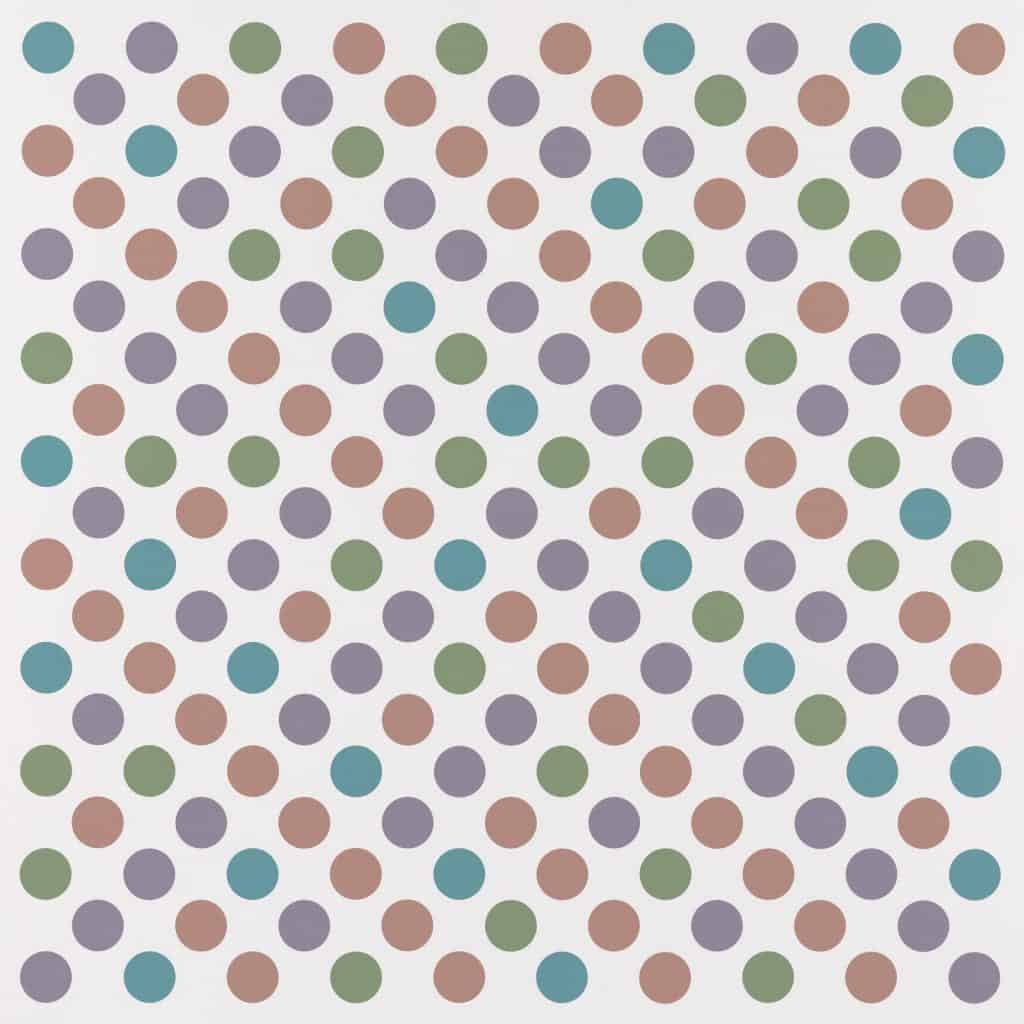 Bridget Riley: 'Measure for Measure 45', 2020
Repetition provokes us into considering what's changed – or what hasn't – and why that might be. Here are three examples from current London shows:
Adriana Varejão: 'Polvo Portraits I (Seascape Series)', 2014, at Lehmann Maupin
This tryptic is part of Varejão's exploration of the social and historical function of race in Brazil: self-portraits with varied skin tones inspired by the idiosyncratic results of the 1976 Brazilian racial census that asked citizens to describe their skin colour. @ selected 33 of the 136 tones to paint, and these are three of the most poetic-sounding self-identifications Sapecada (Flirting with Freckles), Burro quando Foge (Faded Fawn), and Queimada de Sol (Sun Kissed) – the shades also appear in colour bars and wheels. The academic portrait format comes from casta painting, prevalent in colonial Mexico as a documentation of the varieties of interracial mixing in the New World in an attempt to systematically classify and frame racial diversity and hybridity – with 'pure races' preferred.

Bridget Riley: 'Measure for Measure' series at David Zwirner
In Riley's ongoing series coloured discs are arranged in a diagonal grid, their palette inspired by Seurat's pointillism, with the aim of making the colours oscillate depending on how their position on the grid places them against neighbouring hues; and you also get some popping up of white discs. The new 2020 series of these adds a fourth colour – turquoise – to the greyed off-green, off-violet and off-orange used, for example, in the National Gallery's staircase installation. Anyway, David Zwirner has four in this particular format and colour range – No.s 45, 46, 49 and 51 in the series. Two of them use – so far as I can see – the same colour combinations. So – spot the difference…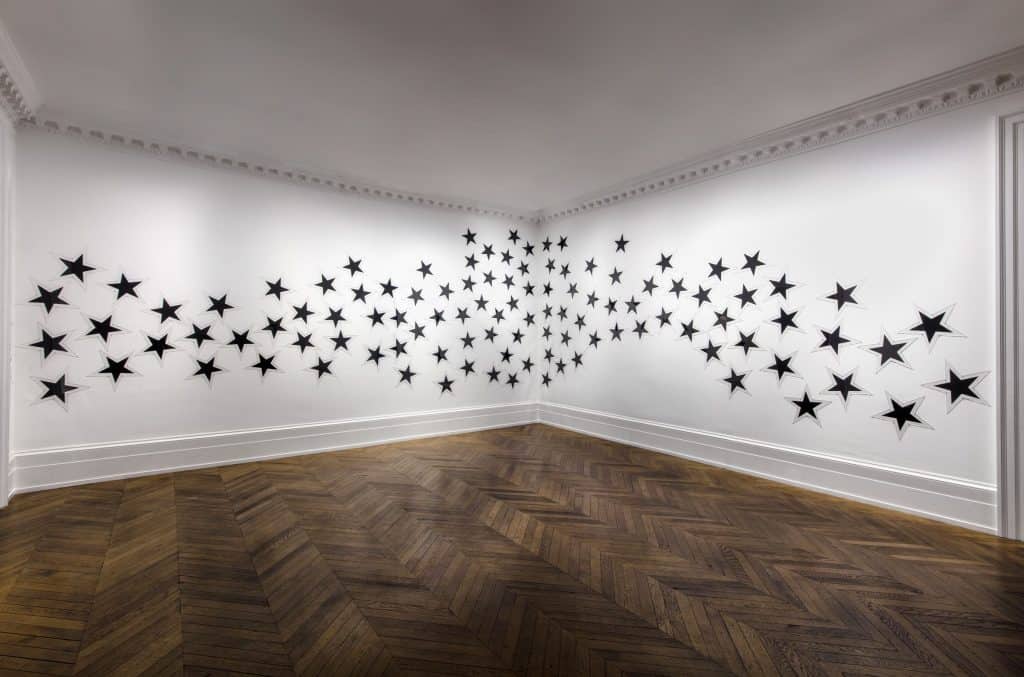 James Lee Byars: 'The Milky Way', 1993, at Michael Werner Gallery
James Lee Byars elegantly reduces de Vinci's Vitruvian Man to a five-pointed star, then takes the human into the cosmos through an installation of around 100 using black paper. Just one has gold paint: 'Eros', inscribed in gold and hidden beneath the artist's stylized writing, is the genesis of The Milky Way. For Byars, according to the gallery 'Eros is a universal force to be harnessed and lead towards purity, beauty, truth and perfection'.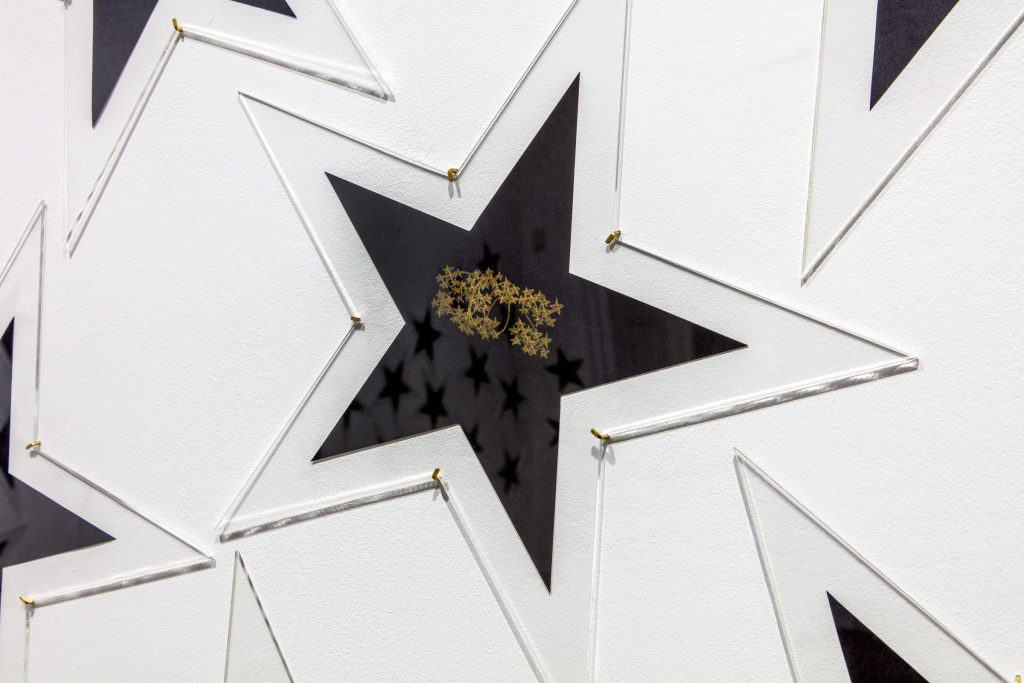 Art writer and curator Paul Carey-Kent sees a lot of shows: we asked him to jot down whatever came into his head
Categories
Tags