We managed to catch up with Ghanaian artist Lord Ohene Okyere-Bour ahead of his inclusion in the group show  10 on now at PM|AM in London, to chat about his art practice, his residency at Thud in Holland, his previous work in the movie industry and how this influenced his work and what a Glitter Art Performer is.
Can you tell us a bit about your art practice? 
My motive is to create a space for everyone to look back on their past to look forwards to their future. It is a memory, a mirror,  a movie set, where one can imagine who they can be and what is possible when we string our stories together. My index finger carves in these individuals and community lifestyle with a melt silver color (pastels) to puzzle up their strength and successful stories from their dark past. The beads, which well describe the beauty, Spirituality and blessings cooperatively tell their stories.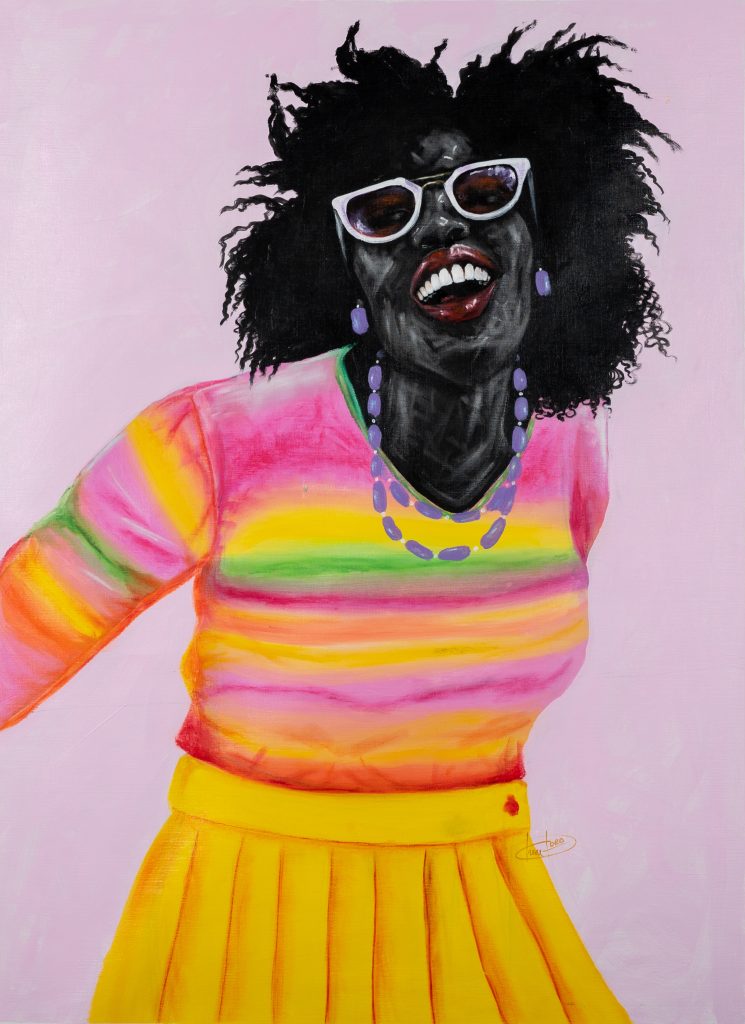 Can you tell us a bit about your exhibition at 1957?. 
My show with Gallery 1957 is/was fantastic. The Gallery 1957 team was very supportive, friendly and Amazing, making sure everything is well scheduled,  From the beginning of the residency to the opening and during the show. And also, being my first ever solo exhibition shown in my country of origin is like going back to start a new journey in my art carrier. it just feels great. 
Your work looks good on Instagram and very 'buyable' do you ever produce work that people would not want to consume? 
I produce works that talks about people's lives, community and individual stories which I think triggers the viewer, who feels the moment, the joy, the thought and the gaze of the subject in my works.  it's more of our life experiences and part of our journeys, everyone has a story to tell. so I don't really arm for the money but to bring joy and good memories to the viewers.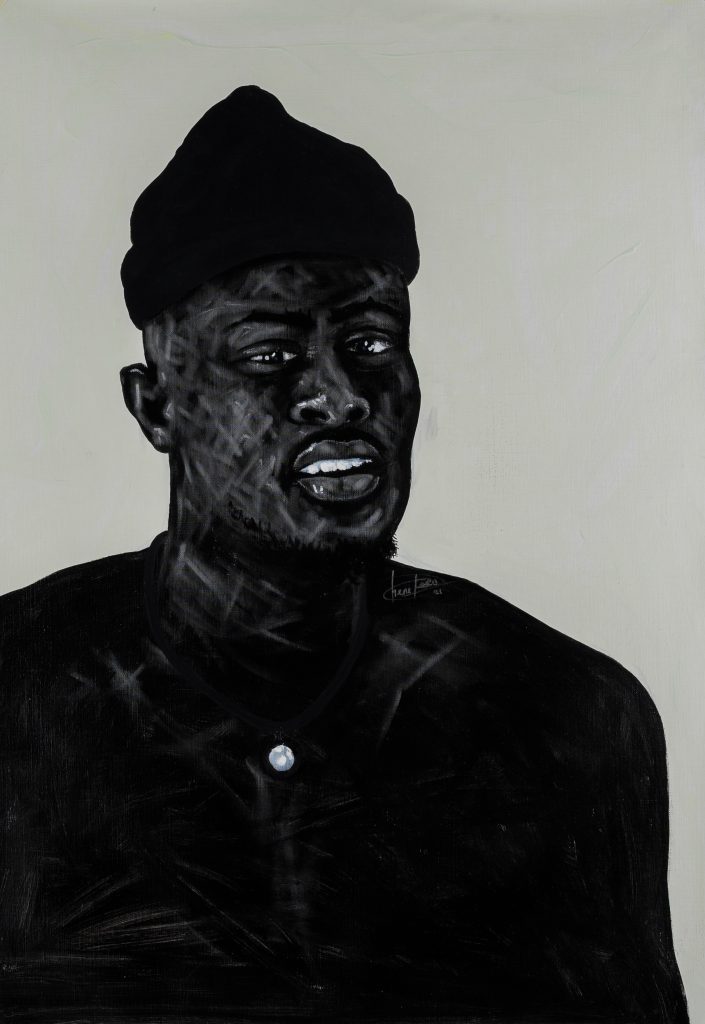 You have been doing an artist residency at Thud – how had that gone? Will you be exhibiting the work created while there? 
Thud studio is an Artspace open for Artist to work or do a Residency for a period of time. So it's actually a space I used to produce the works for the Exhibition at  Gallery 1957. But I might show few works in the studio space for family and friends who are in the Netherlands and its neighbors can view them in person. 
What have you been reading, watching, listening to during lockdown? 
I have been researching how the Art market operates in the Art world. How galleries and museums work with Artists. Also, I have been watch documentaries of Art legends, their practices and their perspectives.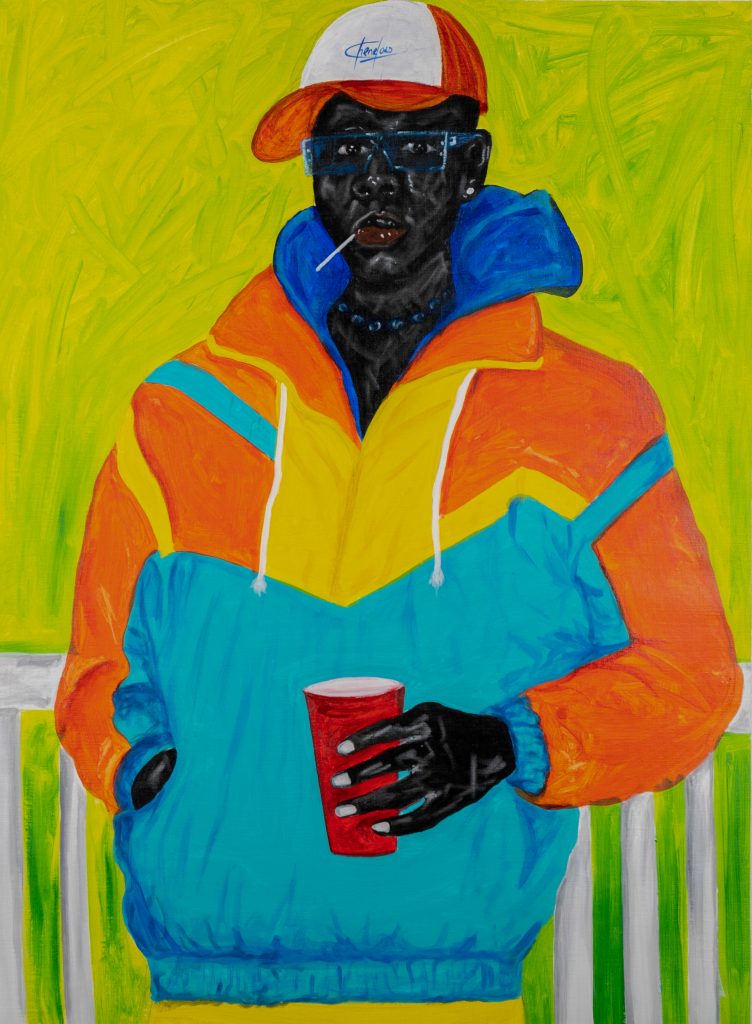 How has lockdown/ Covid affected your art practice? 
Lockdown has given me the time to reflect on myself and my art practice. during that time, I watched a lot of Art documentaries, Art Talks and Q&A session of some great Artist such as Chalse White, Kerry James Marshal, Kehinde Wiley, Amoako Boafo etc who I look up to. I looked deep into their practice, stories and their inspirations. which has affected my practice. 
What are your hopes and dreams for the future?
The feature is very brighter and also for all African Artist who are coming up. I  have come to realize that I can make a leaving with Art. And I have to give it the full attention and go the extra mile. Am focusing on creating new content and building up my stories relating to filmmaking experience and people's lives. 
Can you tell us about your use of beads & stoned in your work 
The beads used in my work is a transition of my old series of works "STONES  ON DUST". 
So in this new body of work, I then use beads as a centerpiece in my work which  symbolize spirituality, inheritance, migration, blessings and beauty. A very  powerful combination in telling the story of African Decent.  
What is a glitter art performer?
It's a speed painting with glue and glitter dust as mediums on black canvas where I paint portrait in less than 10mins at festivals, events show etc. a way I  introduced myself in the Art scene when I moved to the Netherlands to start  painting again as an Artist. 
You have worked as a prop builder & movie set designer – do you want to  pursue sculpture, video, and other mediums via your art practice? 
The Movie production experience has enflurane my work. It has help me to  create compositions where I look back on how actors are cast in films to create a  new dynamic scene to form new stories.  It has also enflurane my choose of mediums. Most especially the Sliver Oil  Pasters. Which best slowly brings the subject into both the past and the future.  Just as how there is a play back of memoirs in films in a gray scale of  imagination (future) or Memories (past).  Sliver; which depicts Strength, Riches, Prosperity, good future, Wealth, and also  relate to success. It prevails as one of the most prominent member of the color  wheel.
Young call follow Lord Ohene Okyere-Bour  @ohenelord he is currently in the group show '10' at PM|AM
and you can still catch his solo show at Gallery 1957.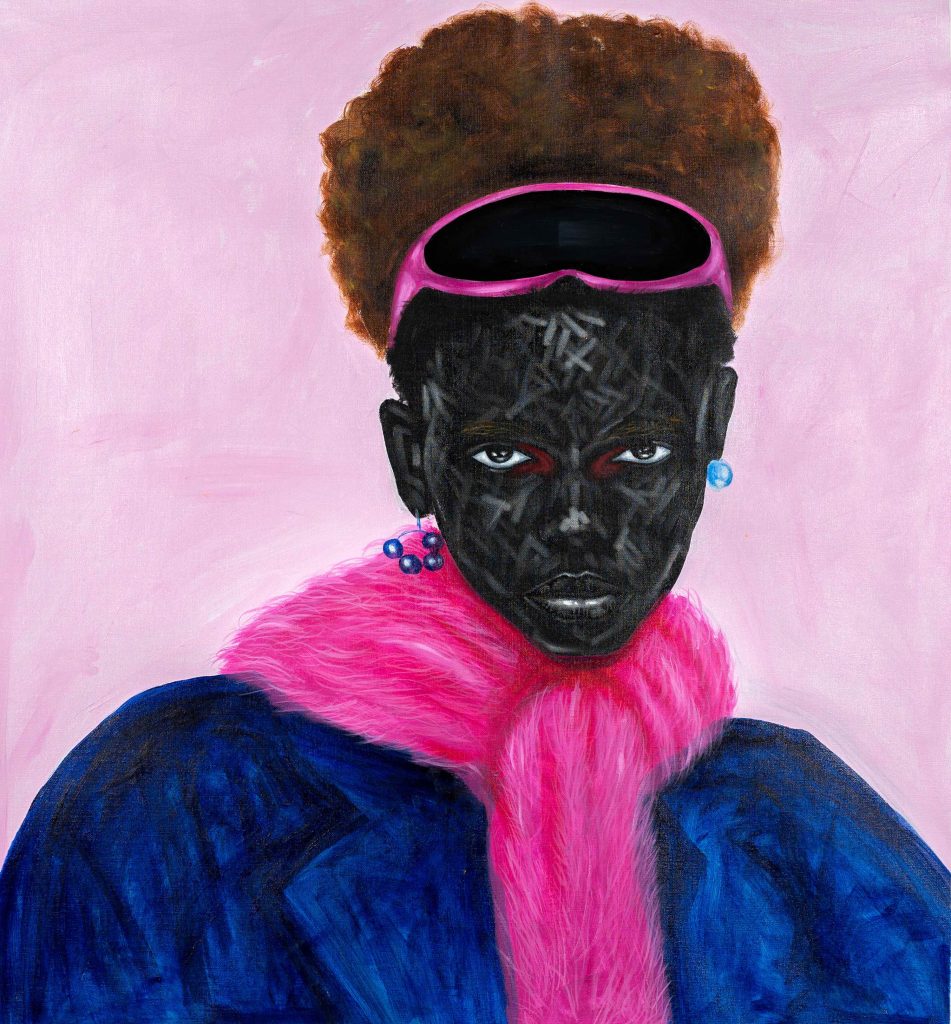 About the Artist
Lord Ohene Okyere-Bour  (1990, Accra, Ghana) is a Ghanaian portraiture, figurative, and life painter born in the Ashanti Region of Ghana, West Africa. He lived in Accra and later moved to Amsterdam to pursue his art career. Like many other Ghanaian artists, Ohene is a product of the Ghanatta College of Art and Design. He holds a Diploma in Fine Art. He is a self-taught art director which landed him a career in art directing and prop making in the Ghanaian movie industry for two years (2012-2014).  Ohene has worked tirelessly to master his craft. Combining figurative and portraiture skills and techniques, Ohene has developed his own unique style of bold stunning portraits making use of beads and stones which has made his work easily identifiable.
Categories
Tags