I wait years for a really good dandelion painting to come along, then – on the same day – see two artists triumph with the subject!
Shara Hughes: Soft and Strong, 2021 (above and top) from the Pilar Corrias installation at the Garden Museum
Entering the nave of The Garden Museum's former church in Lambeth, you come face-to-face with four eight foot high paintings of flowers: perhaps you can get spiritual guidance from plants at such a human and iconic scale? The dandelion, says Hughes, is the closest to self-portrait. It is 'sharp and daggered, warning us to stay away, but there are soft elements too – and it was painted at a time when parts of me were getting broken but I felt new growth was possible'.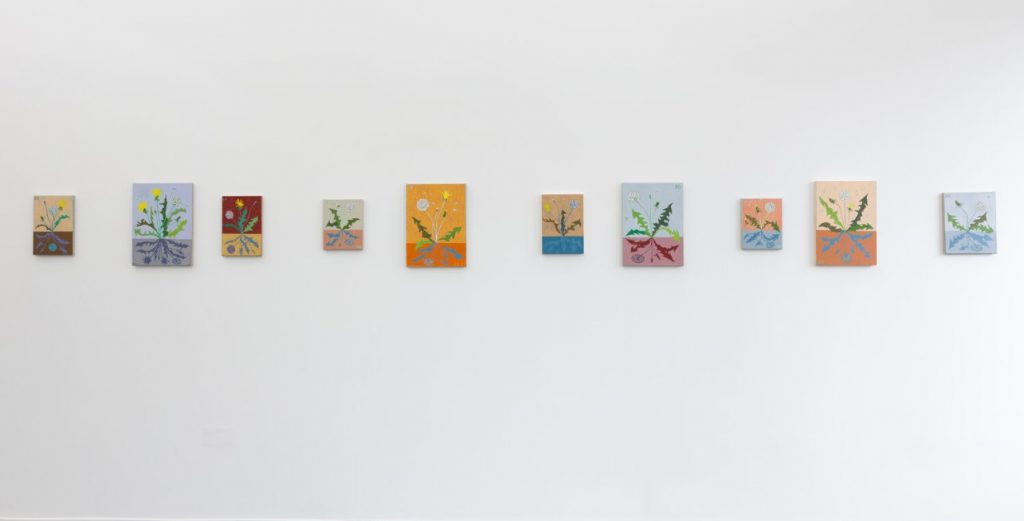 Dickon Drury: from the Dandelion Clock series, 2020-21 (above and below)
Drury's roughly plant-sized series of 'Dandelion Clocks' use an 'above-and-below' device – of which he is fond – to intoxicating effect. That generates extra colour options and ambiguates between roots, shadow and reflection. From his solo show at Glasgow's Kendall Koppe, which also includes examples if his wonderfully excessive still lives, and can be favourably experienced online through a five minute pan to the voice-over of a short story by Amelia Barratt.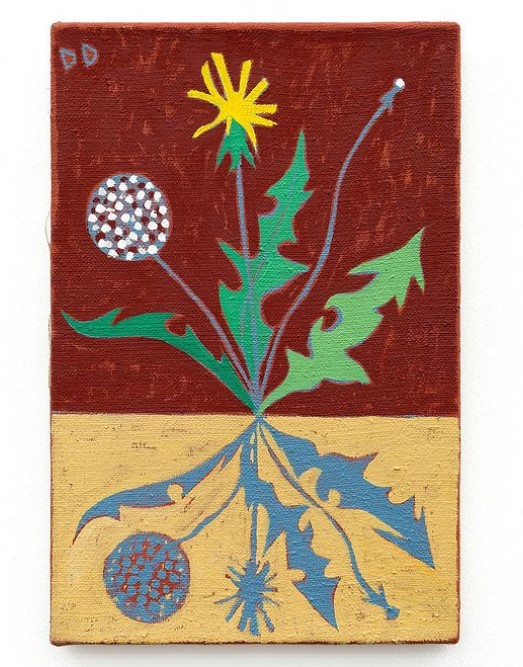 When I said I'd been waiting for dandelion paintings, I had in mind that other contemporary examples of Taraxacum officinale art I've liked tend to have been in other media: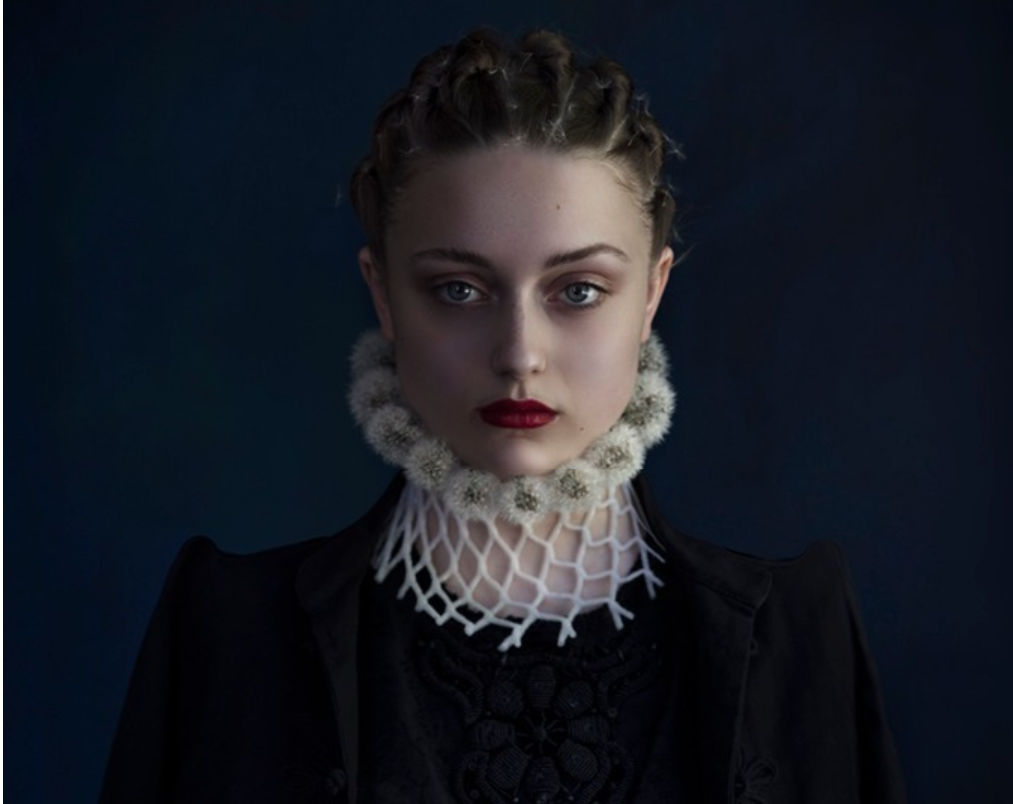 Jenny Boot: Dandelion, 2019
One of various twists through which the Dutch photographer has restaged classic Golden Age portraits as alternative fashions.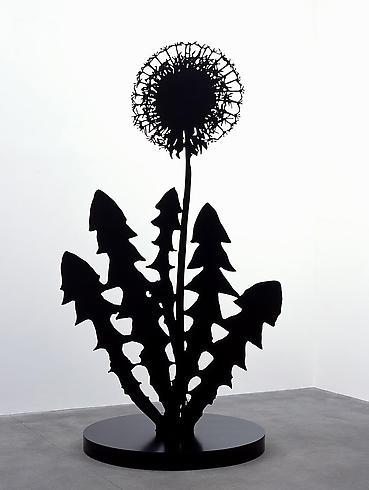 Paul Morrison: Mericarp, 2008
This powder-coated steel and aluminium form treads Morrison's typical line between the real and the represented, between illustration and plant. At over 3m high, it's even bigger than Hughes dandelion. Mericarp? Yes, an individual carpel of a schizocarp.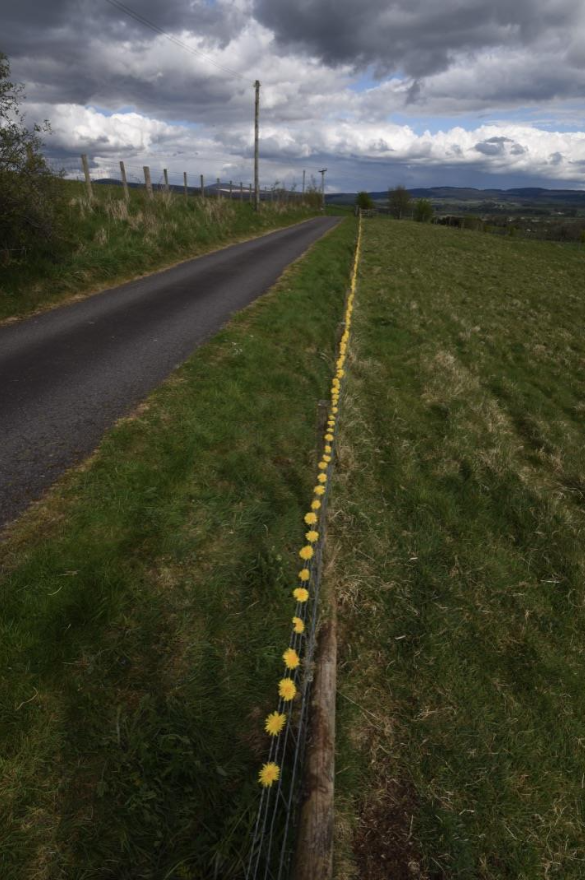 Andy Goldsworthy: Dandelion fence. Bogg Farm, 27 April, 2020
Typical of Goldsworthy's ephemeral infusion of landscapes with delicate geometries of natural materials to make the most empathetic of human interferences – here near his studio in Dumfriesshire.
Art writer and curator Paul Carey-Kent sees a lot of shows: we asked him to jot down whatever came into his head
Categories
Tags