Julie Curtiss: 'Marilyn Sushi', 2021
It's perfectly possible for artists to be funny, yet tackle serious issues. And who doesn't enjoy humour? Just now, there are plenty of shows up to illustrate just that. The following, between them, tackle inequality, sexual conventions, religion, the nature of binary systems, and cultural mores.
Louise Ashcroft at Bobinska Brownlee: you sit on drain covers (as above) to watch Uplands: Utopia I.O.U. a 20 minute animation composed by sequential rearrangements of digitally collaged fragments found on an industrial estate tells of the traumas, love lives and day to day crises of a cast conjured from trash and asphalt – with enough one-liners to make it no surprise that Ashcroft is also a stand-up comedian.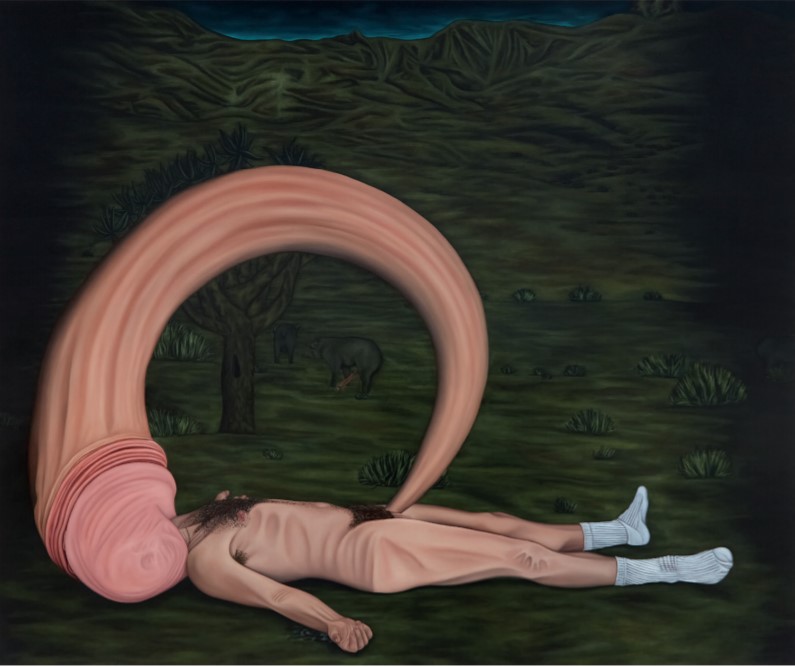 Glen Pudvine at J Hammond Projects: Slugulus the White and the Penance of Saint Glen – a cycle of twelve large paintings, dramatically spot lit in a darkened, chapel-like space – provides a morality tale of sorts: an implausibly large penis consumes its owner whole. Here's the point at which dick eats head.
Julie Curtiss at White Cube, Mason's Yard.  Crisp renditions of the banal rendered absurdly bizarre. Curtiss's singular paintings seem able to make pretty much anything look convincing even though it is made out of hair – as are meat and shoes in this show: above is Coldroom 1, 2020 . Recent sculptures include the concept of 'Marilyn sushi', as in the top image.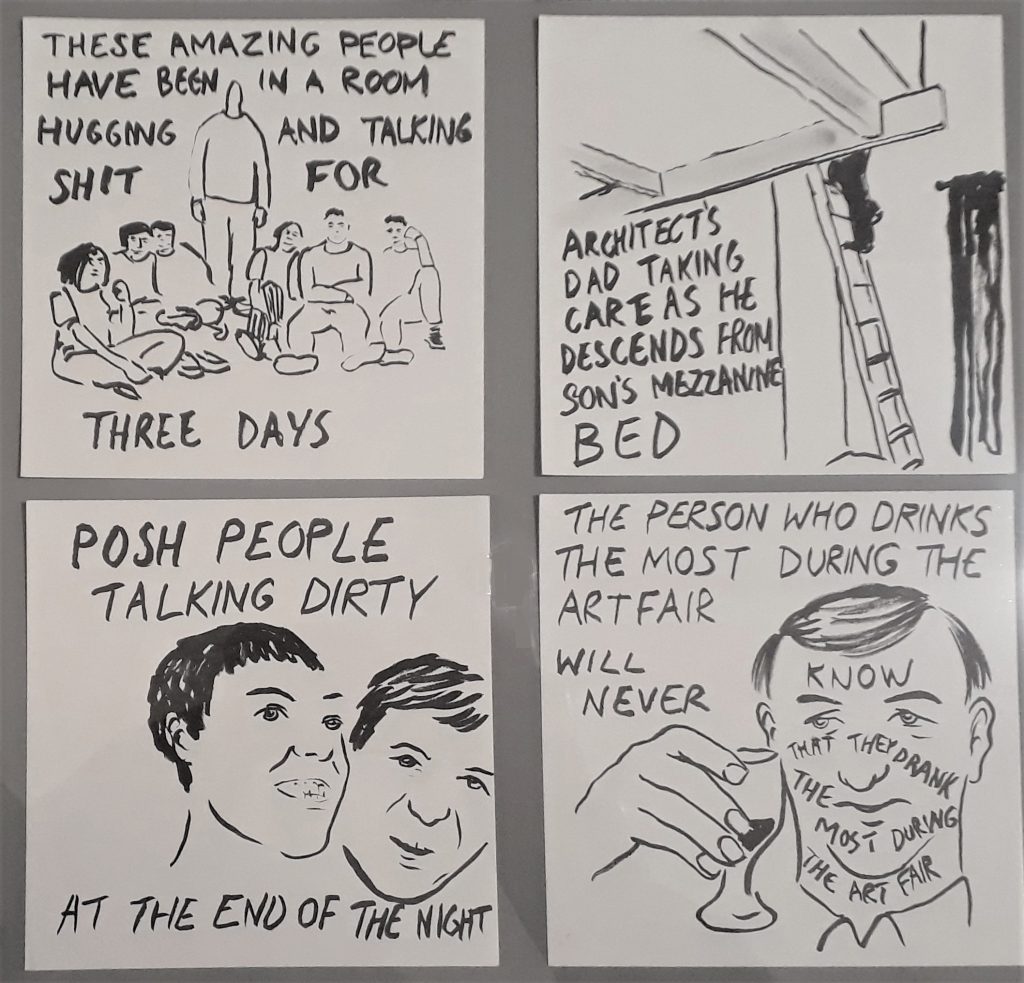 Bedwyr Williams at Southwark Park Galleries.   A fest of witty satire, not without affection for such targets as typical art world characters (standing in for any sub-culture) and institutional architecture. Includes hundreds of Williams' rather addictive 'Instagram drawings' (selection above), made daily in bed.
Art writer and curator Paul Carey-Kent sees a lot of shows: we asked him to jot down whatever came into his head
Categories
Tags