Thaddaeus Ropac to open a new gallery location in Seoul, South Korea, with their inaugural exhibition taking place in early Autumn 2021.

Thaddaeus Ropac's new gallery will be located in Seoul's Hannam-dong district, occupying the first floor of an outstanding architectural landmark: the Fort Hill building. Awarded the Korean National Architecture Award 2011 and Seoul Architecture Award 2011, it was designed by SAI architects, led by the celebrated architect Juhwan Park. The bespoke gallery interior will be designed by acclaimed interior designer Teo Yang Studio to create a unique setting for the presentation and experience of exhibitions by the gallery's artists. 
It's with tremendous excitement that we are establishing the gallery in Seoul and a privilege to participate in and contribute to a city that has such strong and long-established foundations for artistic interchange. Our personal ties to South Korea and the city of Seoul have grown significantly and it has been an honour to work with major Korean institutions on numerous projects over the years. Having worked with the artist Lee Bul since 2007 and staged a memorable show of Lee Ufan's work in Paris in 2009, as well as collaborating with the National Museum of Modern and Contemporary Art Korea for a Georg Baselitz exhibition in 2007, we look forward to deepening these relationships. The rich cultural history that is integral to the city is exemplified by the historic art academies, the incredible institutional infrastructure and the tradition of nurturing each generation's artists, and even over the short period of the past decade we've witnessed further exciting evolutions. We have found a space in Seoul that feels very much like a new home for our artists and our exhibition programme, which we look forward to sharing when we open in October.

– Thaddaeus Ropac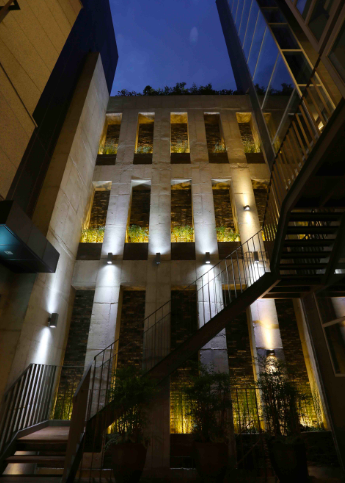 Ropac continues:
"The Frieze news came in in the middle of when we were already working on our space in Seoul…I cannot speak for Frieze but I know that these talks are really intense, I think it is very serious. It was funny because we reached our to them [Frieze] and said 'is it true?' And they reached out to us and said, 'is it true?!' We were kind of reconfirming how strong Korea is to each other."
The subject of Ropac's opening show in Seoul this autumn is yet to be announced.
Categories
Tags