Photo credit: Twitter.com
The Red Cross is an organization that is part of an international humanitarian effort. Today, known as The International Red Cross and Red Crescent Movement, this organization began in 1863. Swiss businessman Henry Dunant was distressed by the suffering of thousands of men on either side of the Battle of Solferino in 1859. Many men were neglected and left to die due to inadequate care. He felt something needed to be done for all the men hurt in the battles.
His idea was to create a national relief society, made up of volunteers, trained in peacetime to relieve suffering in times of war. These volunteers would be neutral and impartial.
The British Red Cross
In July of 1870, Colonel Loyd-Lindsay wrote a letter to The Times. He proposed a National Society to be formed in Britain just like in other European nations. This was about the time that war broke out between France and Prussia. The following month, a public meeting was held in London and the resolution was passed: "a National Society be formed in this country for aiding sick and wounded soldiers in time of war and that the said Society be formed upon the rules laid down by the Geneva Convention of 1864."
Funding
The British Red Cross depends on the kindness and charity of others to help people in need. They depend on volunteers to reach out to the millions of people who come to them every year for help during wars, natural disasters, and crises. In 2019 they spent £197.5 to support the needs of the people in the UK and overseas. This money came from contributions from people and corporations, programs created to include the Red Cross in charity marketing, money left in wills, and money raised in retail shops selling merchandise that was created by experts who donated their professional talents. It is the businesses and efforts of the volunteers and business community that power the British Red Cross. It is the efforts of people helping people that allow all of us to thrive in difficult times. That is why the theme for 2021 has been named, "The Kindness Campaign" Below we will give a couple of examples of how this works for all of us.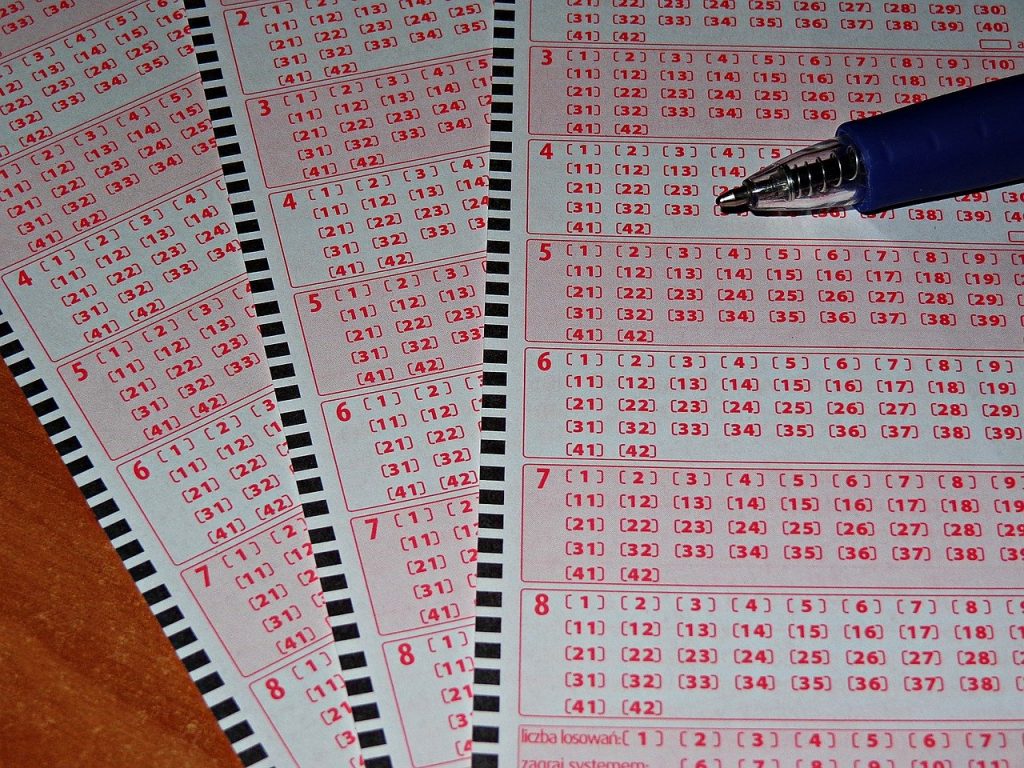 Lottoland Win/WIn Charity Lotto
Industry leader and holder of the Guinness World Record for the largest online bet payout in the world has announced the Lottoland Win/Win Charity Lotto. Lottoland has partnered with the British Red Cross and released this game for UK players. They are donating 20p of every £1 bet to the awesome charities. Bets cost £1 and players can win up to  £250,000. Players can win three times per week on Monday, Wednesday, and Saturday at 7.30 pm UK time. Results are taken from the official French Lottery.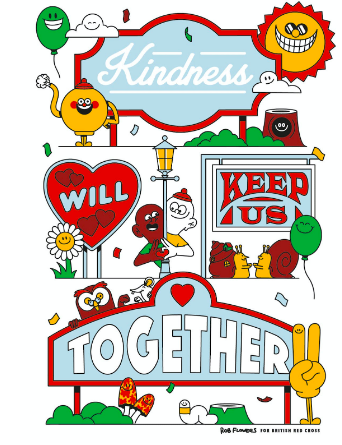 11 Artists Behind The Kindness Campaign
When we think of the British Red Cross, we do not usually associate them with great art. However, that is a mistake,. The British Red Cross has a beautiful collection of historical art, artifacts, as well as documents and important collections that date from the 1870s right up until today. Currently this collection is housed in London. It is strictly controlled and irreplaceable.
The collection continues to grow. Talented artists donate their time and talent to the British Red Cross to help with their campaigns. This is a way to sell prints, create media, and help the charity maintain operating funds. Why? Because they care. This is what they do. This is the best of them and they give of themselves freely. This is the power of the 11 artists that inspired and created the art for this year's Kindness Campaign.
Each of these artists has accomplished talent. This team was assigned to create a set of colorful, cheerful, and hopeful posters. These posters would be for sale in the British Red Cross Merchandise shops. They would also be available for free downloads in a blank format for anyone who wanted to use colored pencils or watercolors to decorate them. The message they send is, be kind to each other. Kindness is what it takes to get us through. Each artist was asked two questions.
What was your creative approach or inspiration for the poster?
What does kindness mean to you?
Their answers are as inspiring as their posters. Click here to read their messages and see their art.
The artists that made this project possible are:
Anthony Burrill – graphic artist, print-maker, and designer
Rose Blake – illustrator and artist
Yukai Du – animator and illustrator
Bett Norris – illustrator
Rob Flowers – illustrator
Cajsa Holgersson – illustrator and graphic designer
Nina Cosford- illustrator
Timothy Hunt – illustrator
Ruby Taylor – illustrator and designer
Rob Lowe – artist
Oli Frape – hand-lettering artist
As long as there are corporations and professionals like these, charities will thrive. As long as there are people who choose to step-up when they are needed, there will always be hope. That is what makes the UK strong. That is why the UK will never fail.
Categories
Tags