As an artist I am merely a messenger. It's my duty to bring these works to life. —Nathaniel Mary Quinn
Gagosian's second season of Artist Spotlight—a series that focuses on an individual artist for one week each month—presents a diptych by Nathaniel Mary Quinn.
The newly conceived painting will be revealed at gagosian.com today Friday, January 29th. It will be available for sale for forty-eight hours only.
In his composite portraits, Quinn re-creates fragments and details of images culled from websites, fashion magazines, and family photographs, producing hybrid faces and figures that are at once Dadaesque and realist. These startling visages evoke the intimate intensity of a personal encounter and suggest that multiplicity is a perennial state of human existence.
The featured work is a diptych in oil paint, paint stick, oil pastel, soft pastel, and gouache on linen over wood panel. The painting depicts a male head against a gray-green ground, its disjointed features appearing to be in continual flux. The unnamed subject gazes upward, perhaps appealing for divine inspiration. "My mother always believed that my talent came from God the Father," Quinn recalls, suggesting the painting to be a manifestation of prayer.
On January 27th , Gagosian Quarterly will publish a conversation between Quinn and Gisele Castro, executive director of exalt, a New York City nonprofit dedicated to transforming the lives of court-involved youth through effective educational engagement. Quinn worked as an educator at exalt from 2010 to 2014, and is now a member of the organization's board.
Nathaniel Mary Quinn Artist Spotlight Launch January 29th at gagosian.com #GagosianSpotlight
About the Artist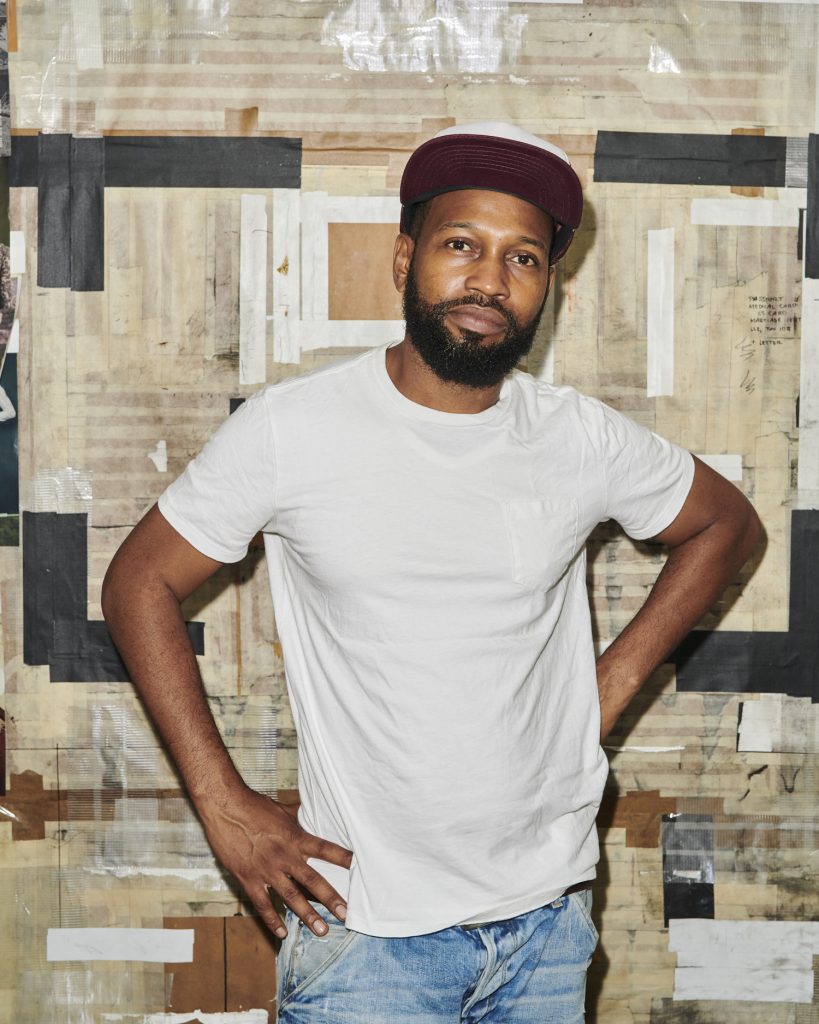 Drawing from a difficult upbringing spent in an impoverished public housing project in Chicago, with a broken family, Nathaniel Mary Quinn makes large-scale, mixed-media drawings and paintings of collaged and fragmented figures, through which he demonstrates that we are all the sum of our experiences. In his words, "I hope to convey a sense of how our experiences, both good and bad, operate to construct our identities. I also want to portray a mutual relationship between the acceptable and the unacceptable, the grotesque and what is aesthetically pleasing." Formed from an amalgam of family photographs, images from articles and advertisements, and his own furious brushstrokes and charcoal marks, the men and women who populate his compositions appear as hybrids, at once monstrous and delicate. For Quinn, they are portraits of his fractured family, and images of our multi-faceted selves.
Categories
Tags