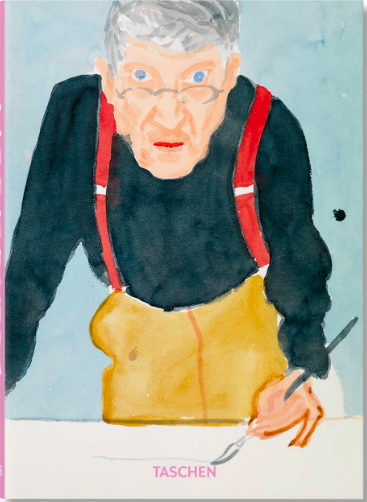 Published to mark TASCHEN's 40th anniversary, this special edition is an unprecedented year by year journey through the life and work of David Hockney. From the London of the Swinging Sixties, via Californian swimming pools, to the expansive landscapes of his native Yorkshire, the book's juxtaposition of artworks and biographical text makes us discover how Hockney undertakes his artistic research and where he finds inspiration for his multifaceted work.
David Hockney. A Chronology. 40th Anniversary Edition £20 BUY here
We are not only instantly immersed in Hockney's spectacular colours, but we are also reminded of his ability to use these colours to show us the world as we experience it."

— The Financial Times
More cool Hockney books: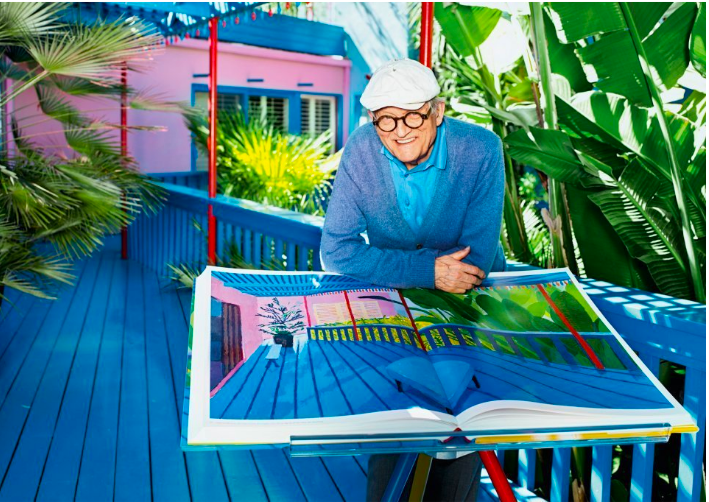 David Hockney. A Bigger Book
A Bigger Book is a majestic visual survey of David Hockney's art. In it, Hockney takes stock of more than 60 years of work, from his teenage days at art school up to his recent extensive series of portraits, iPad drawings, and Yorkshire landscapes. Never before has Hockney's oeuvre been published in such scope, with such investment from the artist, and on such an astonishing, immersive scale.

Edition of 9,000 Signed by David Hockney With a bookstand by Marc Newson £ 2,500 BUY here
David Hockney. My Window. Art Edition includes Limited Edition Art Print.
In this artist's book of 120 iPhone and iPad drawings, David Hockney follows the course of the seasons through the window of his Yorkshire home. Each image depicts a fleeting moment—from the colourful sunrise and lilac morning sky to nighttime impressions, snow-covered branches and the arrival of spring. Printed in large format, this is a highly perceptive and poetic body of work.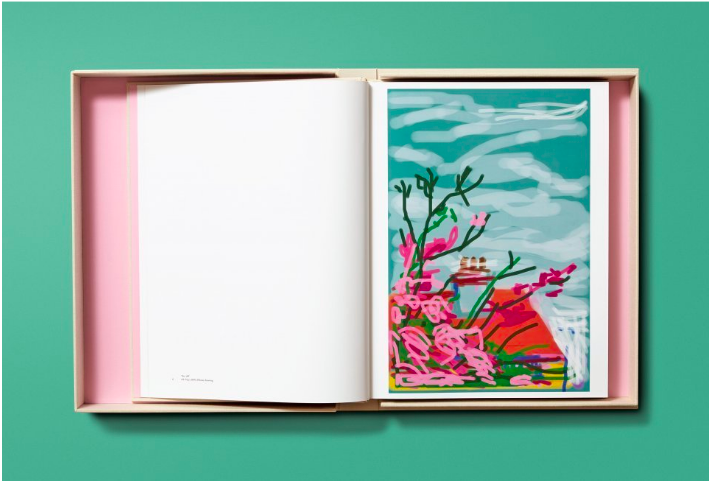 Art Edition (No. 501–750), with a print of the iPad drawing 'No. 610', 23rd December 2010. Both the book and print are signed by David Hockney.

Edition of 250 Hardcover in clamshell box, 38.5 x 50 cm, 11.74 kg (25.83 lb), 248 pages, signed by David Hockney; with a signed print of the iPad drawing 'No. 610', 23rd December 2010, 8-color inkjet print on cotton-fibre archival paper, 43.2 x 56 cm £ 10,000 BUY here
About the Artist
David Hockney studied at Bradford School of Art from 1953 to 1957 and the Royal College of Art from 1959 until 1962. He was awarded the Royal College of Art gold medal in 1962 in recognition of his mastery as a draughtsman and his innovative paintings. His early work was stylistically diverse, combining graffiti-like images with quotations from the poetry of Walt Whitman.
Hockney moved to Los Angeles in 1963. He produced highly evocative, sometimes homoerotic, iconic images of urban life. By the late 1960s his work had become more naturalistic but it was always characterised by Hockney's alertness to the psychological and emotional resonance of his subject matter.
Hockney's work also includes landscapes, photography, printmaking and stage designs for the Royal Opera House, Covent Garden, the Metropolitan Opera, San Francisco Opera and the Los Angeles Music Centre Opera.
Recent solo exhibitions have included the Guggenheim Museum, Bilbao (2012), and Galerie Lelong, Paris (2013). The Royal Academy's blockbuster David Hockney: A Bigger Picture opened in 2012, featuring large-scale works inspired by the East Yorkshire landscape.
After 2012, Hockney turned away from painting and from his Yorkshire home, returning to Los Angeles. Slowly he began to return to the quiet contemplation of portraiture. Over the months that followed, he became absorbed by the genre, creating a series of artworks that became the 2016 exhibition David Hockney: 82 Portraits and 1 Still-life
If you buy something using links in our stories, we may earn a commission.
learn more here
Categories
Tags