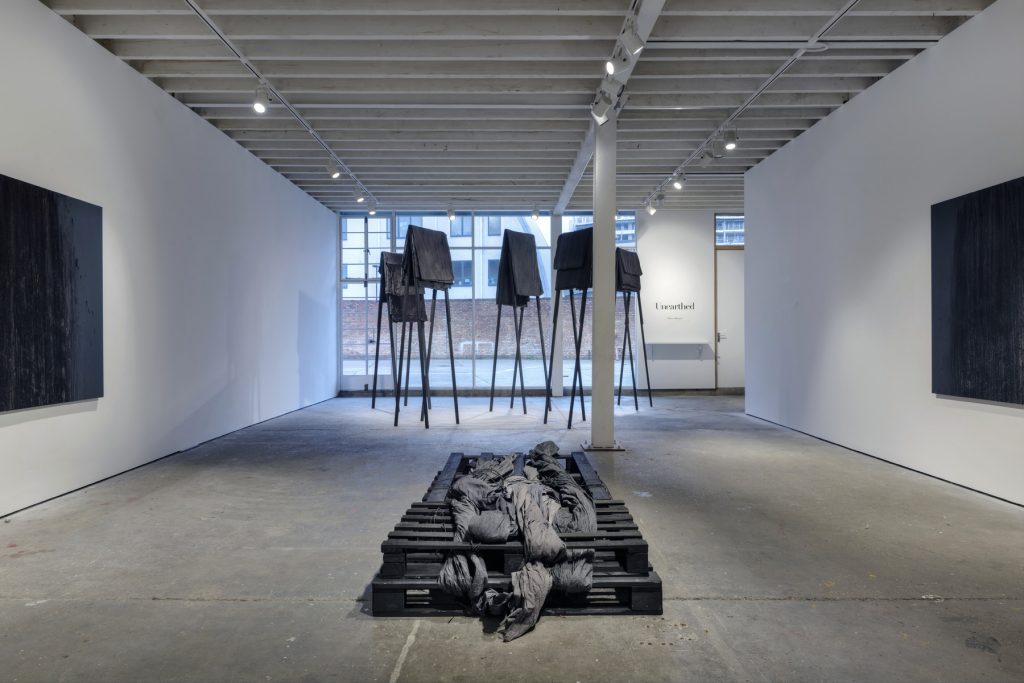 Unit 1 Gallery | Workshop  are now accepting applications for their Solo Residency (May-July 2021). By applying, artists are automatically added to their database for future residency programmes.
Deadline for submissions is Saturday, 27th February 2021.
The gallery is offering one artist access for three months to one of its 350 ft² (35m²) studio spaces, with both natural and professional lighting. Working above the gallery space, the successful applicant has the opportunity to network with artists, curators, collectors and the wider public whilst visiting ongoing exhibitions and events organised in the gallery. The residency programme also provides guidance and promotion through their channels and network, as well as the Solo Residency Exhibition organised in the studio space upstairs.
Past resident artists are Marco Bizzarri, Los Bravú, Sarah Dwyer, Shinuk Suh, Sanne Vaassen, ubada muti, Solveig Settemsdal, Bianca Barandun, Thomas Garnon, Emma Corrall, Thomas Langley, Morgan Wills, Harrison Pearce and José Carlos Naranjo. Previous residents have moved on to solo shows, awards, and further residency programmes
Artists can apply to the Solo Residency programme with their portfolio (10 images of their work, bio, artist statement and cv). Unit 1 Gallery are only accepting applications through their online system. They are not accepting direct applications via email. All Applicants are automatically considered for future Radical Residencies®.
Unit 1 Gallery residency programmes are open to artists of all ages, backgrounds and disciplines, who are not currently enrolled in a university course, including international artists living outside of the United Kingdom.
About Unit 1 Gallery | Workshop
Unit 1 Gallery | Workshop is an exhibition and residency space in London and unique in its approach to bringing artists and their practices to the public. They support a diverse range of emerging and mid-career contemporary artists by providing them with space and time to develop their practice, network within our growing community, be mentored by team members and crucially be introduced to their expansive network of collectors, art educators, professionals and visitors.
Through their residency programmes and exhibitions, they give artists, curators and theorists a platform to present work and share ideas as well as creating an environment for freethinking and exchange.
They have now organised more than 40 exhibitions with over 120 artists and curators, with 10 exhibitions and 25 artists in residence a year, drawing in international audiences and participants, as well as being a local landmark in the community of Kensington and Chelsea and its surrounds.
Unit 1 Gallery | Workshop was founded in 2015 by artist Stacie McCormick in a former builder's merchant.
Categories
Tags