This is your space where you're disconnected from everything else and get to enjoy doing what you love. Therefore, turn this space into a studio where you'll enjoy spending time and creating art.
It doesn't require a hefty investment to create your ideal home studio. Sometimes all it takes is a few tweaks and DIY hacks to create what you want. Here are some ideas you can consider:
Folding furniture
Think of the amount of space you'll save by getting foldable pieces. This works best if you're working with tiny spaces or repurposing a room.
Furniture takes up too much space in a room. Think about how much space your bed consumes. Renting space is expensive as is, and adding another room for your studio would only increase your financial burden.
Fortunately, you can work with the available space by investing in foldable furniture. How much space would you save if you had a shelf that converts into a dining table? Or an office desk that converts into a single bed.
You can invest in foldable or convertible furniture, depending on your preferences. The idea is to live comfortably and have enough space to work on your art.
Organize your space
Creative people are typically disorganized, and they prefer things as they are. However, think about how easy your life would be if everything were stored after use. How easy would it be to move around your studio?
You don't have to worry about knocking down a piece of art or pouring your morning coffee on it. Utilize vertical storage options or craft storage cabinets. Organize your space, and you'll find it easier to work.
Decorate your walls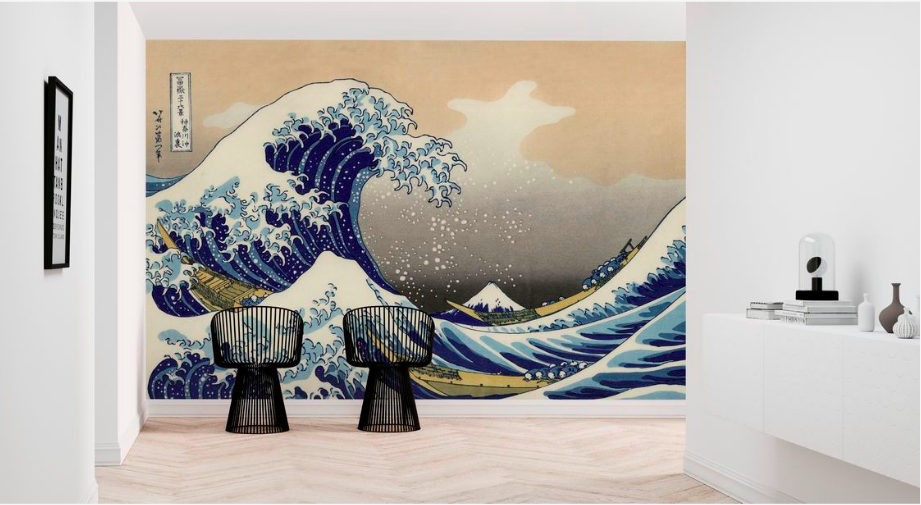 You're an artist, and the blank walls are your canvases — do with them as you please. The walls will visually surround you when you're working on your canvas. You'll want walls that inspire you.
For example, you can have light-colored walls if you typically work on colored art. Another option would be to paint the walls white as it rarely affects the work due to its versatility. You can spice things up with wall murals that reflect what you want as your inspiration. Check out https://www.photowall.com/us/wall-murals/rooms for wall mural ideas.
You'll be staring at these walls when working; the least you can do is make them appealing or inspiring.
Inspiration
We all get inspiration from something or someone when trying to achieve. It could be the progress you've made over the years or an artist you wish to emulate.
You can hang some of your earlier art pieces with others you've created over the years. The idea is to display your progression over time. The little affirmations in life can help inspire you when the need arises.
Lighting
Don't forget lighting as it affects the colors you see when painting. Put more effort into studio lighting if you want to enjoy painting. This doesn't necessarily mean that you open all windows and doors to allow as much light into the room.
Some might go a step further, adding artificial lighting in a bid to have as much light as possible. Is this good for artwork? No. Focus more on finding the optimal lighting instead of using as much light as you can.
Wrapping up
It takes time to perfect anything, so don't be afraid to experiment with a few decor ideas. Don't focus on what's right or wrong from an artist's perspective; instead, focus on what works for you. Personalize your space, make it feel like yours and not what others feel it should look like.
Enjoy the ride and have fun while at it. Don't expect a lightbulb moment; instead, focus on working on your art little by little. Chip away every day and learn to celebrate the little wins.
Categories
Tags