Plates are a rather convenient way to display art, somewhere between ceramic – for the most part, though metals are possible – and painting. Ceramics are in vogue anyway, and as functional objects go, plates are easy to display. In ascending order of price, here are three recent initiatives which have stepped up to the plate:
Jeremy Deller: Dude Plate Large, 2020 (top)
2004 Turner Prize winner Jeremy Deller has designed a collection of bone china plates and mugs that display different graphics inspired by Stonehenge and Neolithic sites in and around  Wiltshire. This Dude Plate Large showing the Cerne Abbas Giant graphic in gold leaf and black is nicely accompanied by a Willy Plate Small, which extracts the phallus.  It's made in Stoke-on-Trent in collaboration with Aries: £80.
Julian Opie: Running plate, 2020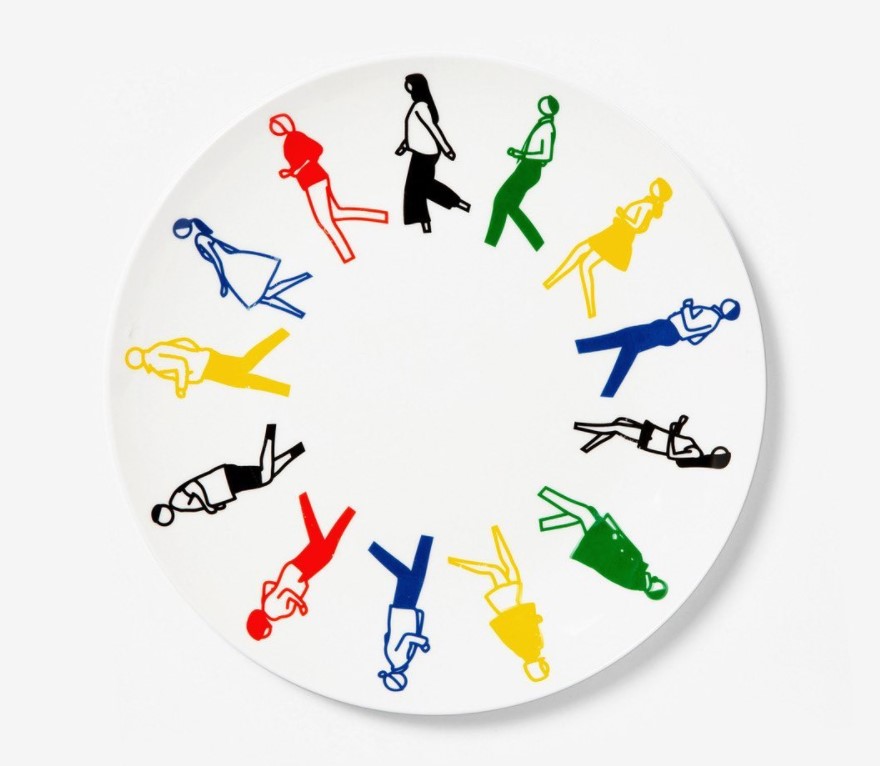 The Coalition for the Homeless in New York has arranged for 50 star artists to make charitable editions of 175 plates per design, sold for $175 with the promise that 'one plate purchased can feed 75 homeless New Yorkers'. Some – such as the instantly sold-out one by Yoshimoto Nara in the selction below – are re-presentations of old paintings, which I find less appealing than new-for-the-purpose designs such as this one by Julian Opie, in which his schematic people rush around at their business, suggesting a race against the clock despite the tease of there being 13 figures rather than 12.
Pablo Picasso: silver platter, 1956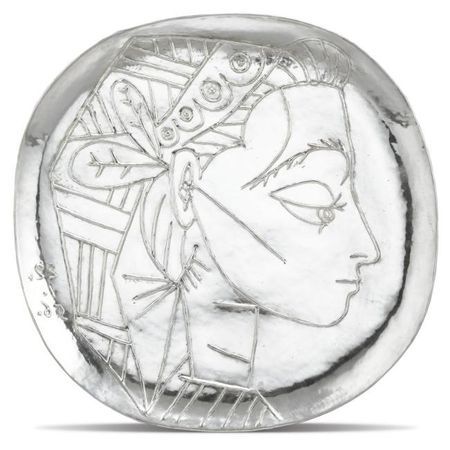 London's Masterpiece Art present the full-set of twenty-four limited edition silver platters by Picasso, cast from a characteristic range of his terra cotta designs in collaboration with François Hugo at the Ateliers Hugo, Aix-en-Provence in 1956-61.  Most are instantly recognisable Picassoesque faces. These, from an edition of 20, have tended to fetch around £60,000 each at auction.
Art writer and curator Paul Carey-Kent sees a lot of shows: we asked him to jot down whatever came into his head
Categories
Tags