ABMB OVR 2020 opened today featuring an international lineup of 255 leading galleries from 30 countries and territories across North and South America, as well as Europe, Asia, and Africa.
2,500+ Artworks featuring painting, sculpture, drawings, installation, and photography phew, what fun ….
Here below are 7 artworks we have found using a non-algorithmic, non-bitcoin, VR and AI free quick sweep of the platform. Are these the best? the worst? the most interesting artworks? – Absolutely no idea. Have fun!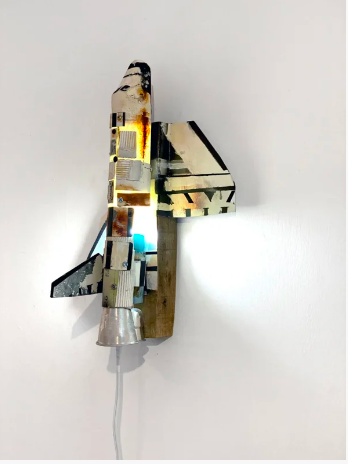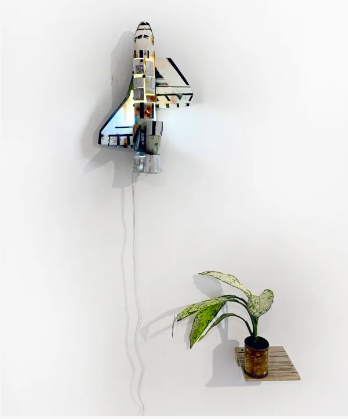 1 Simon Vega Tropical enterprise mini-shuttle coaster, 2020 Sculpture
Presented by Maia Contemporary
Simón Vega presents a series of works part of his larger series Tropical Space Proyectos in which he comments on the effects of the Cold War in contemporary Central America through drawings, installations, and sculptures based on the capsules and space modules built by both the Soviet Union and the United States during the so-called "Space Race" The sophisticated spacecraft are reconstructed using found and repurposed materials, popular domestic objects and live plants that recall informal architecture and street vendor carts commonly found throughout El Salvador and Central America.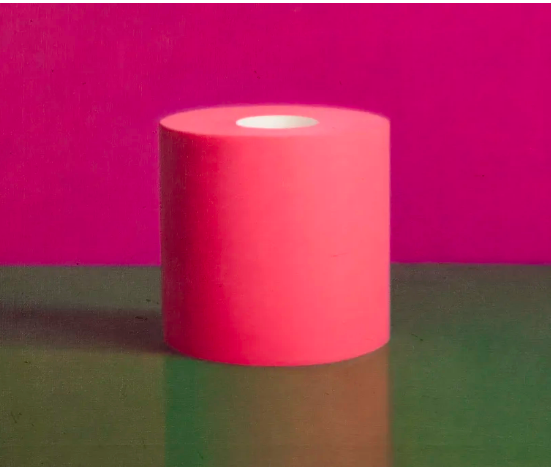 2 Martha Alf Cylinder Green, Red & Violet, 1974 Painting
Presented by Kohn Gallery
Kohn features the newly represented Martha Alf (1964-2019). A female artist active during the 1980s through the 2010's, Alf's works present an immensely powerful and more complete picture of 20th century West Coast art history. Taking influence from the minimalist and pop art movements, Martha Alf's still lifes assume a spiritual dimension, distorting color, light, and space beyond recognition and making monuments of everyday.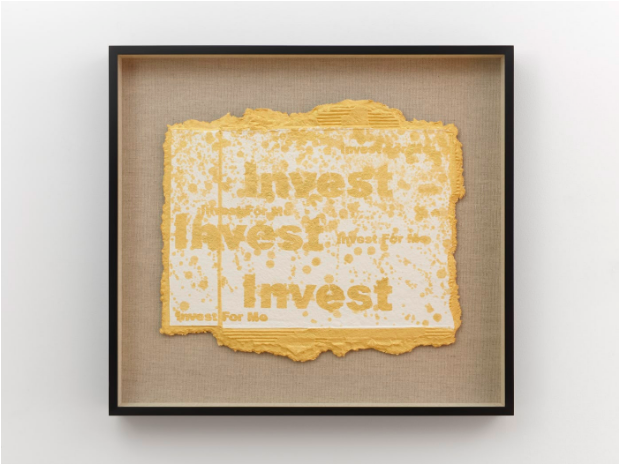 3 Nari Ward Invest For Me, 2018 – 2019 Work on Paper
Presented by Lehmann Maupin
Nari Ward's White Lies Subject is a series of sculptural works on paper created during the artist's residency at Dieu Donné paper mill in 2018–19.
In his White Lies Subject series, Ward carefully molded handmade paper to mimic in size and appearance the makeshift cardboard signs held by people asking for assistance in the form of food or money. In contrast to these, Ward's works carry cryptic lines such as "Invest in Dubai Properties" or "Can I trust you?"—phrases commonly used as disarming mechanisms to lure victims of email phishing scams. For this body of work Ward gathered dozens of emails from his spam folder—an intangible approach to collecting "junk" material—and focused solely on their subject lines in an attempt to find the intention behind them. He then transferred each line into handmade paper, a pure and dignified material, to give these phrases a place in the physical world. Ward stated, "For me the sense of them being recreated to be an artifice is an act of redemption, as they are now present and quantified." By giving these phrases physical form, the artist takes away any agency they might have once carried. "The work is reclaiming the fiction to be in service of craft, not lies""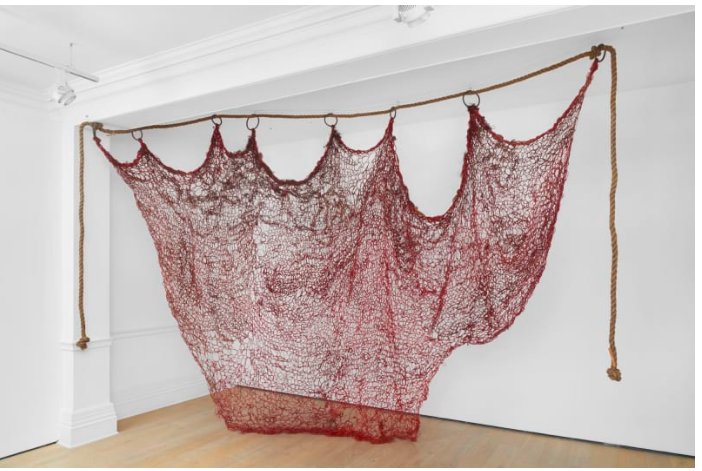 4 Barbara Levittoux-?widerska Fire, 1974 Installation
Presented by Richard Saltoun Gallery
The presentation realised for Art Basel Miami Beach: OVR focuses exclusively on the Polish textile artist Barbara Levittoux-?widerska whose work is included in the show.  Levittoux-?widerska, one of the most important textile artists in Poland, didn't just break tradition but created radical new directions in contemporary art through her distinctly Polish and politically charged weaving practice, transforming tapestry from flat decoration to avant-garde installation. Like her contemporaries Magdalena Abakanowicz and Jolanta Owidzka, Levittoux-?widerska trained with the Polish Textile School and became part of a network who used locally sourced materials and rural practices to improvise new art-making methods and forms. She quickly became an important figure in a post-war generation of artists who, responding to repressive ideological shifts within Poland, changed the perception and direction of textile art in Europe.
Richard Saltoun Gallery's presentation for Miami Beach: OVR features some of the most dramatic and immersive installations of the artist's career, many of which are on view to the public for the first time.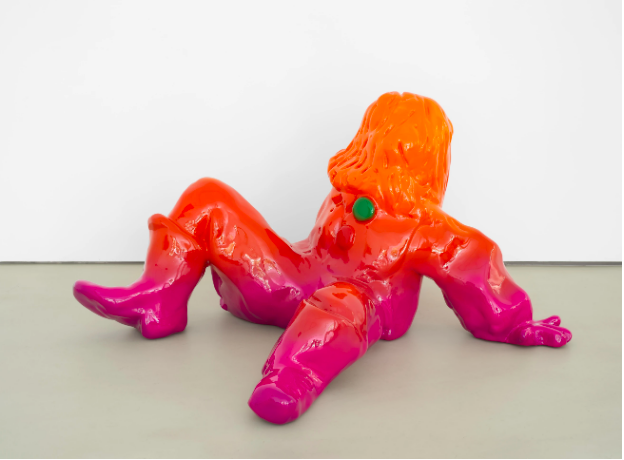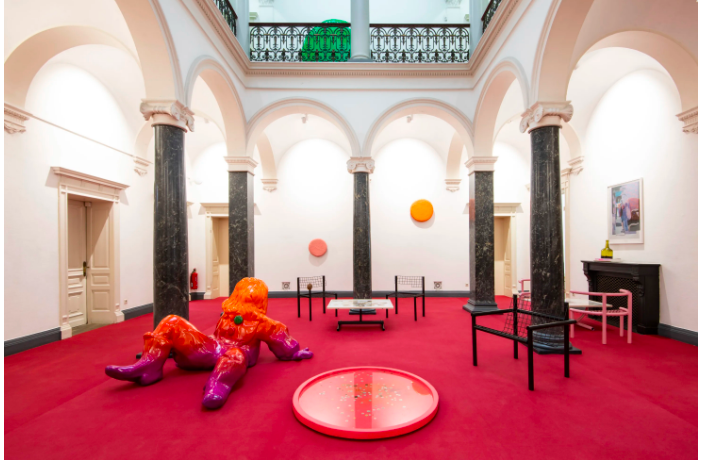 5 David Renggli Scarecrow / Vogelscheuche (pink boy), 2020 Sculpture
Presented by Wentrup
David Renggli, born in Zurich in 1974, is a Swiss artist, known for his installations and sculptures made of everyday objects – from rubber boots to leeks. His works often play with the fine line that distinguishes conservation from deterioration. Renggli's assemblages also exist as photographs, humorously questioning the mundane, and offering an unsettling perspective on our way of seeing.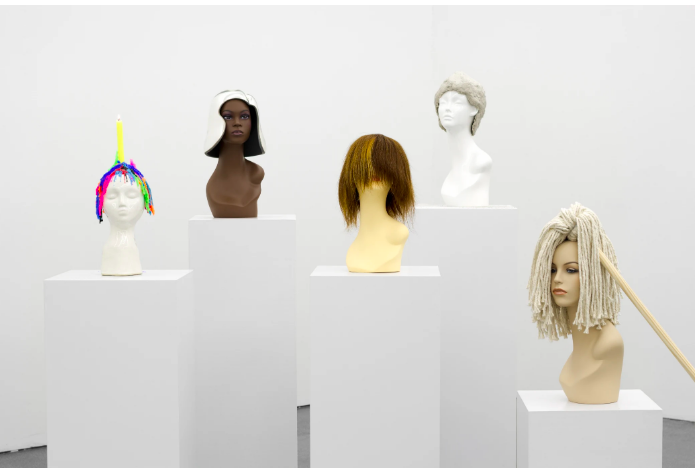 6 Jamie Isenstein Vanity Vanitas, 2016 Installation
Presented by Meyer Riegger
The representation of the human figure is one of the oldest pictorial forms in art history. Be it in sculptural form or as a painting, the 'classical' portrait served to present and honor the person portrayed or to remember him or her. Having originally emerged for memorial purposes, the portrait is a form whose task and significance can no longer be explicitly stated, further the manner of portrayal and the formal language have opened up and changed. Against this background, the group presentation by Meyer Riegger, Berlin/Karlsruhe at Art Basel Miami ovr shows a wide variety of diverse contemporary positions as Peppi Bottrop, Miriam Cahn, Jamie Isenstein, Eva Kot'átková, Daniel Knorr, John Miller, Paulo Nazareth and Jan Zoeller a.o. – each following the traditional attributes of the portrait in very different ways constantly challenged by one abstract to hold up the complex ambiguity of boundaries and extension at the same time.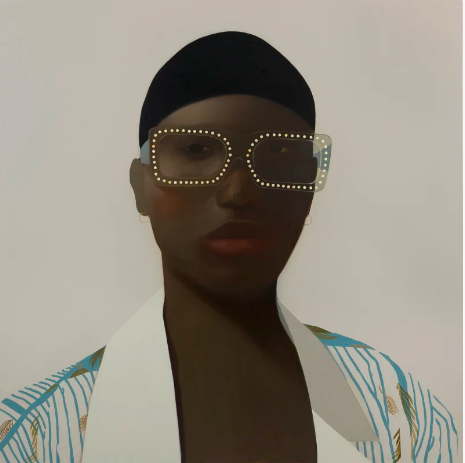 7 Sarah Ball Seyon, 2020 Painting
Presented by Stephen Friedman Gallery
This is the first time the gallery has exhibited Sarah Ball's work since announcing representation of the British artist in November. Ball's meticulously rendered portraits explore themes of gender and identity. Demonstrating an acute sensitivity to the psyche of her subjects, the artist emphasises physical characteristics that define how we outwardly portray ourselves to the world. Often depicting people who celebrate self-expression and contest traditional binary norms, Ball focuses on physiognomy, hairstyles, clothes, jewellery and make-up that reveal the idiosyncrasies of her anonymous, often unknowing sitters.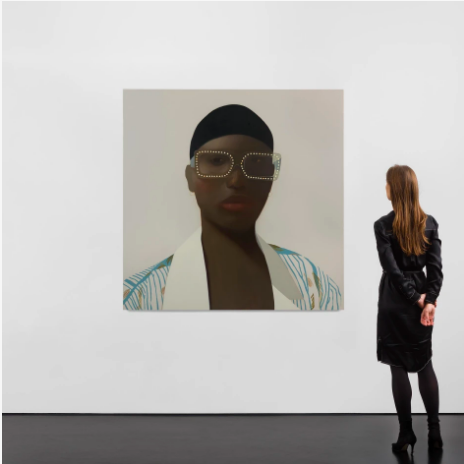 Actually that was a lot of fun, think we'll be back tomorrow
Art Basel Miami Beach OVR 2020 is open now for previews open to the public from the 4th December to the 6th December on the website  artbasel.com/ovr and the Art Basel App on App store or Google Play
Categories
Tags