Tickets are now on sale for the Art of Banksy. The exhibition features an array of unique pieces from the mysterious political activist, satirist and artist, who has spent most of the last three decades anonymously tagging the streets of the world.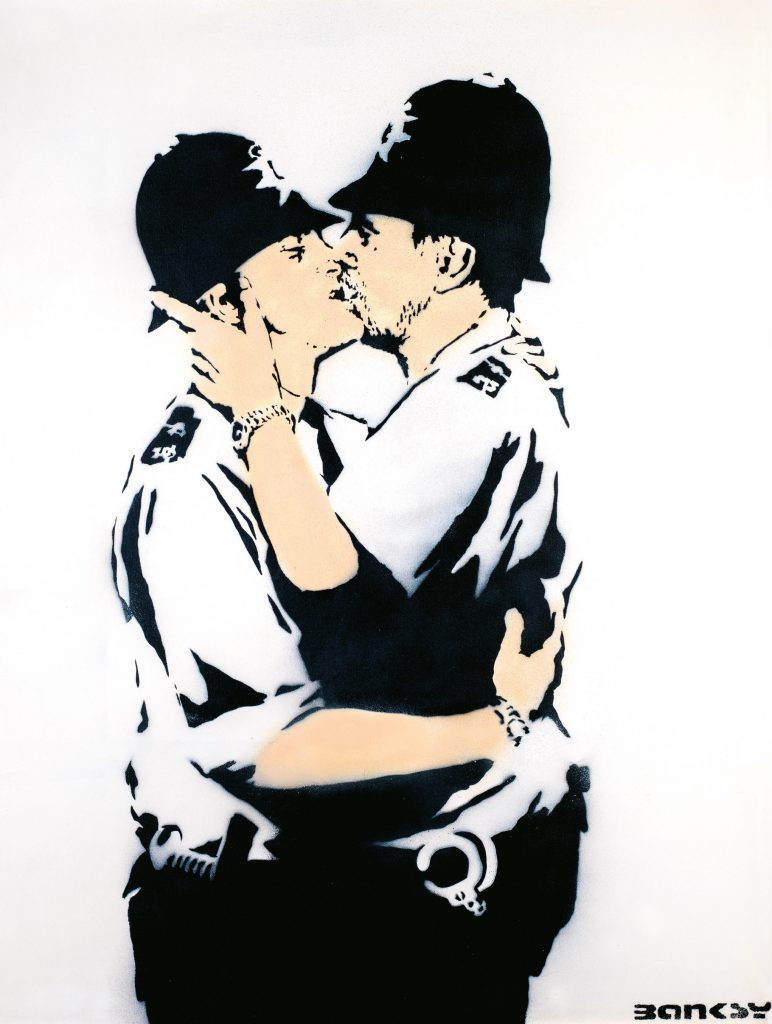 On loan from private collectors across the globe, the colossal collection includes authenticated and certified Banksy artworks rarely seen by the general public, alongside iconic favourites such as HMV Dog and Girl and Balloon. Infamous prints, sculptures and limited editions will be scattered across the walls of a vast 12,000 square foot space in the heart of Covent Garden.
From Tel Aviv to Toronto, and from Melbourne to Miami, this acclaimed exhibition has welcomed over 750,000 visitors worldwide. Following Banksy's Show me the Monet artwork collecting over £7.5m at auction last month, public intrigue around one of the most talked-about artists of the 21st century seems to only be increasing. Decades of rumors continue to plague the headlines as the identity of this world record breaking artist remains a mystery, only fueling the global interest in this hotly anticipated London debut.
The Art of Banksy is not authorised or curated in collaboration with the artist himself, international specialist in the Street Art Genre, Chris Ford, steps up to the mark of curator. Chris was instrumental in developing the commercial rise of Banksy's artwork in the secondary market, successfully placing multi-million-pound works into prestigious international collections.
"This is a one-of-a-kind exhibition. Banksy is the most powerful and recognised artist of a generation, who has been completely ignored by the establishment thus far. There is no reason why there shouldn't be a Banksy hanging in every single major contemporary art museum in the world."

Chris Ford, Curator of Art of Banksy:
Categories
Tags